Last year it was yellow...

But now...

Even the guys who've put a picture of the Thai King in front of my building have gone for pink too...

The whole nation's gone pink crazy...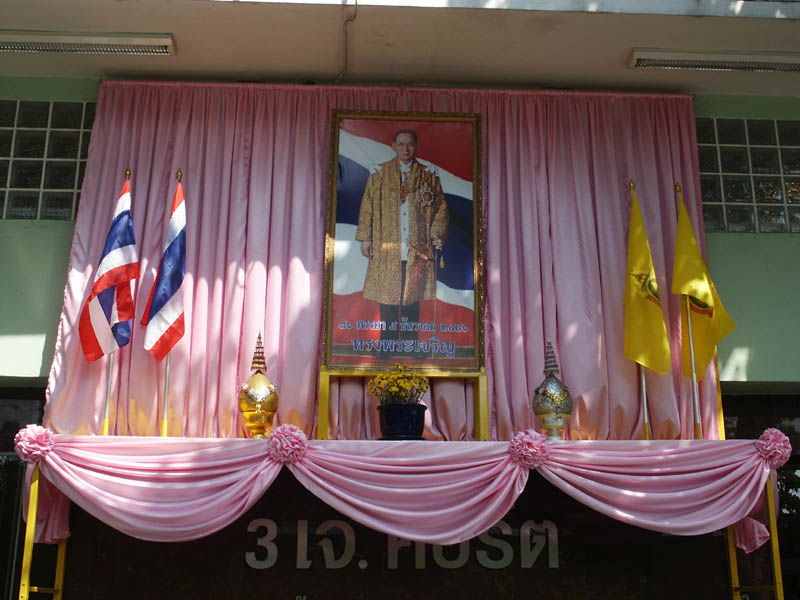 Create Date : 26 พฤศจิกายน 2550
Last Update : 26 พฤศจิกายน 2550 14:10:12 น.
3 comments
Counter : 119 Pageviews.
| | |
| --- | --- |
| โดย: สาวอิตาลี วันที่: 26 พฤศจิกายน 2550 เวลา:18:24:37 น. | |
| | |
| --- | --- |
| โดย: Ta (ta/'o-o/' ) วันที่: 26 พฤศจิกายน 2550 เวลา:20:16:39 น. | |
| | |
| --- | --- |
| โดย: kerrie IP: 61.90.19.232 วันที่: 26 พฤศจิกายน 2550 เวลา:23:45:35 น. | |