I know Vista's slow...

But I didn't expect it to be quite this slow.
Copying a DVD of old photos onto my laptop.
Only 600meg worth, but this is what came up...





The more files it copied over, the slower it became...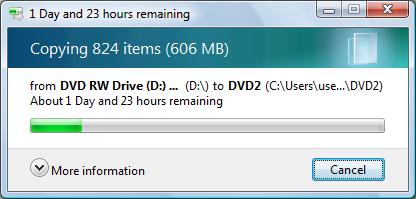 Create Date : 17 สิงหาคม 2550
Last Update : 17 สิงหาคม 2550 23:07:40 น.
0 comments
Counter : 191 Pageviews.