Random stuff...

I've not updated my blog much this last week. It's partly because my parents are here. I've been really busy taking them out sightseeing, and for dinner in the evenings. I've had a couple of late nights, and haven't really felt like getting my laptop out when I've finally got home.

1. Sorting my stuff
Slowly getting through the piles of junk in my room. Here's a couple of things that I don't wanna get rid of.

The top of my telly...
Odds and sods from around the country. I should (but really can't bear to) get rid of it

Cool photos of Thailand...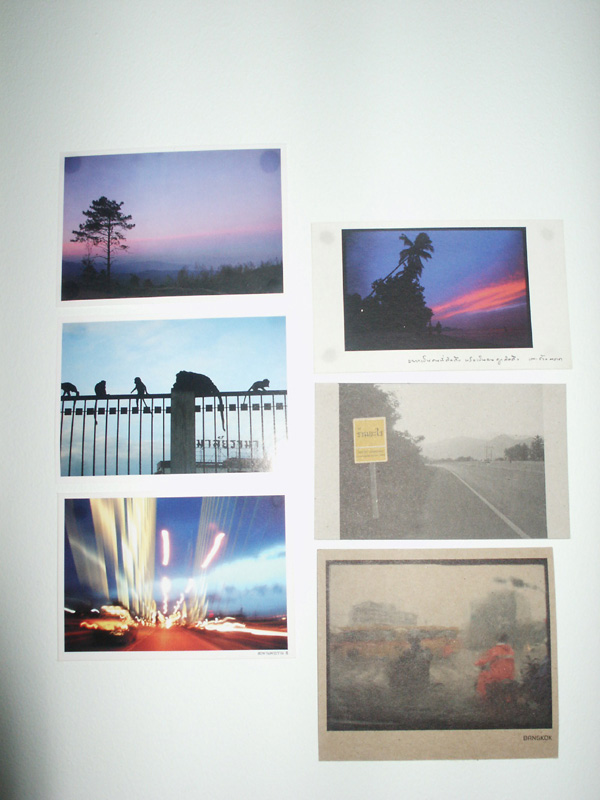 Memories...



2. Bike Lane
2 weeks ago a bike lane mysteriously appeared in the soi near the boat pier. It seems to go towards my school. One day, probably tomorrow when my parents head to Phuket, I'll take my bike along it and see where it leads. So far I've yet to see a push bike go anywhere near it. I've seen lorries, cars, tuk, tuks, food carts and taxis parked in it, motorbike taxi drivers speeding the wrong way down it. I've even seen a man riding a pushbike on the opposite side of the road. ie. not in the bike lane. So, my mission for the next month (before I move out of here) is to try and spot something bike-like (as in push-bike like not motor-bike like) in the bike lane.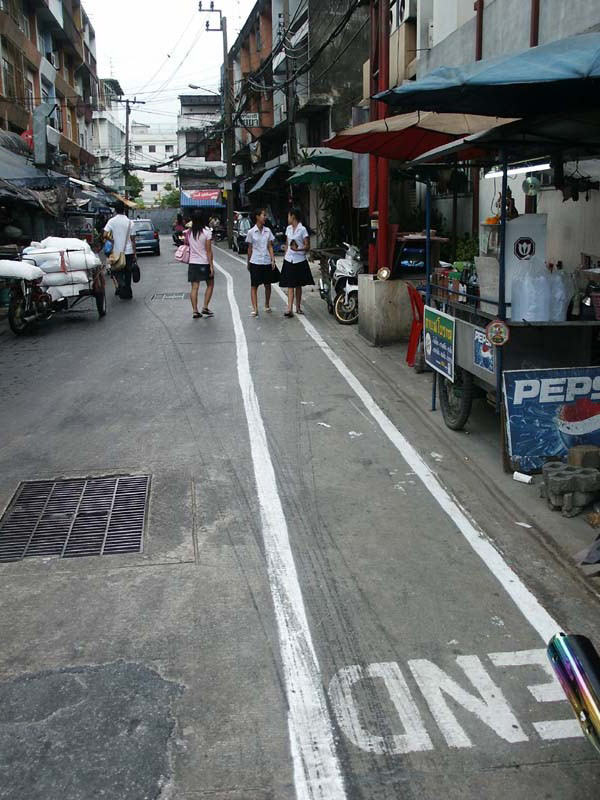 3. English Food
Not really looking forward to having to eat stuff like this for breakfast again. Give me a plate of fried rice or an iced coffee and a couple of Plah Ton Go anyday.

My dad keeps telling me that "you're gonna have a right hard time adjusting to things back home." Whenever I see photos of 'traditional' English food, I know he's right.





Create Date : 30 กันยายน 2550
Last Update : 30 กันยายน 2550 13:08:24 น.
3 comments
Counter : 371 Pageviews.
| | |
| --- | --- |
| โดย: Oam IP: 124.121.196.248 วันที่: 30 กันยายน 2550 เวลา:22:34:42 น. | |
| | |
| --- | --- |
| โดย: Oam IP: 124.121.196.248 วันที่: 30 กันยายน 2550 เวลา:22:36:10 น. | |
| | |
| --- | --- |
| โดย: kerrie วันที่: 1 ตุลาคม 2550 เวลา:9:34:48 น. | |