You wait ages for a Thai bus....

... and it streams right past you. The driver's probably thinking something along the lines of 'theres no way that wet looking farang at the bus stop will be wanting to get on this thing...'

It chucked it down with rain here last Tuesday night and it took ages to get home, partly because none of the bus drivers wanted to stop at the bus stop, where I was waiting.

When I eventually got back to Pinklao, it was gone 9pm and the stall where I was planning to buy my tea had already shut, so I decided to play with my camera for a bit, trying to see if I could take photos without using my flash. Most didn't turn out to be that good but I thought this one was OK...

One that got away...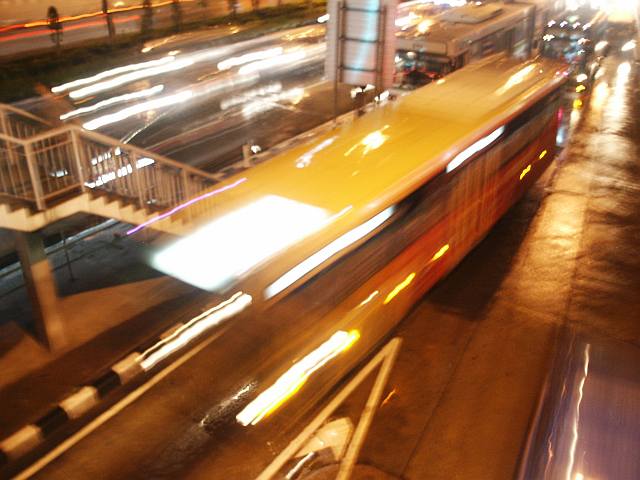 Create Date : 11 สิงหาคม 2550
Last Update : 11 สิงหาคม 2550 2:45:40 น.
1 comments
Counter : 113 Pageviews.