ภาษา ลาว อ่านออกไหม?

Spent last weekend in Laos, and had a lot of fun trying to read signs, and look for things on menus. Lao's a strange language. It's enough like Thai to make you believe that you should be able to read it. At first sight, a lot of the letters look like curlier versions of Thai characters.

Then, just when you think that you've got the hang of it, a confusing one comes along. A Laos 'g' sound looks a bit like a Thai T 'ท' Then, there are some letters that look very curvey and odd.

Here's a couple of piccies that I took last weekend. You mission for today... See if you can read them... They should be fairly easy to suss out, as I managed to work out what they said, and I can't read Thai very well.

Answers on Sunday or Monday night, if I remember...

Have fun

1. 2 Things that people in Laos love to drink...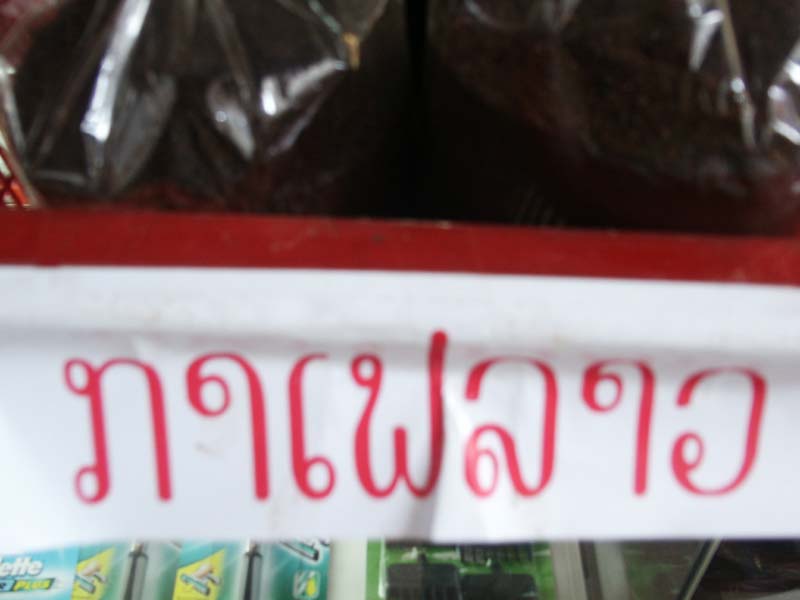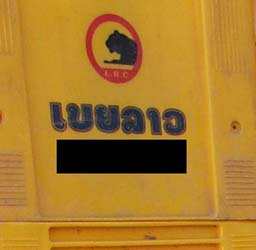 2. Where's this bus come from?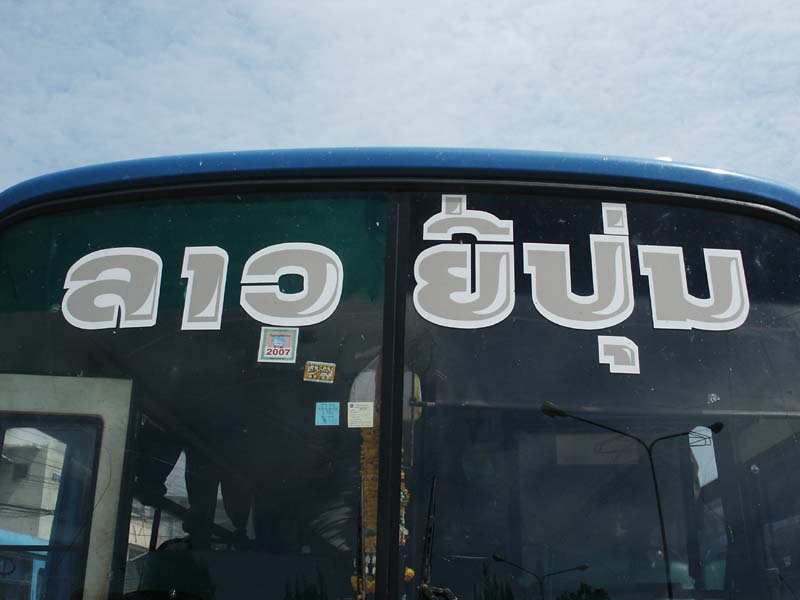 3. And where's this one going?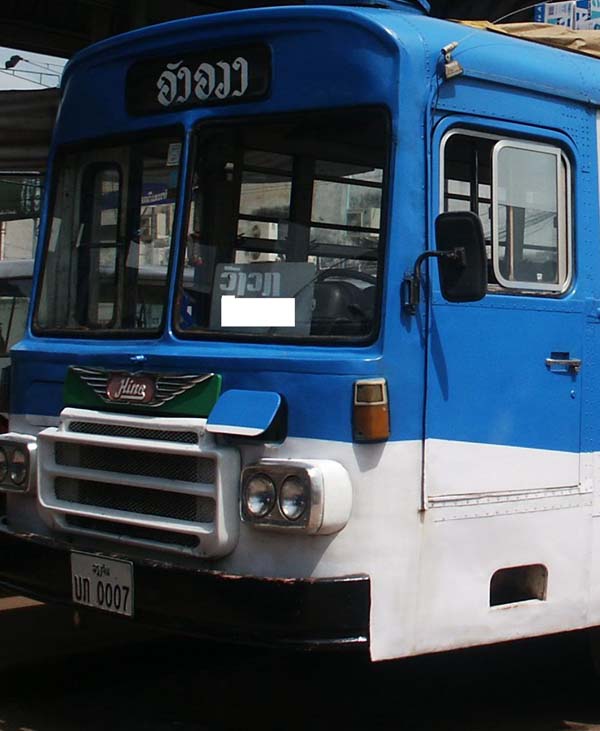 4. Getting harder now.... What about this one?
5. Finally... What's special about this field?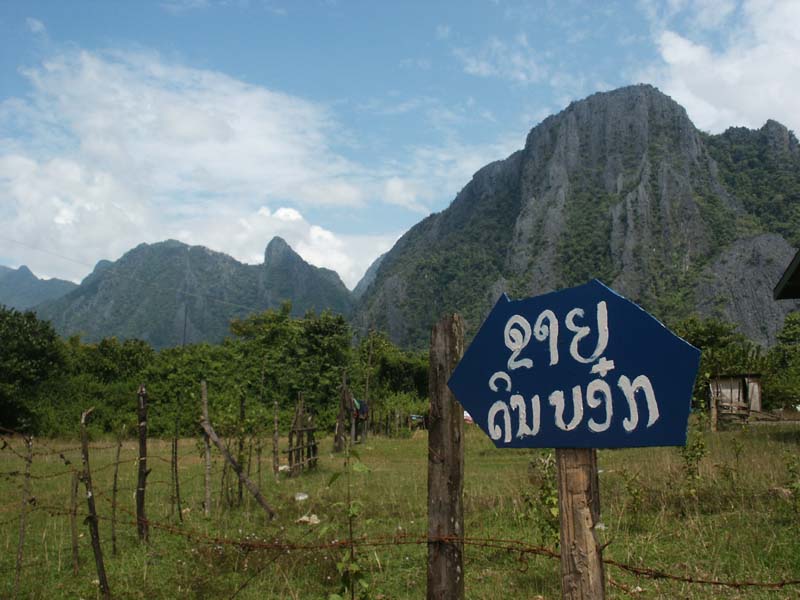 Create Date : 20 ตุลาคม 2550
Last Update : 20 ตุลาคม 2550 2:07:47 น.
6 comments
Counter : 135 Pageviews.
| | |
| --- | --- |
| โดย: boatboat วันที่: 20 ตุลาคม 2550 เวลา:2:55:22 น. | |
| | |
| --- | --- |
| โดย: Kaptan IP: 58.8.23.9 วันที่: 21 ตุลาคม 2550 เวลา:15:12:15 น. | |
| | |
| --- | --- |
| โดย: kerrie วันที่: 22 ตุลาคม 2550 เวลา:20:41:25 น. | |
| | |
| --- | --- |
| โดย: kerrie วันที่: 22 ตุลาคม 2550 เวลา:20:50:50 น. | |
| | |
| --- | --- |
| โดย: ส้ม IP: 124.121.121.36 วันที่: 27 ตุลาคม 2550 เวลา:11:31:43 น. | |