Disappearing Jungwats and Evil Friends...

Had quite a lazy day today. Spent most of the day on the net, catching up on e-mails, watching old youtube video clips and playing with facebook. Spent a couple of hours trying to read a Thai book, went to see a movie (more on that later) and went for one last toast eating session with Bank but, aside from that the day was pretty uneventful.

Only 2 things worth nothing...

1. Disappearing Jungwats

If you can read Thai, and like a challenge click on the link here and see if you can:-
- decide what part of the country Sa Gaew (สระแก้ว) is in
- find it in the list of jungwats.
- let me (and the guys who run the bus company website, since they don't seem to know where it is either) know


2. Evil Friends.

- Bank wants to kill my monkey :(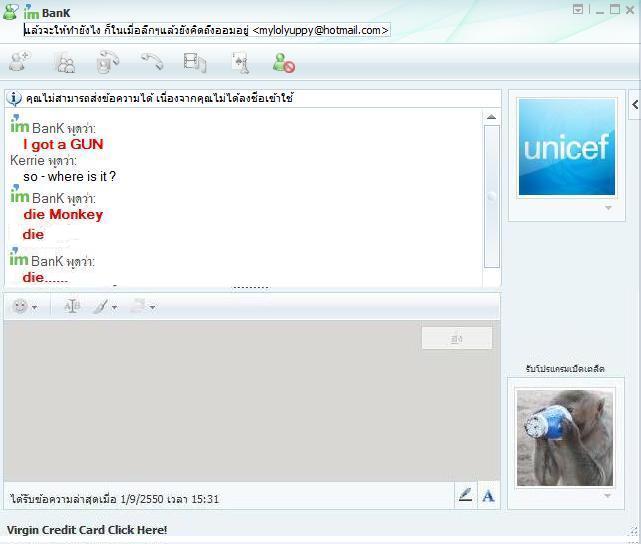 - A doesn't... but he has a gun...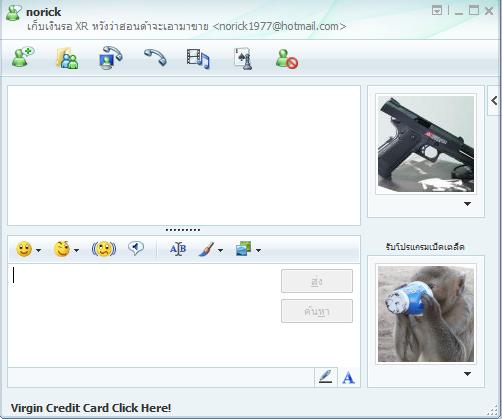 Create Date : 02 กันยายน 2550
Last Update : 2 กันยายน 2550 1:32:48 น.
0 comments
Counter : 129 Pageviews.