I'm from the north

It was car free day in Bangkok yesterday. Over 1000 cyclists met at the National Stadium, and formed a cyclist's map of Thailand. I didn't get chance to take a photo of the map, as we were stood on the ground, forming part of it.

This one is taken from a Thai Cycling Club website. You won't be able to see either of us, but afterwards, my friend Phil and I were were told that we were part of the 'north.'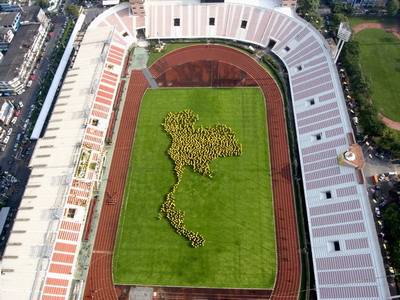 Create Date : 23 กันยายน 2550
Last Update : 23 กันยายน 2550 10:23:08 น.
0 comments
Counter : 134 Pageviews.