Wakey, wakey...

My alarm clock's on the blink. Sometimes it works, sometimes it doesn't. Sometimes the buzzer turns into a tinny sounding squeak, so quiet that I almost always sleep through it. I'm late for school a lot. I need to buy a new one.

I was thinking of buying a new one, but, for now I have no need to worry. The guys and girls (yep - girls work in the construction industry here, something very rare at home) working on the building opposite ensure that I always wake up at 6.30am every Saturday and Sunday. I just wish they started work so early on schooldays too. With the noise they make, there's no danger of sleeping in.

Around 7.30 this morning, all went unusually quiet. I took a quick look out of my window to see one of them taking a quick break. Nothing usual about sneaking off for a quick fag, you may think.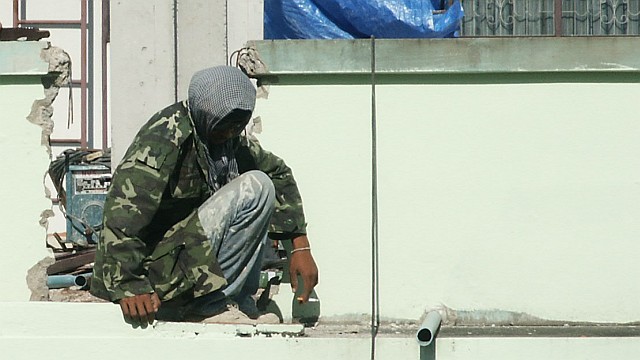 Until you see where the guy had perched himself.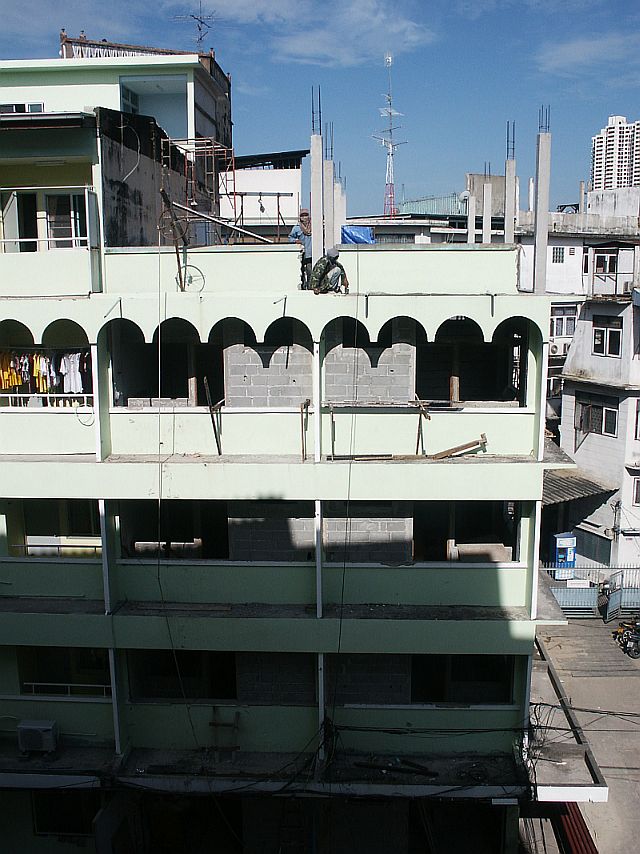 4 floors up, and not a safety harness in sight...





Create Date : 18 สิงหาคม 2550
Last Update : 18 สิงหาคม 2550 12:57:37 น.
0 comments
Counter : 148 Pageviews.