A Proper and Better Koulourakia..

I've previously made these Greek cookies and posted it on this blog which ,as some of you know, they were mistakenly made..yet I was quite lucky and managed to get such a nice result despite making the butter accident !

Anyway, although it turned out not bad..not even close to something you would call a disaster..but I am who I am ! I just couldn't get over it and that's why I had it a go one more time..

This time everything went well from the beginning even though I adjusted few things to the recipe. I reduced some sugar..replaced some milk with orange juice and added some extra zest to the dough..and the result ?? what I could say is that if it's not a perfect one ,it's then considerably sooo close...

Here is my second version..


1+ 3/4 cups all-purpose flour
1 teaspoons baking powder
1/4 teaspoon salt
6 tablespoons (85 g) unsalted butter, at room temperature
5 tablespoons caster sugar
1 large eggs
1/4 cup whole milk+orange juice
1/2 teaspoon vanilla extract
zest of half orange
1 egg yolk + 1 to 2 tablespoons fresh orange juice, strained, for glaze.


Method :

1. Preheat oven to 350 degrees. Sift together flour, baking powder and salt in a medium-size bowl. In an electric mixer, beat butter and sugar together at high speed until fluffy. Add egg, beating well then slowly add milk mixture and vanilla, and beat in. Add orange zest and mix well.

2. Slowly add flour mixture to liquid, mixing until a dough mass begins to form. Move to a lightly floured surface, and knead until a smooth dough forms for a few minutes . Rest dough for 30 minutes.

3. Break off walnut-size pieces of dough one at a time, and roll into skinny ropes about 6 inches long. Shape these into twists, braids, coils or serpentines, making sure all biscuits are more or less the same size, so that they bake evenly.

4. Place on ungreased cookie sheets/silicone mat. Brush with the glazing and sprinkle with some sesame seed. Bake for about 15 to 20 minutes. Biscuits should be lightly golden. Cool on a rack, and store in a jar or tin in a cool, dry place.

Yield: About 2 dozen.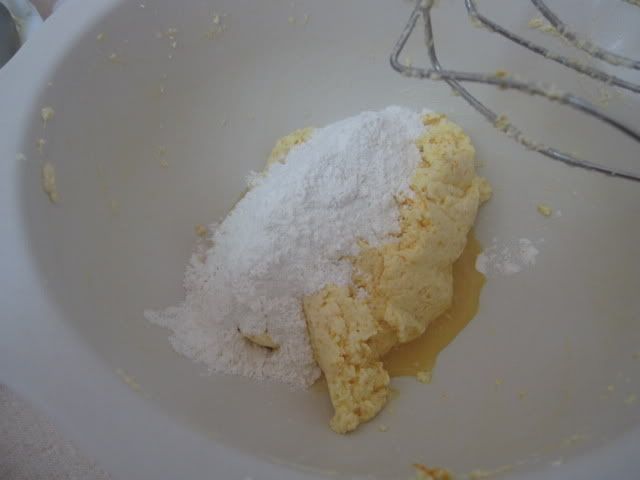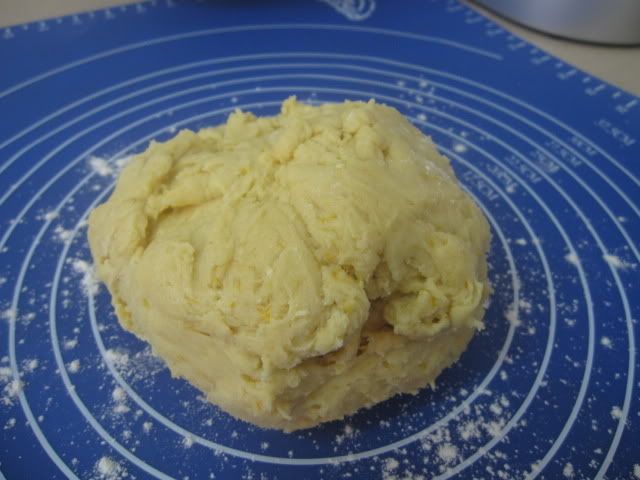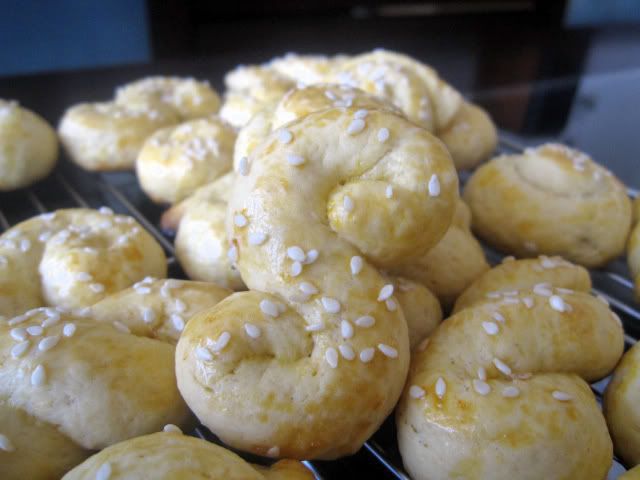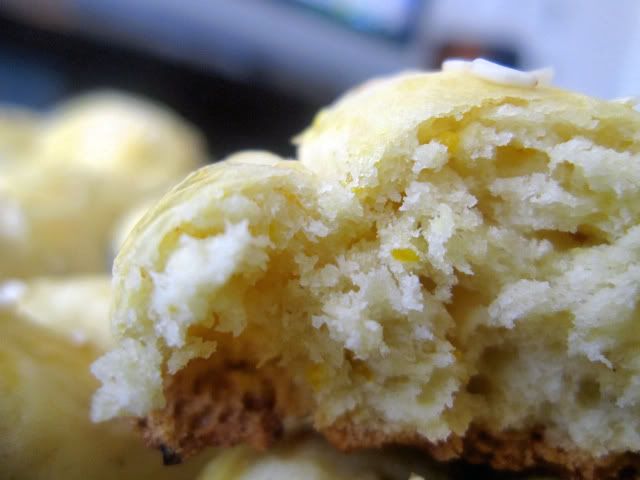 Create Date : 10 กุมภาพันธ์ 2552

10 comments

Last Update : 10 กุมภาพันธ์ 2552 12:24:31 น.
Counter : 3798 Pageviews.