Honey Cake

Honey Cake is a Rosh Hashanah ( The Jewish New Year) tradition...And while I have nothing to do with being Jewish ,though I've found out that there are lots of interesting and delicious food eaten among Jewish people including this cake!


Majestic and Moist Honey Cake
Adapated from Marcy Goldman's Treasure of Jewish Holiday Baking

1 3/4 cups all-purpose flour
1.5 teaspoon baking powder
3/4 teaspoon baking soda
1/4 teaspoon salt
2 teaspoons ground cinnamon
1/2 teaspoon ground allspice
1/2 cup vegetable oil
3/4 cup honey
1/4 cups granulated sugar
1/4 cup brown sugar
1.5 large eggs at room temperature
1/2 teaspoon vanilla extract
1/2 cup warm coffee
1/4 cup fresh orange juice
2 tbsp whiskey
1/4 cup sliced almonds


Preheat oven to 350 F. Generously grease 8*8 inch baking pan.

In a large bowl, whisk together the flour, baking powder, baking soda, salt, cinnamon and allspice. Make a well in the center, and add oil, honey, white sugar, brown sugars, eggs, vanilla, coffee or tea, orange juice and rye or whiskey, if using. (If you measure your oil before the honey, it will be easier to get all of the honey out.)

Using a strong wire whisk or in an electric mixer on slow speed, stir together well to make a thick, well-blended batter, making sure that no ingredients are stuck to the bottom.

Spoon batter into prepared pan. Sprinkle top of cake evenly with almonds, if using. Bake for 40-45 minutes or until cake tests done, that is, it springs back when you gently touch the cake center.

Let cake stand fifteen minutes before removing from pan.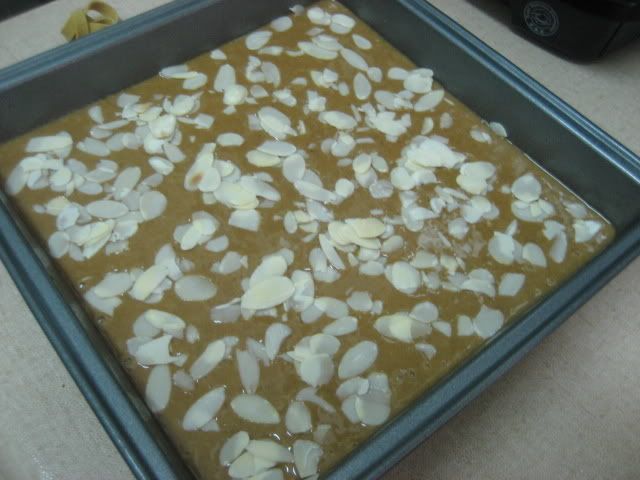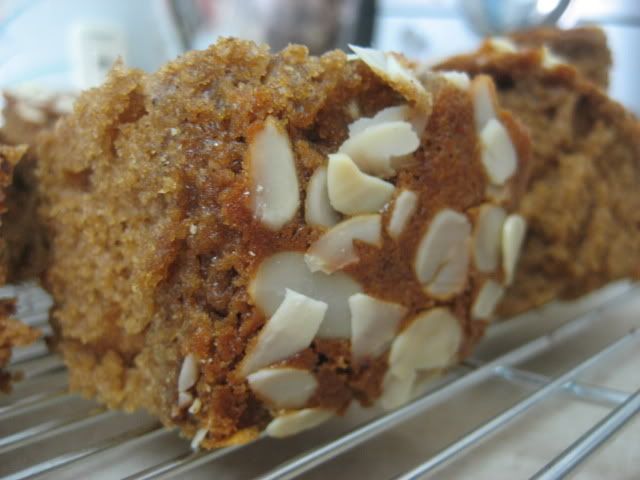 Create Date : 01 ตุลาคม 2551

9 comments

Last Update : 1 ตุลาคม 2551 13:00:25 น.
Counter : 1259 Pageviews.