ข้าวผัดปู ( Crab Fried Rice )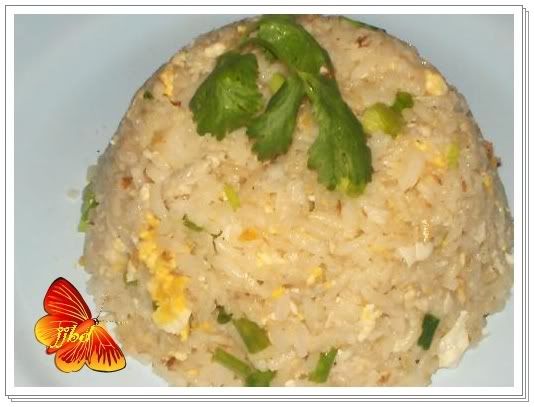 เครื่องปรุง
ข้าวสวย 1 ถ้วยหรือ
ไข่ 1 ฟอง
เนื้อปู 2 ช้อนโต๊ะ
เนย 1 ช้อนโต๊ะ
น้ำตาล 1 ช้อนชา
น้ำมัน 1 ช้อนโต๊ะ
เกลือ
น้ำตาลทราย
เหยาะซีอิ๊ว 2 ครั้ง
ต้นหอมฃอย
แตงกวา
มะนาว
มะเขือเทศ

วิธีทำ
1. ข้าวยีให้กระจาย ปรุงรสด้วย เกลือ น้ำตาลทราย และซีอิ๊วขาว ผสมให้เข้ากัน พักไว้
2. กระทะตั้งไฟใช้ไฟค่อนข้างแรงใส่น้ำมันเล็กน้อย พอร้อนต่อยไข่ใส่ลงไปในกระทะ ตักเนยใส่ตามลงไปทันที ใช้ตะหลิวลงไปคนแล้วใส่ข้าวที่เตรียมไว้ ลงไปผัดด้วยไฟค่อนข้างแรง
3. ผัดไปมาประมาณ 4-5 ครั้ง แล้วใส่เนื้อปูตามลงไป จากนั้นนำต้นหอมที่หั่นเล็กใส่ลงไป แล้วผัด 2 ครั้ง ก็จะได้ข้าวผัดปูที่มีกลิ่นหอม และสีสันน่ารับประทาน แต่งหน้าด้วยแตงกวาและต้นหอมสด ตักเสิร์ฟคู่กับน้ำปลาพริก และมะนาวผ่าซีก
4. พริกน้ำปลาก็เพียงนำเอาพริกขี้หนูสวนมาหั่นเป็นชิ้นเล็ก ๆ แล้วใส่ลงไปในน้ำปลาเท่านั้นเอง


Kao Pad Bu (Crab Fried Rice ) ข้าวผัดปู

Ingredients

2 tablespoons oil
1 chopped garlic clove
1 cup cooked crabmeat
2 beaten eggs
3 cups cooked rice
2 tablespoons Maggi seasoning
2 tablespoons nam pla
2 tablespoons sugar
1 chopped green onion, scallion


For garnish:
1 sliced tomato
½ cup sliced cucumber
cilantro leaves
4 lemons, cut in wedges

method

Heat a large skillet and add the oil. Stir-fry the garlic, crab and eggs together until the egg is cooked. Add the rice, Maggi seasoning, fish sauce and sugar. Continue to stir-fry until the mixture is hot. Add the green onion. Mix together the sauce ingredients. Remove the rice to a serving dish, decorate with the garnish, and serve with nam pla prik on the side.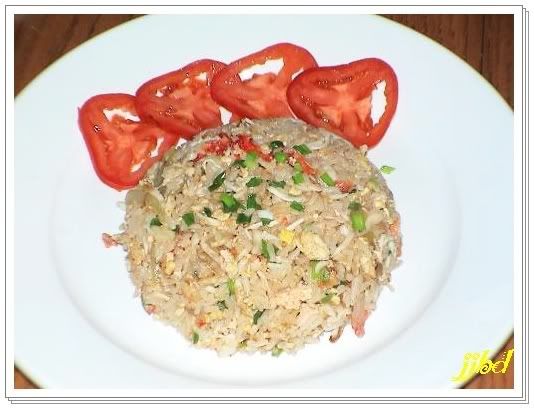 Create Date : 30 ตุลาคม 2550

4 comments

Last Update : 12 สิงหาคม 2551 5:52:16 น.
Counter : 1984 Pageviews.



| | |
| --- | --- |
| โดย: 555+ IP: 58.9.141.200 17 สิงหาคม 2551 7:50:13 น. | |



| | |
| --- | --- |
| โดย: www.24hotcasino.com IP: 110.164.235.96 5 ธันวาคม 2553 14:06:49 น. | |



| | |
| --- | --- |
| โดย: รักนะฉึกๆ IP: 110.49.248.228 5 กุมภาพันธ์ 2555 10:23:45 น. | |
Location :
Lopburi, Udon, Alaska United States

[ดู Profile ทั้งหมด]

ฝากข้อความหลังไมค์
Rss Feed


Smember


ผู้ติดตามบล็อก : 116 คน [?]








)

Whipped Cream Layer Cake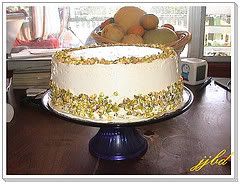 Strawberry Cream Cheese Roll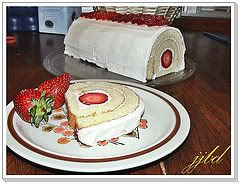 New York CheeseCake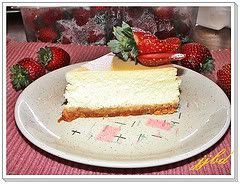 Cheesecake Brownies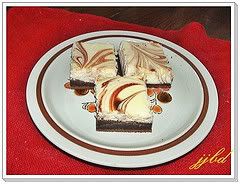 Mini Cheesecake
Blueberry Mousse Cake
Raspberry Cheesecake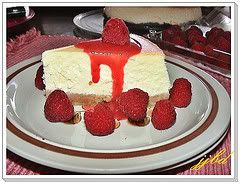 Mango Cheesecake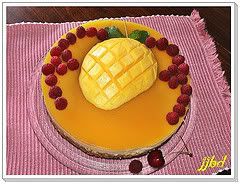 Storwberry white cake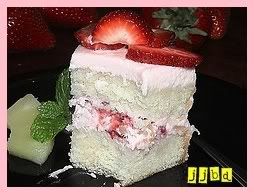 Storwberry swirl cheesecake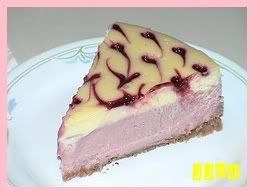 Thai milk tea cake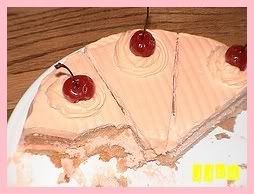 Storwberry cheesecake
Double chocolate mousse cake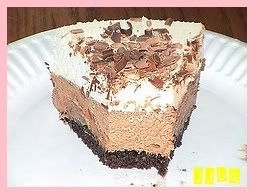 Mini Blueberry Cheesecake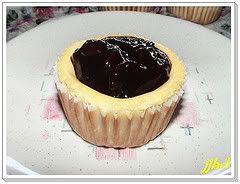 Kiwi storwberry mousse cake
Milk cake
Coconut cake
Storwberry mousse cake
Orange mousse cake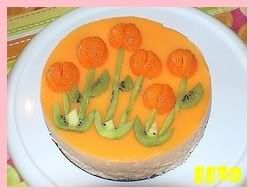 Chocolate banana muffins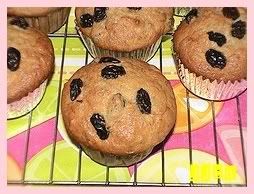 Cajeta Crepes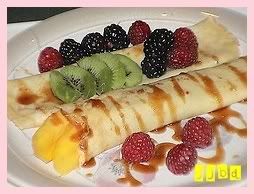 Panancotta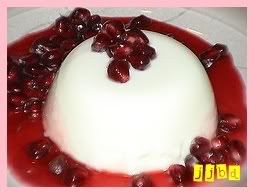 Strawberry omelet
Honey walnut pie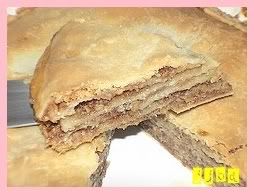 Pineapply coconut pie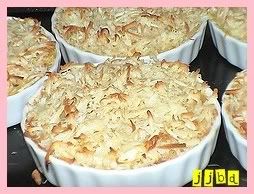 Berry Tart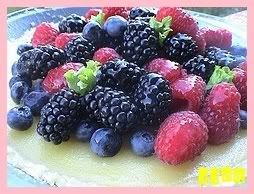 คุกกี้งาไส้แยม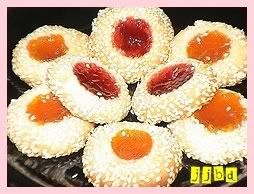 Rugelach
Meltine moments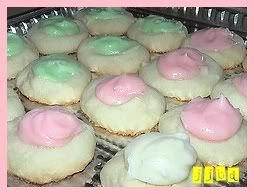 Everyday oatmeal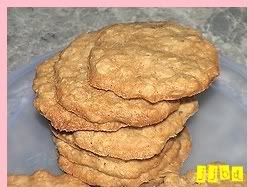 Pineapply bars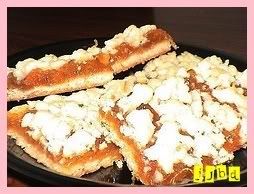 Blueberry Cake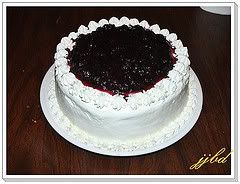 Halloween Cupcake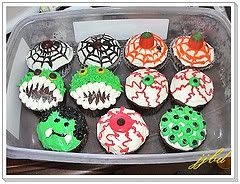 DAIFUKU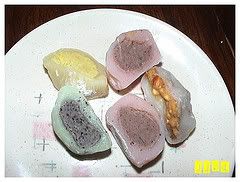 Deep Fried Ice Cream