ข้าวอบมะพร้าวอ่อน ( Fried rice with young coconut )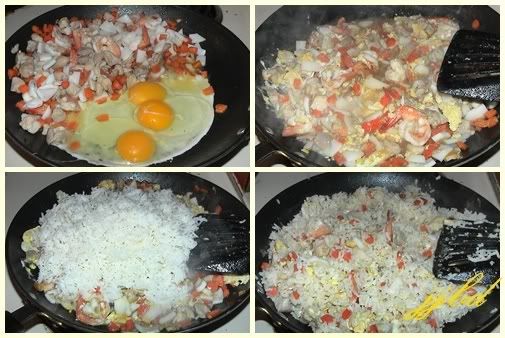 เครื่องปรุง
มะพร้าว 1 ลูก
ข้าวสุก 1 ถ้วยตวง
กุ้ง 5 ตัว
ไก่ หั่นชิ้นสี่เหลี่ยม 1/2 ถ้วย
น้ำมันพืช 3 ช้อนชา
น้ำปลา 1 ช้อนโต๊ะ
กระเทียมสับละเอียด 1/4 ช้อนชา
ไข่ไก่ 1 ฟอง
แครอทหั่นเต๋าเล็กๆ 1/4 ถ้วย
เนื้อมะพร้าวหั่นชิ้นเล็ก 1/4 ถ้วย
น้ำมะพร้าว 1/4 ถ้วย
น้ำตาล 1/2 ช้อนชา
ผักชี
ต้นหอม
พริกชี้ฟ้าหั่นฝอย

วิธีทำ
1. ใส่น้ำมันลงในกระทะ พอร้อนใส่กระเทียมลงไปเจียวจนหอม
2. ใส่เนื้อกุ้ง เนื้อไก่ แครอท เนื้อมะพร้าวและตอกไข่ใส่ลงไป คนให้เข้ากัน แล้วสับเป็นชิ้นเล็กๆ ตามด้วยน้ำมะพร้าว
3. ใส่ข้าว เติมน้ำปลา น้ำตาล คลุกให้เข้ากัน ชิมรส
4. ใส่ต้นหอมผักชี ปิดไฟ ตักบรรจุในมะพร้าว ตกแต่งด้วยพริกชีฟ้าหั่นฝอย

Fried Rice Baked in Young Coconut
(Khao Ob Ma Phrao - ข้าวอบมะพร้าว)

Ingredients

3 cups Steamed rice
1 cup Sliced pork
2 cups Medium shrimp
1/2 cup Chinese sausage
1 cup Sliced or cubed carrots
1 cup Green peas
1 tablespoon Fish sauce
1 tablespoon Thai light soy sauce
1/4 teaspoon Salt
1/2 tablespoon Sugar
1/2 tablespoon White pepper powder
3 tablespoons Vegetable oil
4 Thai young coconuts
1/4 cup Coconut Water
6-8 stalks Green onion
1 Cucumber

Preparation
Peel and devein the shrimp leaving shell on the tail or removing shell from the tail.
Clean and slice pork into small thin pieces.
Slice Chinese sausage into 1/4" thick pieces.
Peel off garlic skin and mince garlic.
Clean and peel carrots. Slice into 1/4" thick pieces.
To open up a young coconut, use the bottom corner of the blade of the meat cleaver to make the cut, holding the cleaver at about a 45 degree angle and about 2 inches below the tip of the coconut. Strike hard enough to crack through the inner shell of the coconut, not just the soft outer fiber. Next, make another cut in the same manner as the first one. The second cut should be perpendicular to the first one. Make your next cut, and you should now have three incisions forming a bowl shape around the top of the coconut. Make two more cuts to "connect the dots" and form a pentagon shape around the top of the coconut. Using the corner of the blade, pry the "lid" open. Remove coconut water and keep in a bowl.
If desired, clean green onion. Cut 1 inch off from the root. Then cut the top off so that you have about 6-inch long pieces.
If desired, clean and peel cucumber, slice into 1/4" thick pieces.


Directions
Preheat oven to 350F.
Heat oil in a pan. Fry garlic until fragrant, add pork and Chinese sausage. Stir until pork is cooked. Add shrimp, carrots and green peas. Stir well.
Add fish sauce, Thai light soy sauce, sugar and white pepper powder. Stir well.
If desired, add 1/4 cup of coconut water.
Add steamed rice and mix well.
Put fried rice into the prepared young coconuts. Cover them with aluminum foil. Put them in the oven at 350F for 25-30 minutes.
Serve each whole young coconut on a plate. Garnish with green onions and cucumbers, if desired.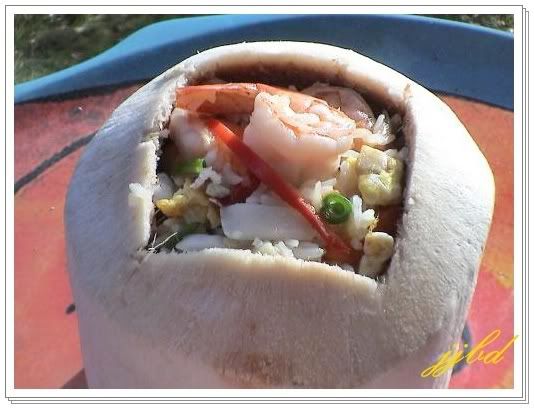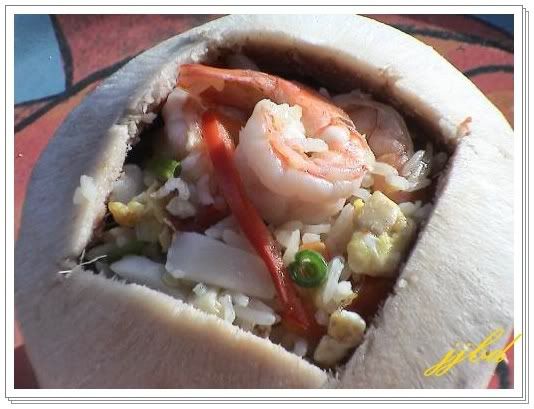 Create Date : 19 ตุลาคม 2550
Last Update : 8 มิถุนายน 2552 16:12:22 น.
2 comments
Counter : 1793 Pageviews.
| | |
| --- | --- |
| โดย: mrsdevil วันที่: 19 ตุลาคม 2550 เวลา:18:10:51 น. | |
Location :
Lopburi, Udon, Alaska United States

[ดู Profile ทั้งหมด]

ฝากข้อความหลังไมค์
Rss Feed


Smember


ผู้ติดตามบล็อก : 116 คน [?]








)

Whipped Cream Layer Cake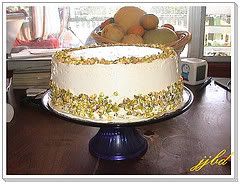 Strawberry Cream Cheese Roll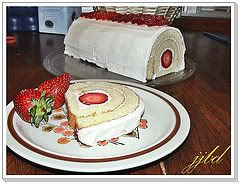 New York CheeseCake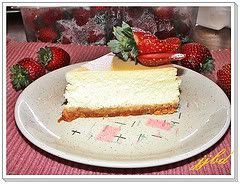 Cheesecake Brownies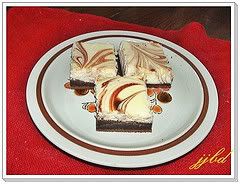 Mini Cheesecake
Blueberry Mousse Cake
Raspberry Cheesecake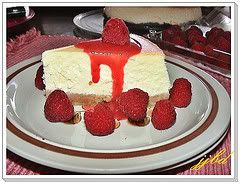 Mango Cheesecake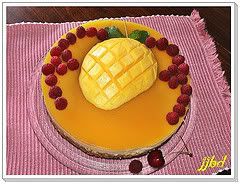 Storwberry white cake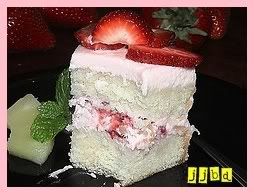 Storwberry swirl cheesecake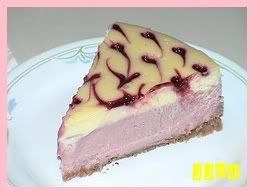 Thai milk tea cake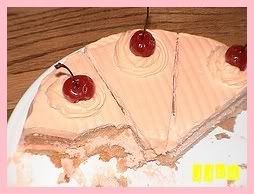 Storwberry cheesecake
Double chocolate mousse cake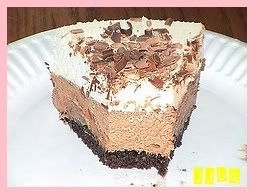 Mini Blueberry Cheesecake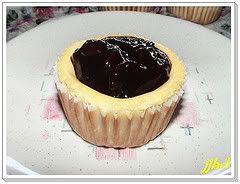 Kiwi storwberry mousse cake
Milk cake
Coconut cake
Storwberry mousse cake
Orange mousse cake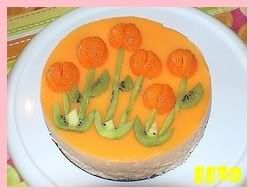 Chocolate banana muffins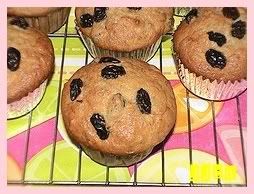 Cajeta Crepes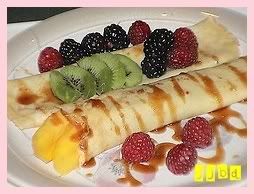 Panancotta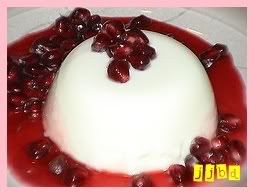 Strawberry omelet
Honey walnut pie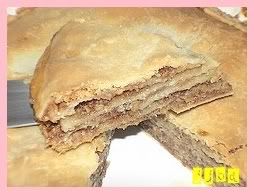 Pineapply coconut pie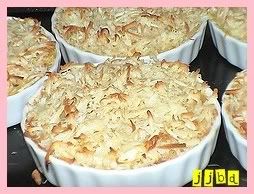 Berry Tart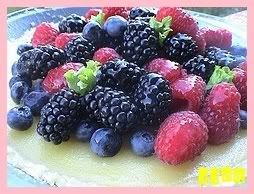 คุกกี้งาไส้แยม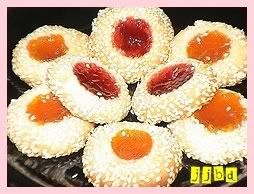 Rugelach
Meltine moments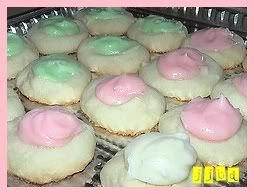 Everyday oatmeal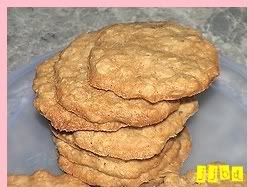 Pineapply bars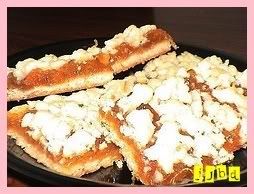 Blueberry Cake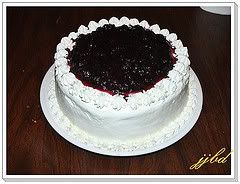 Halloween Cupcake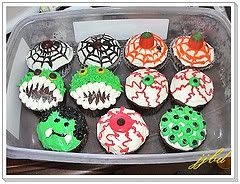 DAIFUKU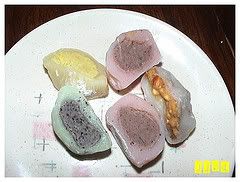 Deep Fried Ice Cream