*ข้าวอบหน่ำเลียบ (Salted Black Olive Fried Rice )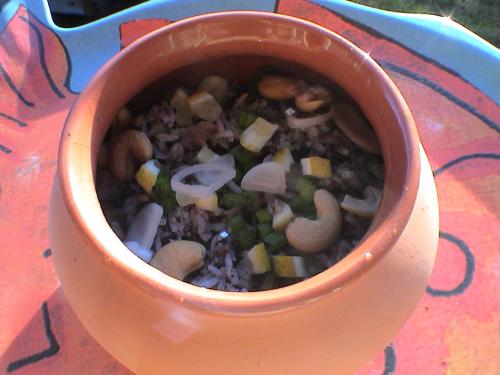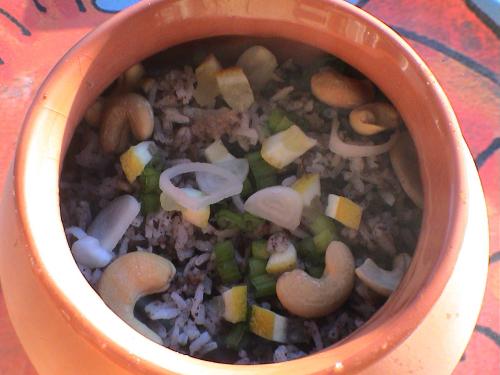 ส่วนผสม
หนำเลี๊ยบกระป๋องเล็ก 1 กระป๋อง
ข้าวสวย 2 ถ้วย
หมูสับ 1 ถ้วยตวง
ซีอิ๊วขาว 2 ช้อนโต๊ะ
ซีอิ๊วดำ 1/2 ช้อนโต๊ะ
น้ำตาลทราย 1/2 ช้อนชา
กระเทียมสับ 5 กลีบใหญ่
น้ำมันพืช 3 ช้อนโต๊ะ
พริกไทยป่น นิดหน่อย
เม็ดมะม่วงทอด
มะนาว
พริกขี้หนู
หอมแดง
หอม ผักชี

วิธีทำ
ลูกหนำเลี๊ยบแกะเอาแต่เนื้อ สับให้ละเอียด
ตั้งกระทะให้ร้อน ใส่น้ำมันพืชลงไป เอากระเทียมสับลงผัดตามด้วยหมูสับ
ผัดจนหมูเกือบสุก ตามด้วยหนำเลี๊ยบ ผัดให้เข้ากัน ใส่ข้าวลงไป
ตามด้วยซีอิ๊วขาว ซีอิ๊วดำ น้ำตาลทราย ผัดให้เข้ากัน ชิมรสตามชอบ
แล้วตักใส่ชามที่จะใช้อบไมโครเวฟหรือเตาอบ เอาเข้าอบ ๕ นาที แล้วตักใส่จานหรือหม้อดิน โรยพริกไทยป่น ผักชี พริกขี้หนูซอย หอมแดงซอย มะนาวหั่นเป็นชิ้นเล็กๆ และมะม่วงหิมพาน

Ingredients
5 cups cooked rice
350 g. ground pork
10 Chinese salted black olives
4 cloves garlic
3 Tbsp oyster sauce
1 Tbsp thin soy sauce
1 1/2 Tbsp sugar
2 Tbsp vegetable oil

Ingredients for side serving
2-3 cucumbers
1 lime
2-3 fresh chillies
1 tomato

Preparation
1. Remove black olive seeds and chop finely.
2. Peel garlic, wash dirt, and mince. Heat oil in a wok on medium heat, when oil is hot, add garlic and fry until fragrant.
3. Add finely chopped black olive, stir fry about 2 minutes, then add ground pork.
4. Stir well until the pork is getting cook, season with oyster sauce, thin soy sauce, and sugar, then stir fry all ingredients until the pork is cooked.
5. Add cooked rice, stir to mix thoroughly, then remove from heat.
6. Wash all vegetables, slice cucumber and tomato, slice fresh chillies, and cut lime into pieces.
7. Put black olive fried rice on a plate, place sliced cucumber, sliced tomato, sliced chillies and a wedge of lime around the rice, then serve immediately.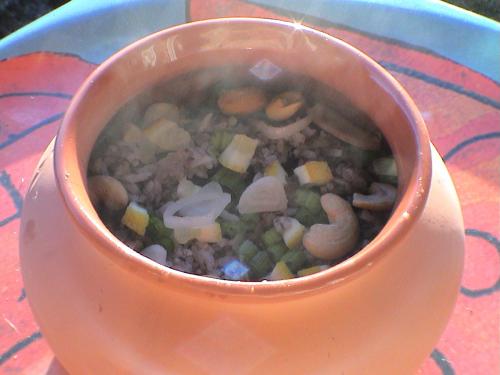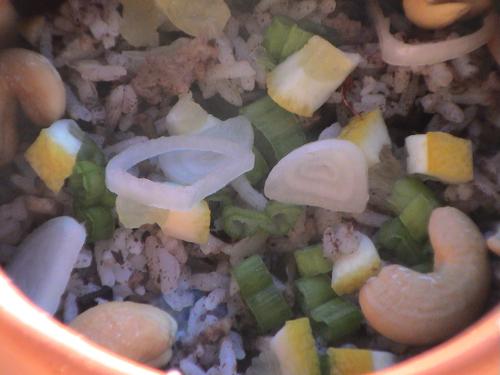 Create Date : 10 ตุลาคม 2550
Last Update : 22 มิถุนายน 2551 10:16:34 น.
1 comments
Counter : 1130 Pageviews.
Location :
Lopburi, Udon, Alaska United States

[ดู Profile ทั้งหมด]

ฝากข้อความหลังไมค์
Rss Feed


Smember


ผู้ติดตามบล็อก : 116 คน [?]








)

Whipped Cream Layer Cake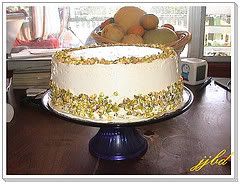 Strawberry Cream Cheese Roll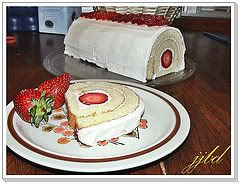 New York CheeseCake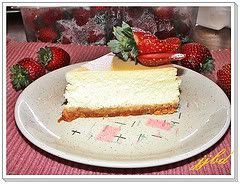 Cheesecake Brownies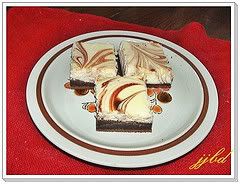 Mini Cheesecake
Blueberry Mousse Cake
Raspberry Cheesecake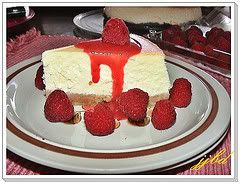 Mango Cheesecake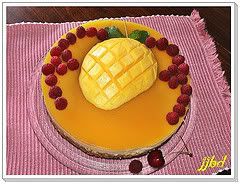 Storwberry white cake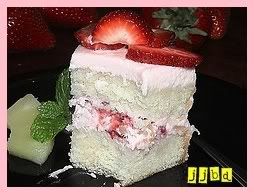 Storwberry swirl cheesecake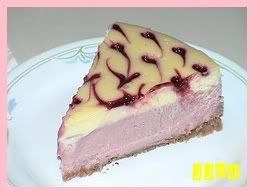 Thai milk tea cake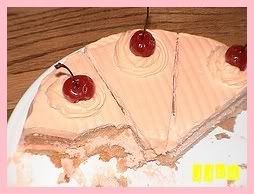 Storwberry cheesecake
Double chocolate mousse cake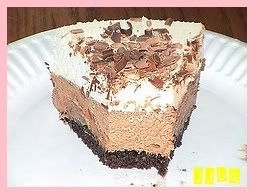 Mini Blueberry Cheesecake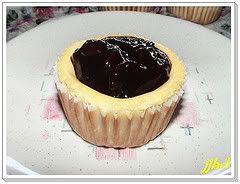 Kiwi storwberry mousse cake
Milk cake
Coconut cake
Storwberry mousse cake
Orange mousse cake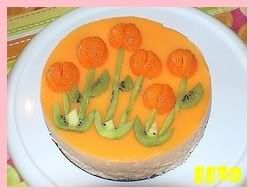 Chocolate banana muffins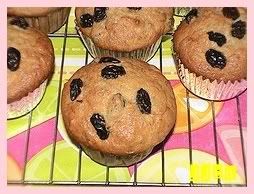 Cajeta Crepes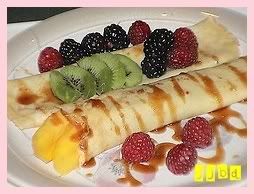 Panancotta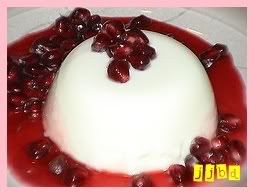 Strawberry omelet
Honey walnut pie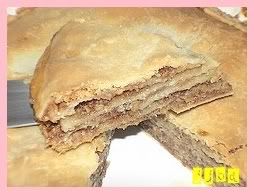 Pineapply coconut pie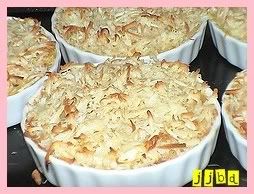 Berry Tart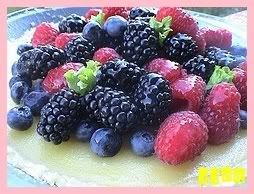 คุกกี้งาไส้แยม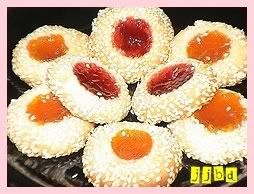 Rugelach
Meltine moments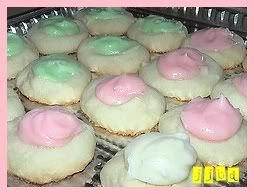 Everyday oatmeal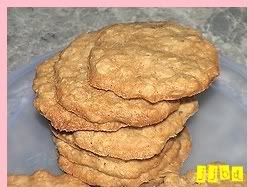 Pineapply bars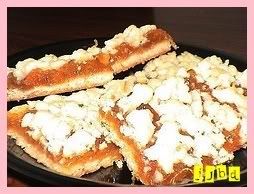 Blueberry Cake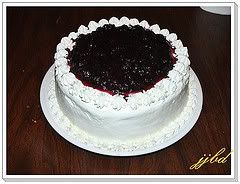 Halloween Cupcake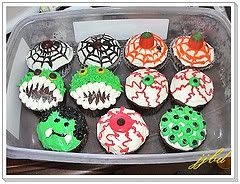 DAIFUKU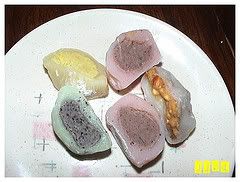 Deep Fried Ice Cream