1
2
3
4
5
6
7
8
9
10
11
12
13
14
15
16
17
18
19
20
21
22
23
24
25
26
27
28
29
30
31
ผัดซีอิ๊ว (Stir-Fried Ribbon Noodles with Pork )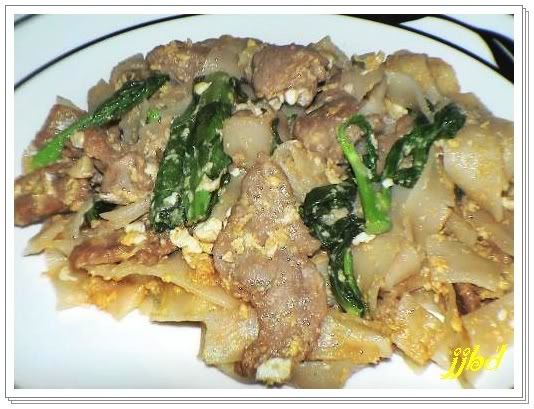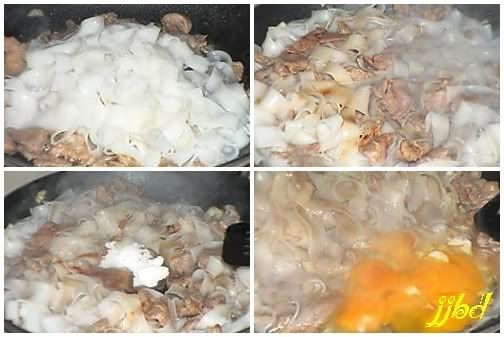 ส่วนผสม
เนื้อหมู ตามชอบ
เส้นใหญ่ 1 ถ้วย
ผักคะน้า 2-3 ต้น
ไข่ไก่ 1 ฟอง
น้ำมันพืช 1 ช้อนโต๊ะ
น้ำตาลทราย 1 ช้อนโต๊ะ
ซีอิ๊วดำ 3-4 หยด
ซีอิ๊วขาว 1 ช้อนโต๊ะ
น้ำปลา 1 ช้อนชา
กระเทียมสับ 3-4 กลีบ

วิธีปรุง
1. คลี่เส้นก๋วยเตี๋ยวให้กระจาย (ถ้าใช้เส้นแห้งก็แช่เส้นให้นิ่มก่อน ) ปอกเปลือกแข็งที่โคนก้านผักคะน้าหั่นแฉลบบาง ๆ ส่วนใบตัดเป็นท่อน ขนาด 1 นิ้ว เนื้อหมูหั่นชิ้นประมาณ 1 นิ้ว หมักด้วยซีอิ๊วขาวและน้ำมันหอย
2. นำกระทะตั้งไฟ ใส่น้ำมัน ผัดกระเทียมให้หอม จึงใส่เนื้อที่ชอบ ผัดให้สุก
3. ใส่เส้น ผักคะน้า ต่อยไข่ใส่ ผัดให้เข้ากัน
4. ปรุงด้วยซีอิ๊วขาว น้ำปลา น้ำตาล ซีอิ๊วดำ ตักใส่จาน โรยด้วยพริกไทยป่น

Stir-Fried Ribbon Noodles with Pork (Pad Se-Ew Moo )

Ingredients
1 tablespoon sugar
1/2 cup pork, thinly sliced
2 tablespoons light soy sauce
2 cloves garlic, chopped
1 lb fresh flat rice noodles
1 egg
1 tablespoon dark soy sauce
1 lb Chinese broccoli
Tips and substitutions
For a vegetarian version, skip the pork. Add firm tofu if you like. I often enjoy pad see ew with just the egg.

Preparations
Heat a wok to high heat and then add 2 tablespoons of oil. Drop in the chopped garlic and stir. Add the sliced pork. Stir to cook the pork. When the pork is somewhat cooked or turned from pink to light brown, add rice noodles. Stir to break up the noodles. Add light and dark soy sauce and sugar.

Stir to mix the seasonings into the noodles and pork. Open a spot in the middle of the pan, and drop the egg in. Scramble the egg until it is almost all cooked (not watery any more). Fold in the noodles and mix them all. Add the Chinese broccoli, stems first. I usually add half of the Chinese broccoli and stir until it wilts and then add the rest. But if you have room in your wok, you can cook all the Chinese broccoli at once. As soon as the Chinese broccoli is cooked, turn off the heat

Tip
Dark soy sauce gives the noodles the color while light soy sauce seasons the dish.

If Chinese broccoli is tough to find where you live, try kale or regular broccoli.

If your fresh flat rice noodles are not pre-cut, cut them into strips of 3/4 inch wide. Cut Chinese broccoli into 2 inch long pieces. Halve the stems lengthwise because thick stems take longer to cook. You are going to want to cook them at the same time.


Create Date : 12 มีนาคม 2551

7 comments

Last Update : 16 สิงหาคม 2551 5:51:43 น.
Counter : 1491 Pageviews.



| | |
| --- | --- |
| โดย: ayopolie 12 มีนาคม 2551 11:07:27 น. | |



| | |
| --- | --- |
| โดย: Febie 12 มีนาคม 2551 17:42:11 น. | |



| | |
| --- | --- |
| โดย: แม่เฮือน 12 มีนาคม 2551 17:52:09 น. | |
Location :
Lopburi, Udon, Alaska United States

[ดู Profile ทั้งหมด]

ฝากข้อความหลังไมค์
Rss Feed


Smember


ผู้ติดตามบล็อก : 116 คน [?]








)

Whipped Cream Layer Cake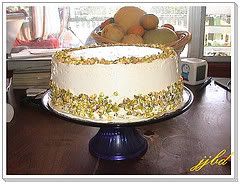 Strawberry Cream Cheese Roll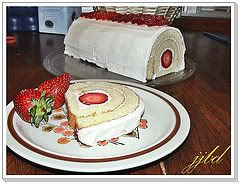 New York CheeseCake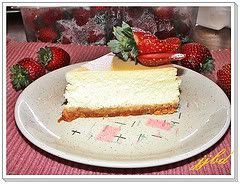 Cheesecake Brownies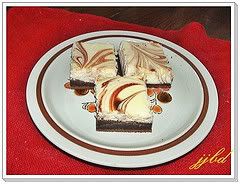 Mini Cheesecake
Blueberry Mousse Cake
Raspberry Cheesecake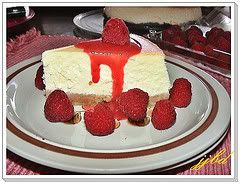 Mango Cheesecake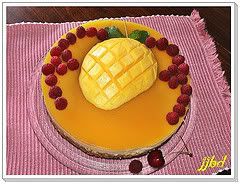 Storwberry white cake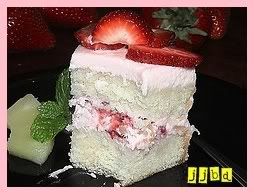 Storwberry swirl cheesecake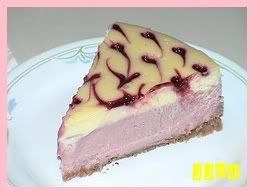 Thai milk tea cake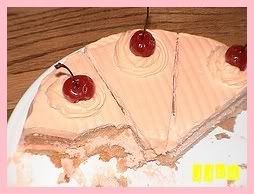 Storwberry cheesecake
Double chocolate mousse cake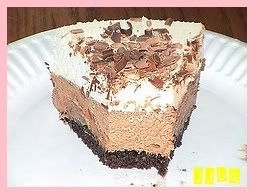 Mini Blueberry Cheesecake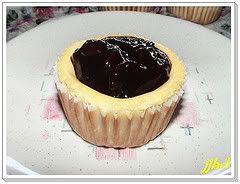 Kiwi storwberry mousse cake
Milk cake
Coconut cake
Storwberry mousse cake
Orange mousse cake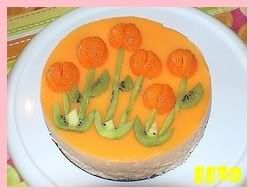 Chocolate banana muffins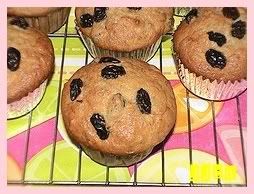 Cajeta Crepes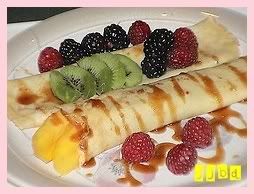 Panancotta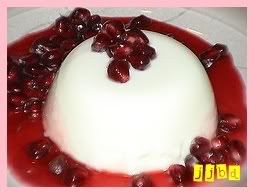 Strawberry omelet
Honey walnut pie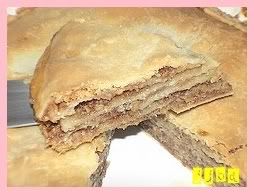 Pineapply coconut pie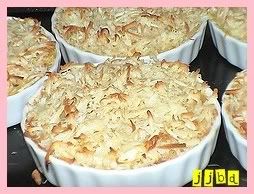 Berry Tart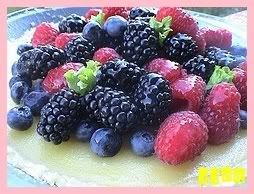 คุกกี้งาไส้แยม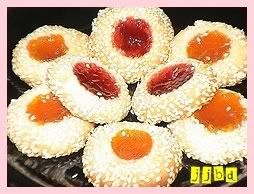 Rugelach
Meltine moments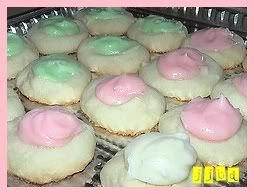 Everyday oatmeal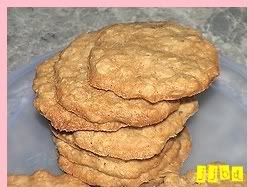 Pineapply bars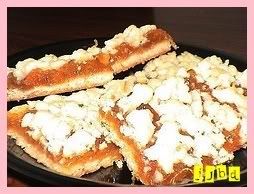 Blueberry Cake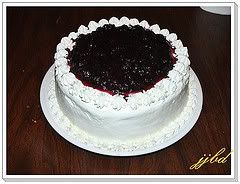 Halloween Cupcake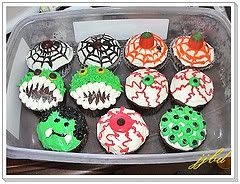 DAIFUKU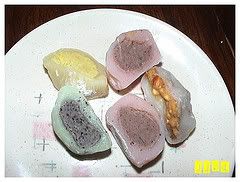 Deep Fried Ice Cream