1
2
3
4
5
6
7
8
9
10
11
12
13
14
15
16
17
18
19
20
21
22
23
24
25
26
27
28
29
30
31

| | |
| --- | --- |
| | 21 มีนาคม 2551 |
Chocolate Babka


Babka, or Bobka, also known as baba, is a sweet pastry yeast cake.

It is a spongy yeast cake that is traditionally baked for Easter Sunday. Darra Goldstein, professor of Russian at Williams College says "babka comes from baba, a very tall, delicate yet rich yeast-risen cake eaten in Western Russia and Eastern Poland. Traditional babka has some type of fruit filling, especially raisins, and is glazed with a fruit-flavored icing, sometimes with rum added. Modern babka may be chocolate or have a cheese filling.

Babka is popular among Jews, particularly those with family origins in Eastern Europe. The Jewish version is made from a doubled and twisted length of yeast dough and is typically baked in a high loaf pan. There is never a fruit filling; the dough contains either cinnamon or chocolate. It is usually topped with streusel.



For dough

3/4 cup warm milk (105–115°F)
1/2 cup plus 2 teaspoons sugar
3 teaspoons active dry yeast (from two 1/4-oz packages)
3 1/4 cups all-purpose flour plus additional for dusting
2 whole large eggs
1 large egg yolk
1 teaspoon pure vanilla extract
3/4 teaspoon salt
1 1/4 sticks (10 tablespoons) unsalted butter, cut into pieces and softened

For streusel

1 tbsp flour
1 tbsp sugar
1/3 tbsp melted butter

mix everything with your finger tips to form crumbed mixture.

For egg wash
1 large egg yolk+1 tablespoon heavy cream or whole milk

For chocolate filling
5 tablespoons unsalted butter, well softened
2 (3 1/2- to 4-oz) bars fine-quality bittersweet chocolate, finely chopped
1/4 cup sugar

Make dough:

Stir together warm milk and 2 teaspoons sugar in bowl of mixer. Sprinkle yeast over mixture and let stand until foamy, about 5 minutes. (If yeast doesn't foam, discard and start over with new yeast.)
Add 1/2 cup flour to yeast mixture and beat at medium speed until combined. Add whole eggs, yolk, vanilla, salt, and remaining 1/2 cup sugar and beat until combined. Reduce speed to low, then mix in remaining 2 3/4 cups flour, about 1/2 cup at a time. Increase speed to medium, then beat in butter, a few pieces at a time, and continue to beat until dough is shiny and forms strands from paddle to bowl, about 4 minutes. (Dough will be very soft and sticky.)
Scrape dough into a lightly oiled bowl and cover bowl with plastic wrap. Let dough rise in a draft-free place at warm room temperature until doubled in bulk, 1 1/2 to 2 hours.

Assemble babkas with filling:

Line each loaf pan with 2 pieces of parchment paper (1 lengthwise and 1 crosswise).
Punch down dough with a lightly oiled rubber spatula, then halve dough. Roll out 1 piece of dough on a well-floured surface with a lightly floured rolling pin into an 18- by 10-inch rectangle and arrange with a long side nearest you.
Beat together yolk and cream. Spread 2 1/2 tablespoons softened butter on dough, leaving a 1/2-inch border all around. Brush some of egg wash on long border nearest you.
Sprinkle half of chocolate evenly over buttered dough, then sprinkle with half of sugar (2 tablespoons). Starting with long side farthest from you, roll dough into a snug log, pinching firmly along egg-washed seam to seal. Bring ends of log together to form a ring, pinching to seal. Twist entire ring twice to form a double figure 8 and fit into one of lined loaf pans.
Make another babka with remaining dough, some of egg wash, and remaining butter and chocolate in same manner. Chill remaining egg wash, covered, to use later. Loosely cover pans with buttered plastic wrap (buttered side down) and let babkas rise in a draft-free place at warm room temperature until dough reaches top of pans, 1 to 2 hours. Put oven rack in middle position and preheat oven to 350°F.
Brush tops of dough with remaining egg wash and sprinkle streusel over the top. Bake until tops are deep golden brown and bottoms sound hollow when tapped (when loaves are removed from pans), about 30-35 minutes. Transfer loaves to a rack and cool to room temperature.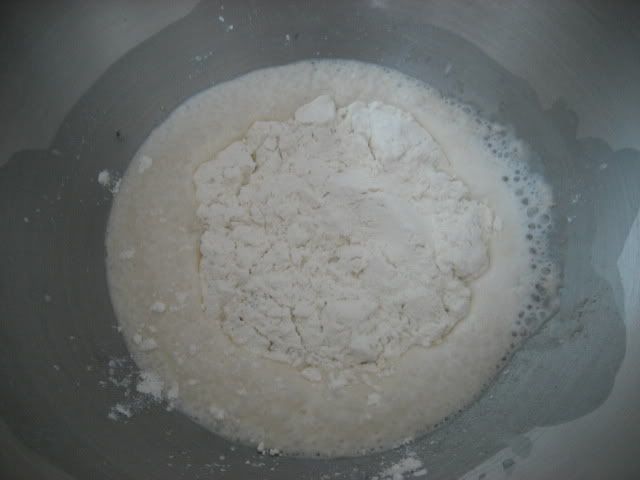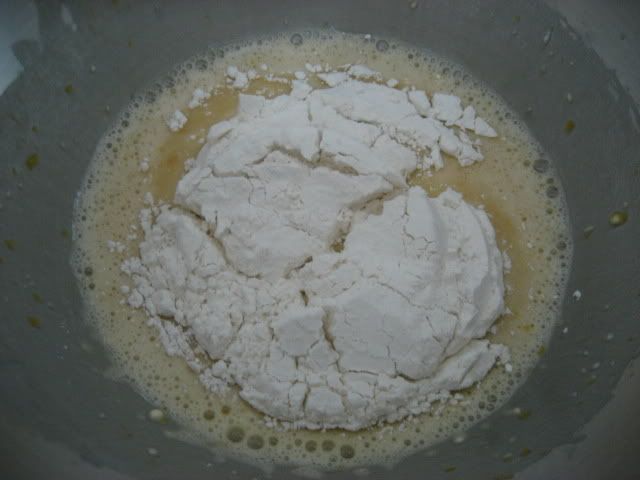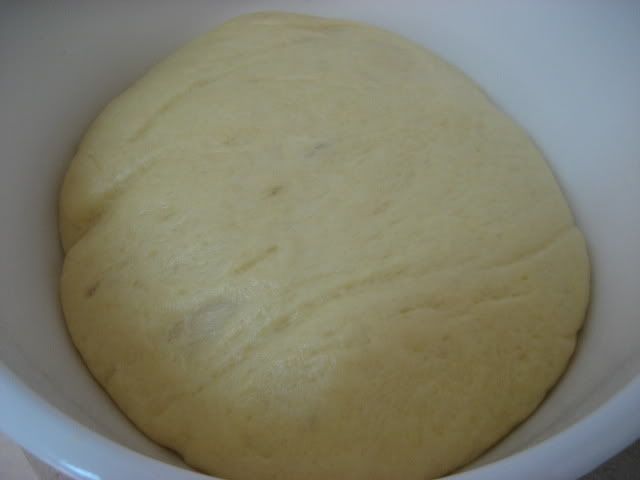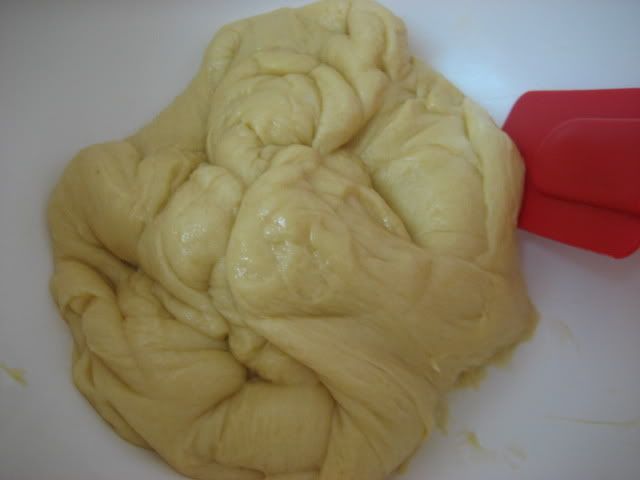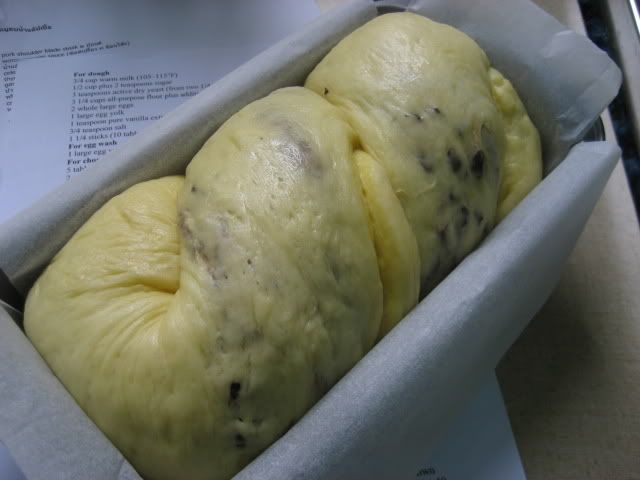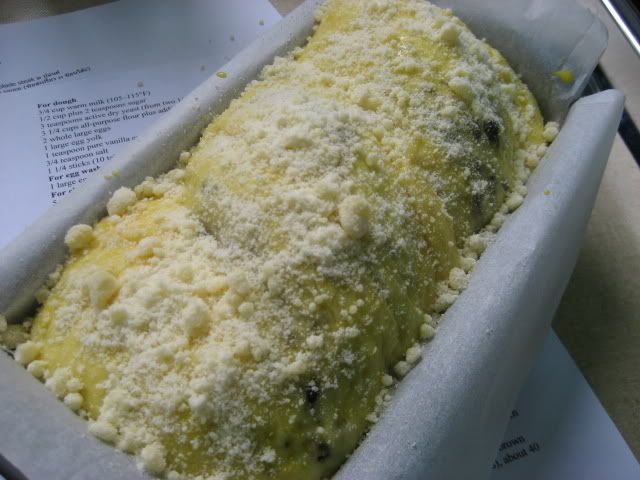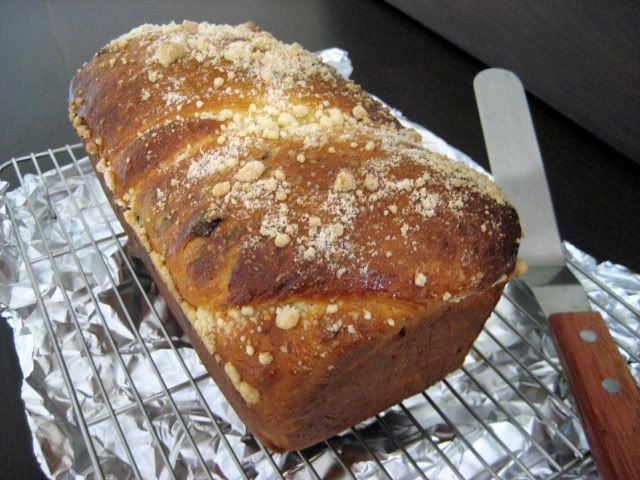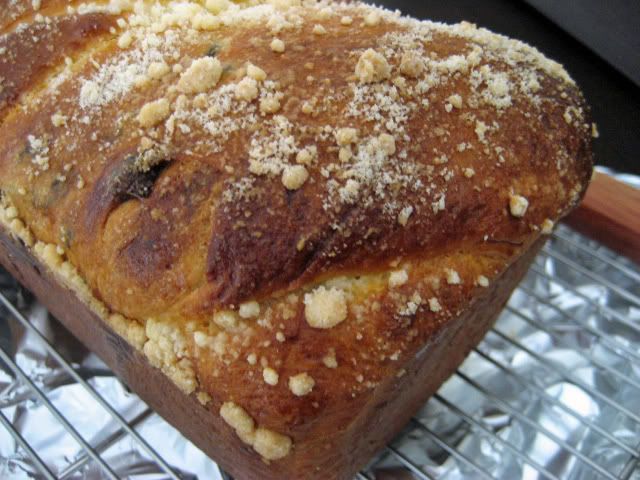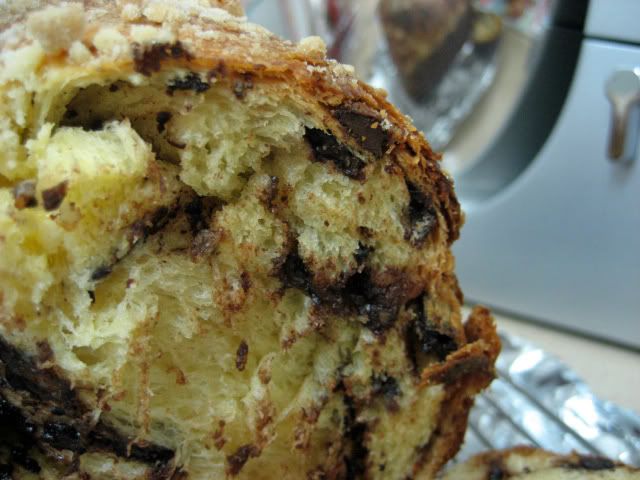 Create Date : 21 มีนาคม 2551
Last Update : 21 มีนาคม 2551 20:00:14 น.
9 comments
Counter : 796 Pageviews.
| | |
| --- | --- |
| โดย: งาขาว วันที่: 21 มีนาคม 2551 เวลา:21:17:05 น. | |
| | |
| --- | --- |
| โดย: wee_nong วันที่: 21 มีนาคม 2551 เวลา:21:17:15 น. | |
| | |
| --- | --- |
| โดย: งาขาว วันที่: 21 มีนาคม 2551 เวลา:21:19:35 น. | |
| | |
| --- | --- |
| โดย: Febie วันที่: 21 มีนาคม 2551 เวลา:22:19:17 น. | |
| | |
| --- | --- |
| โดย: puppadoowab วันที่: 21 มีนาคม 2551 เวลา:22:32:43 น. | |
| | |
| --- | --- |
| โดย: เพียวโกะจัง วันที่: 22 มีนาคม 2551 เวลา:6:56:52 น. | |
| | |
| --- | --- |
| โดย: ก้อย (bake-aholic ) วันที่: 22 มีนาคม 2551 เวลา:23:06:38 น. | |
| | |
| --- | --- |
| | pepsakoy |

This blog is made for fun...do not expect to see anything serious.And if you can't accept the concept,please feel free to go away from my place!