Pineapple Bun (Bo Lo Baau)

Don't let the name fool you ! this bun has nothing to do with pineapple..only the topping that it's resembled!


As far as I've noticed, 99% of bakery shops in HK have this bun on their shelves for sales ,with and without filling. Anyway,the reason why I made is not because of its being well-known..it's just because my daughter likes it !!


I didn't have any problem with the dough..but for topping, since the recipe I've got calls for a shortening ( which is so white in colour) rather than butter and I don't have pale lemon coloring as required ,consequently, my toppings look quite pale( and I couldn't put them longer in the oven,otherwise the based bun would have gone too dark) !


Honestly, It doesn't taste the same as I've had from bakery shops but I'm sure it's good enough cuz my daughter said...''Hmmm your bread's yummy,Mummy ..I like it!!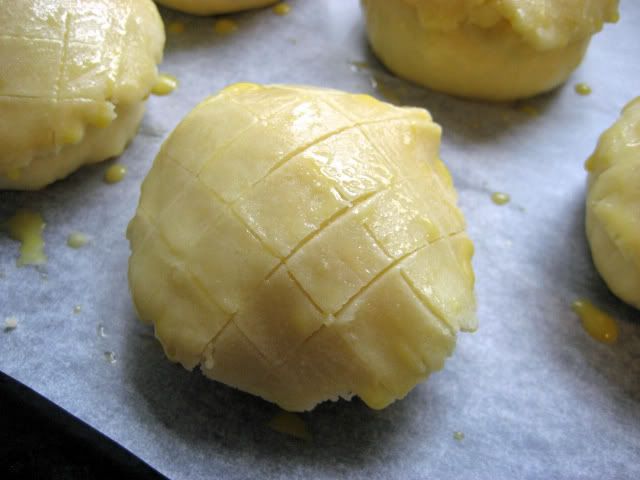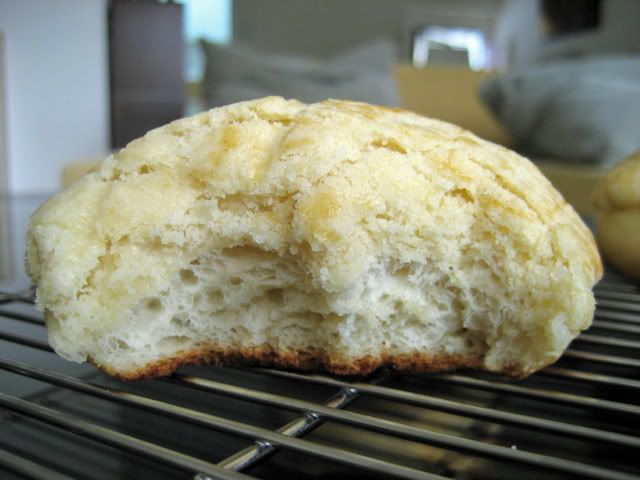 Create Date : 30 เมษายน 2551

10 comments

Last Update : 30 เมษายน 2551 18:42:52 น.
Counter : 1617 Pageviews.