Hot cross buns
A hot cross bun is a type of sweet spiced bun made with currants and leavened with yeast. It has a cross on the top which might be made in a variety of ways: it could be pastry, made from a simple flour and water mixture, cut from rice paper and glazed onto the bun, iced, or simply cut into the bun itself.

In many historically Christian countries, the buns are traditionally eaten on Good Friday, with the cross standing as a symbol of the crucifixion.


The Easter is only almost a month away now....so let's do something about it ...shall we???


Hot cross buns,
Old woman runs,
One a penny,
Two a penny,
Hot cross buns.
Fresh, sweet buns,
Come and buy my buns,
One a penny,
Two a penny,
Fresh, sweet buns.
Nice, light buns,
Buy my currant buns,
Come and try them,
Then you'll buy them,
Nice, light buns
Hot cross buns,
Hot cross buns,
Everybody loves hot cross buns.


Ingredients:

For the first stage of the dough:

100g/4oz strong white bread flour
7g/¼oz sachet easy-blend yeast
1 tsp light muscovado sugar
250ml/9fl oz lukewarm milk

For the dough:

350g/12oz strong white bread flour
½ tsp salt
50g/2oz butter
50g/2oz light muscovado sugar
1 tsp mixed spice
1 tsp ground cinnamon
a pinch of ground nutmeg
200g/8oz luxury mixed dried fruit
1 egg, beaten

For the crossing and glaze:
3 tbsp plain flour
1/2 tbsp caster sugar
2 tbsp water

1 tbsp water
1 tsp milk
1 1/2 tbsp caster sugar



Method:

1. In a large bowl, mix together the flour, yeast and sugar, then slowly beat in the milk to make a smooth batter. Cover with plastic film and leave for about 20 minutes until frothy. This step is known as a "yeast batter" and helps to make the loaf softer and lighter.

2. Make the dough: put the flour and salt in a bowl and rub in the butter. Stir in the mixed spice, sugar and fruit. Add the beaten egg to the batter mixture you made in step 1, then add the flour mixture. Mix with a wooden spoon to form a soft dough.

3. Tip the dough on to a lightly floured surface and knead for 8-10 minutes until it is smooth and no longer sticky, dusting the surface with a little extra flour as needed. Put the dough in a lightly buttered bowl, cover with plastic film and leave in a warm place for 45-60 minutes until risen and doubled in size.

4. Turn out the dough and knead a few times to knock out any air bubbles. Cut the dough into 12-15 equal pieces and shape each one into a round ball. Place the balls in the greased baking tray, then cover with cling film and leave for about 45 minutes until almost doubled in size. Preheat the oven to 200C/400F/Gas 6.

5. Make the crosses: take a small piping bag (or use a greaseproof paper bag). Mix the flour with sugar and water to make a smooth paste. Spoon into the piping bag (if you are using a greaseproof paper bag, snip off one corner to make a hole). Pipe a cross over the top of each ball.

6. Bake in the centre of the oven for 15-20 minutes until golden brown on top. Make the glaze: mix together the water ,milk and caster sugar and brush over the hot loaf. Leave to cool on a wire rack before serving cut into slices and buttered. It is also great toasted for breakfast!!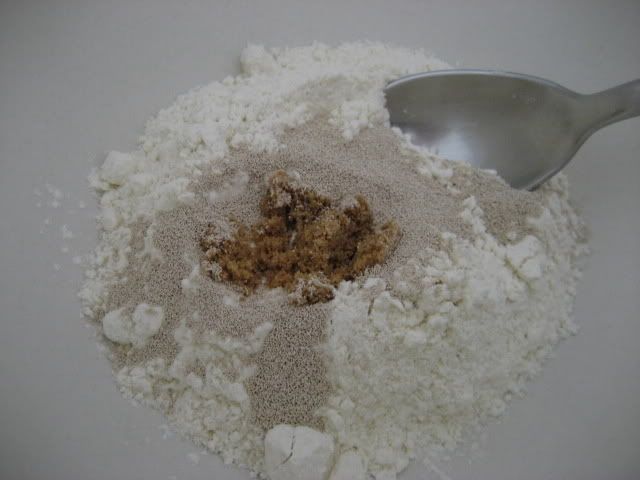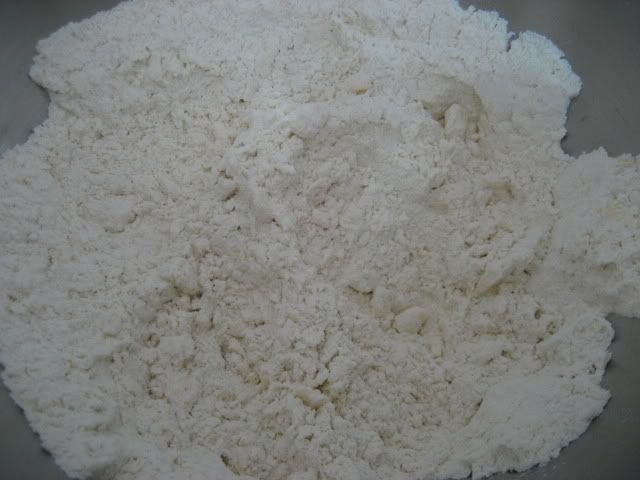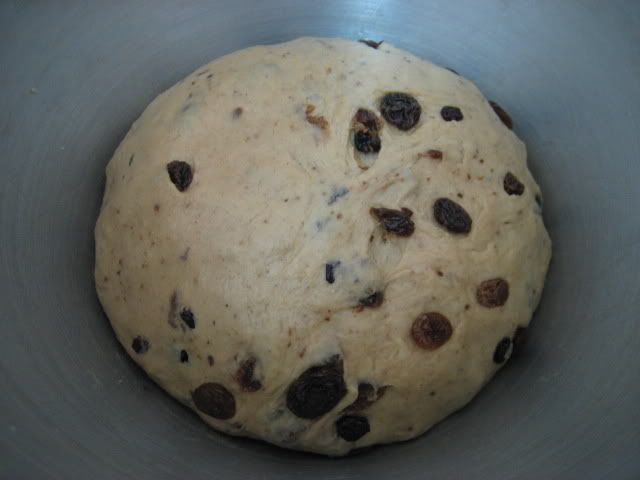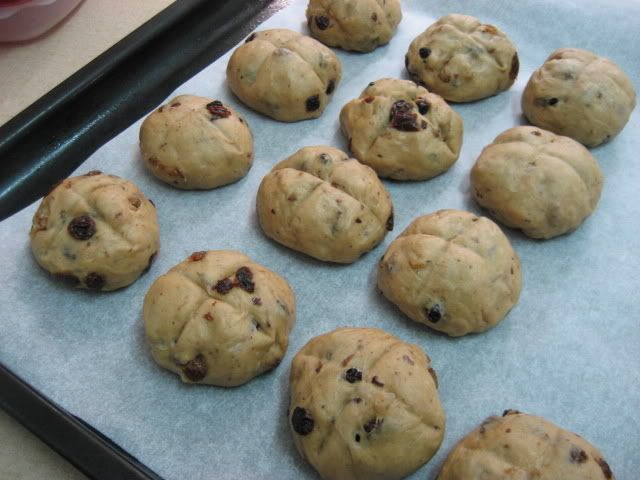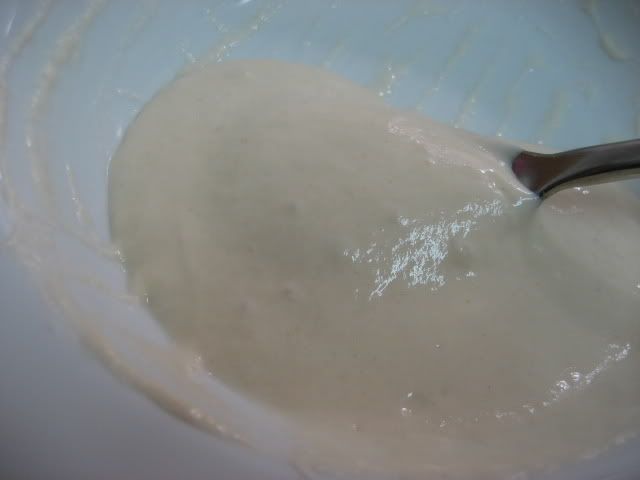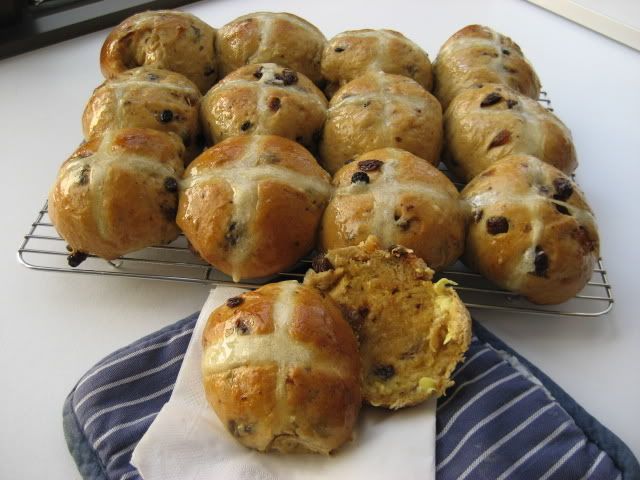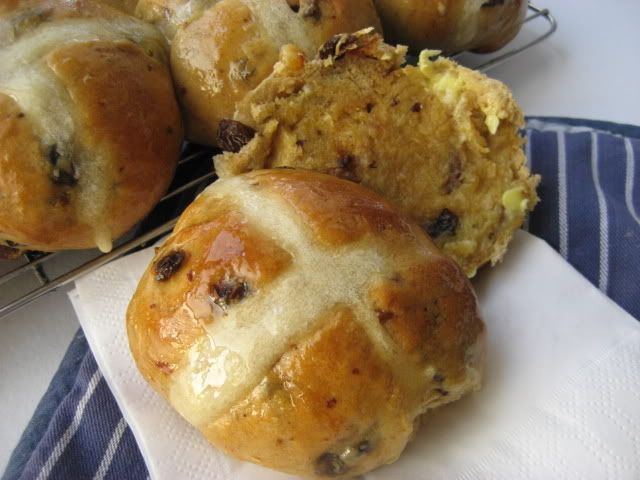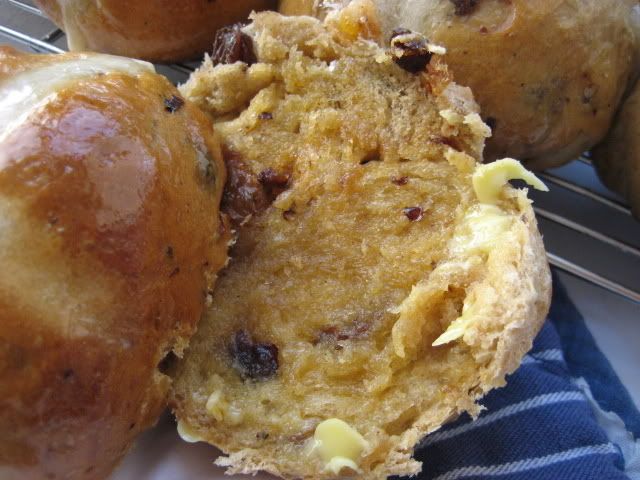 Create Date : 27 กุมภาพันธ์ 2551

16 comments

Last Update : 29 กุมภาพันธ์ 2551 12:20:48 น.
Counter : 774 Pageviews.