1
2
3
4
5
6
7
8
9
10
11
12
13
14
15
16
17
18
19
20
21
22
23
24
25
26
27
28
*มะเขือเทศไส้ชีส ( Cheese Stuffed Tomatoes )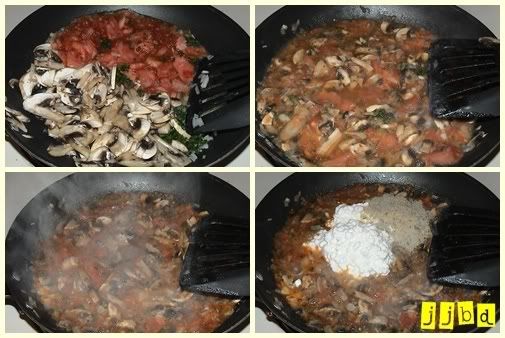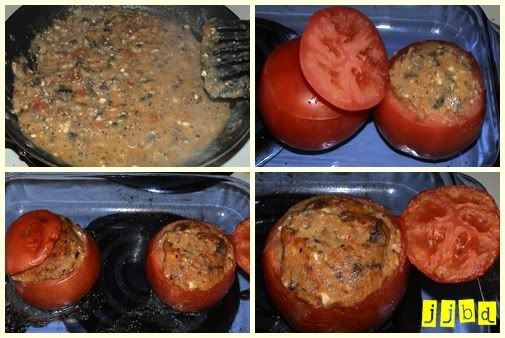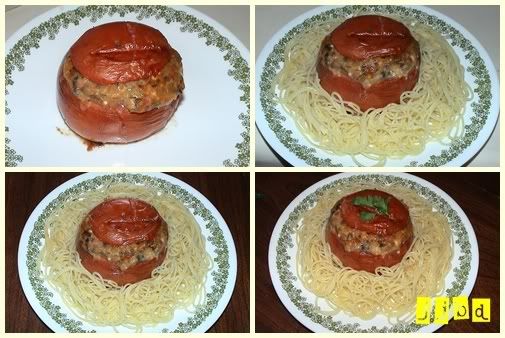 มะเขือเทศอาหารวิเศษเพื่อสุขภาพ มะเขือเทศฝานบางๆ สีแดงอมส้มสดใสน่ากินมักกลายเป็นเครื่องประดับอาหารจานอร่อย หลากหลายรายการ เป็นต้นว่าข้าวผัด ยำต่างๆ ของทอดของว่างต่างๆ โดยที่บางท่านไม่แตะต้องมันเลยสักชิ้น แต่คุณรู้บ้างไหมว่าถ้าคุณรับประทานมะเขือเทศเพียงวันละ 1-2 ลูกเท่านั้น จะให้ประโยชน์ต่อร่างกายของ คุณมากมายมหาศาลเพียงใด ต้านโรคความดันโลหิตสูง บำรุงดวงตา บำรุงสายตา บำบัดอาการปัสสาวะขัด บำรุงเหงือกและฟัน ป้อง กันหลอดเลือดแข็งตัว เยียวยาโรคเลือดออกตามไรฟัน ต้านทานโรคภัยไข้เจ็บ คุ้มกันไม่ให้เป็นหวัดง่าย แก้ท้องผูก บำรุงผิวพรรณ ทั้งหมดที่กล่าวมานี้…ถ้าคุณรับประทานมะเขือเทศเป็นประจำสม่ำเสมอ วันละ 1-2 ลูกทุกวัน สุขภาพของคุณก็จะสดชื่นแข็งแรง และได้ประโยชน์จากสรรพคุณอันแสนวิเศษของมะเขือเทศทั้งหมดนั้นอย่างแน่นอน

มะเขือเทศไส้ชีส ( Cheese Stuffed Tomatoes )

INGREDIENTS
4 large tomatoes
Dash salt
1 pound sliced fresh mushrooms
1/4 cup butter
2 tablespoons all-purpose flour
1 cup half-and-half cream
2 tablespoons soft bread crumbs
3/4 cup minced fresh parsley
2/3 cup shredded Cheddar cheese, divided

DIRECTIONS
Cut tomatoes in half; scoop out and discard pulp, leaving a thin shell. Sprinkle lightly with salt; invert on paper towels to drain for 15 minutes.
In a large skillet, saute mushrooms in butter until most of the liquid has evaporated, about 5 minutes. Sprinkle with flour; stir in cream. Bring to a boil; cook and stir for 2 minutes or until thickened.
Remove from the heat. Stir in the bread crumbs, parsley and 1/3 cup of cheese. Spoon into tomato cups; sprinkle with remaining cheese. Place in a greased 13-in. x 9-in. x 2-in. baking dish. Bake, uncovered, at 400 degrees F for 10 minutes or until cheese is melted.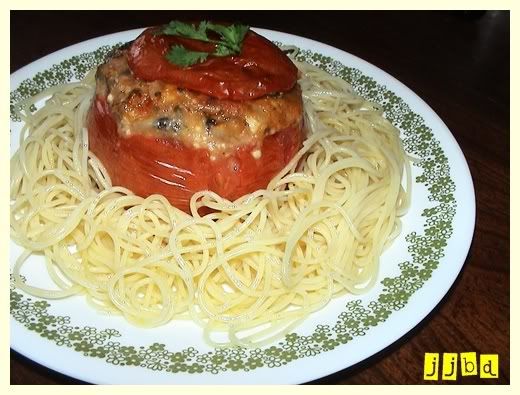 Create Date : 05 กุมภาพันธ์ 2553
Last Update : 5 กุมภาพันธ์ 2553 8:19:50 น.
0 comments
Counter : 6267 Pageviews.
Location :
Lopburi, Udon, Alaska United States

[ดู Profile ทั้งหมด]

ฝากข้อความหลังไมค์
Rss Feed


Smember


ผู้ติดตามบล็อก : 116 คน [?]








)

Whipped Cream Layer Cake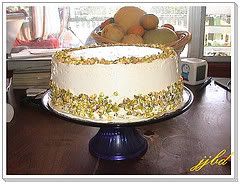 Strawberry Cream Cheese Roll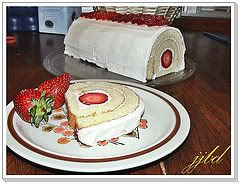 New York CheeseCake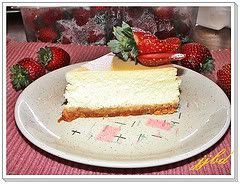 Cheesecake Brownies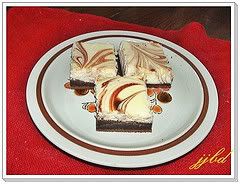 Mini Cheesecake
Blueberry Mousse Cake
Raspberry Cheesecake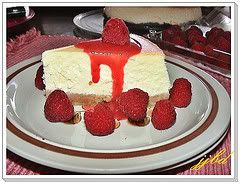 Mango Cheesecake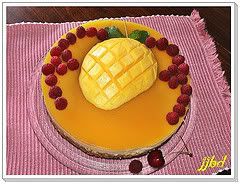 Storwberry white cake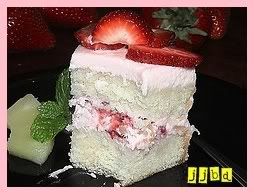 Storwberry swirl cheesecake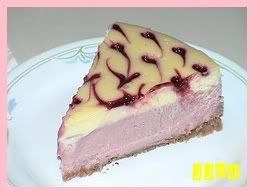 Thai milk tea cake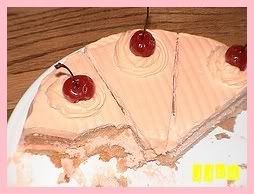 Storwberry cheesecake
Double chocolate mousse cake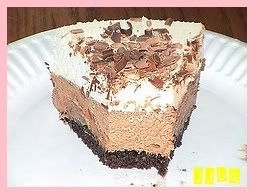 Mini Blueberry Cheesecake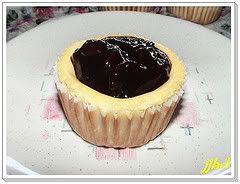 Kiwi storwberry mousse cake
Milk cake
Coconut cake
Storwberry mousse cake
Orange mousse cake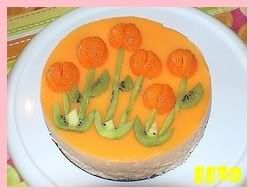 Chocolate banana muffins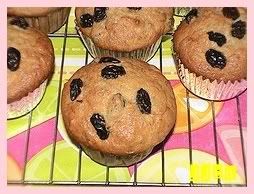 Cajeta Crepes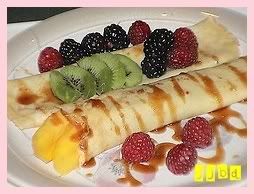 Panancotta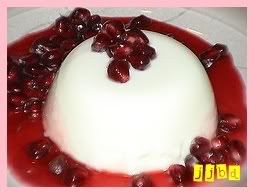 Strawberry omelet
Honey walnut pie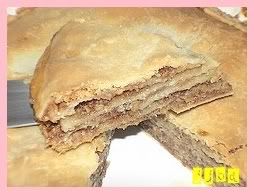 Pineapply coconut pie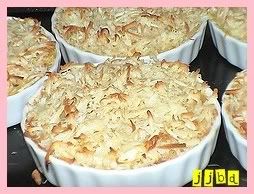 Berry Tart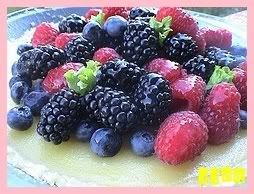 คุกกี้งาไส้แยม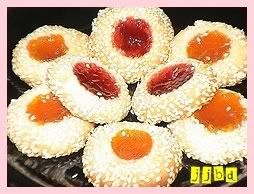 Rugelach
Meltine moments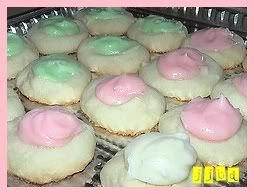 Everyday oatmeal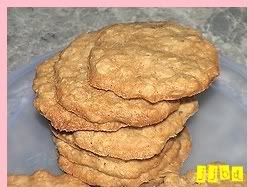 Pineapply bars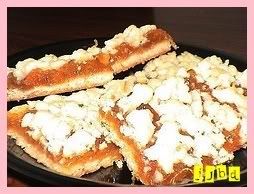 Blueberry Cake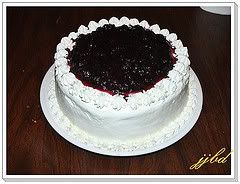 Halloween Cupcake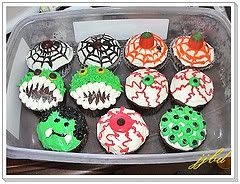 DAIFUKU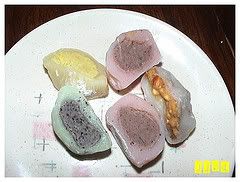 Deep Fried Ice Cream