Mediterranean Fruit Ring
This is the first time I made a bread by using a machine!

Ingredients:

450g strong plain flour
1 tsp ground cinnamon
1/2 tsp ground ginger
1/2 tsp salt
7g sachet fast action dried yeast
50g chopped walnut or almond
75g sultanas ( I used raisins )
50g caster sugar
1/2 zest lemon
6oml olive oil
300ml lukewarm milk
beaten egg ,to glaze


Method:


1. Sift the flour ,cinnamon ,ground ginger ans salt into a mixing bowl. Add the yeast ,nuts ,sultanas ,sugar ,lemon zest ,olive oil and milk to the flour mixture and mix to make a soft dough.


2. Knead on medium speed for about 7 mins until smooth and elastic. Cover the dough with oiled clear film and leave to rise in warm place for 1-11/2 hours until doubled in size.


3. Lightly oil a baking sheet. Knead the dough on minimum speed for 30-60 seconds to knock it back. transfer to a floured surface and divide into 3 equal pieces. Roll each into a rope shape 25 inches long. Lay them side by side. Starting from the centre ,working towards yourself ,plait the pieces together. Turn the dough around and repeat the plaiting process. bring the ends together to form a circle and pinch to seal.


5. Place on the prepared baking sheet ,cover with oiled clear film and leave in a warm place to rise ,for 30-45 mins, until almost doubled in size. preheat the oven to 200c gas6.


6. Brush with beaten egg ,to glaze and bake for 25-30 minutes or until risen and golden. Transfer to a wire rack to cool.Serve sliced.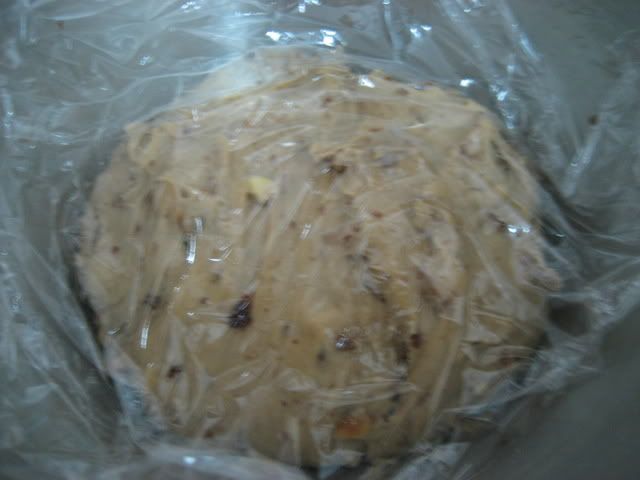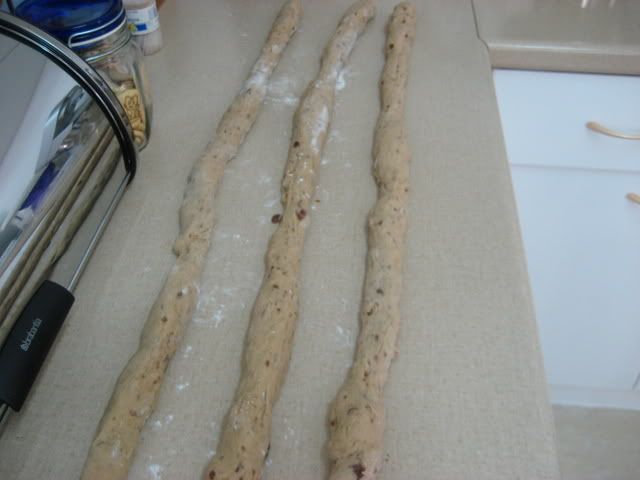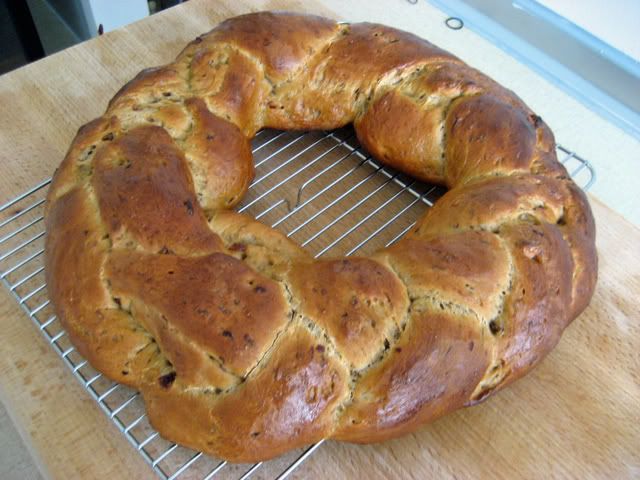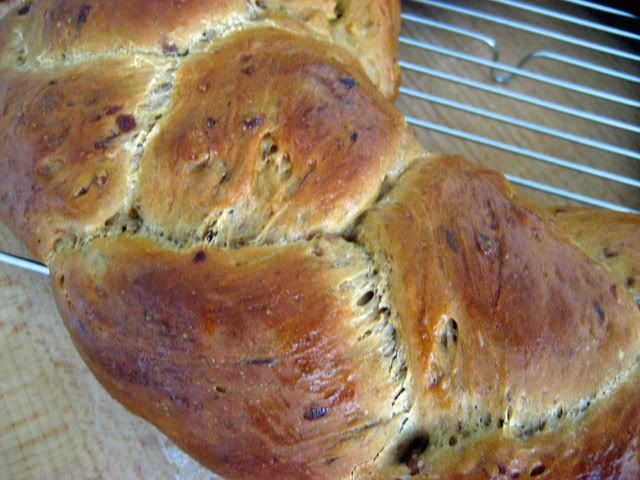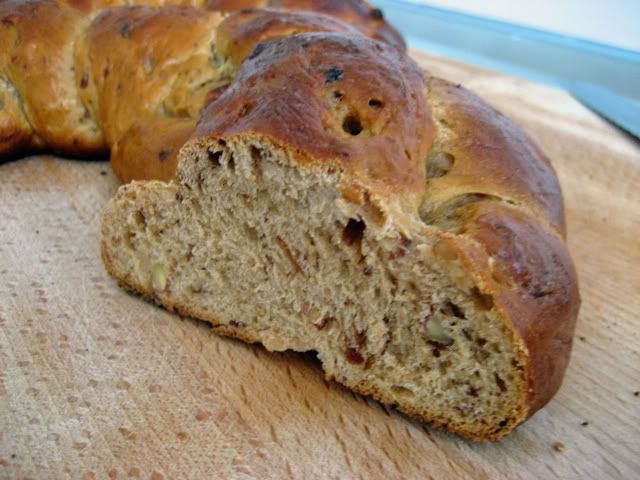 Create Date : 28 กรกฎาคม 2550

8 comments

Last Update : 29 กุมภาพันธ์ 2551 12:11:52 น.
Counter : 835 Pageviews.