H.O.T & Dong Bang Shin Ki 동방신기

If you are into Korean music, you wouldn't not know who are H.O.T(High-five Of Teenagers) & DONG BANG SHIN KI 동방신기. They are both artists from the very famous record company SM Town.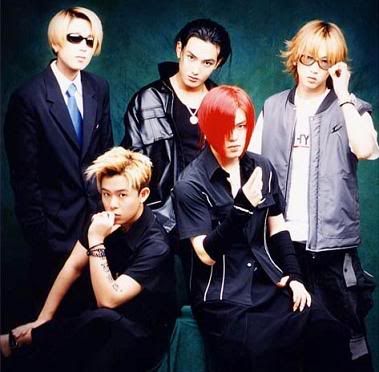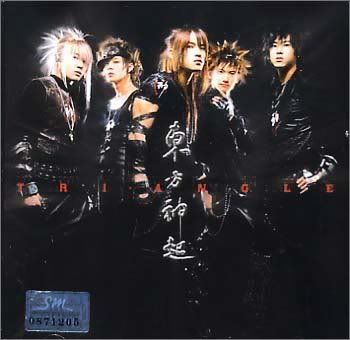 Well~ my favourite is H.O.T, been listening to their songs since they came out. My favourite member is Moon Hee-Jun 문희준. Heeheehee~ some of my friends & family member say he is 'fat guy', but I don't think he is really that 'fat'. It's okay anyway, since I'm the one to like him and not them.



Hohoho~ recently SM Town released another group by the name DONG BANG SHIN KI 동방신기. Both groups share some similiarites such as number of members, group style, music genres, etc...

Went to Youtube last night to search for some stuffs of Yunho from DBSK and stumbled upon a performance by DBSK performing H.O.T's song. Wooohoooo~ so I decided to carry out a search on that performance clip by DBSK & performance clip by the original group - H.O.T.

Have a look & see which one you prefer.

Dong Bang Shin Ki 동방신기 performing H.O.T's IYah w/Woo Hyuk viewing their performance
H.O.T performing IYah
M-Net KM Music Video Awards(seated guests : Shinhwa, H.O.T - Woo Hyuk)
Previous Entry - 19th Apr
Create Date : 20 เมษายน 2549
Last Update : 15 สิงหาคม 2549 1:56:06 น.
11 comments
Counter : 913 Pageviews.
| | |
| --- | --- |
| โดย: โจเซฟิน วันที่: 20 เมษายน 2549 เวลา:12:12:01 น. | |
| | |
| --- | --- |
| โดย: MOMO วันที่: 20 เมษายน 2549 เวลา:14:19:31 น. | |
| | |
| --- | --- |
| โดย: ino IP: 202.172.242.86 วันที่: 20 เมษายน 2549 เวลา:16:15:54 น. | |
| | |
| --- | --- |
| โดย: pp_kard วันที่: 20 เมษายน 2549 เวลา:16:51:57 น. | |
| | |
| --- | --- |
| โดย: ino (yumegokochi ) วันที่: 20 เมษายน 2549 เวลา:21:10:21 น. | |
| | |
| --- | --- |
| โดย: โจเซฟิน วันที่: 21 เมษายน 2549 เวลา:13:01:43 น. | |
| | |
| --- | --- |
| โดย: soulfighter วันที่: 21 เมษายน 2549 เวลา:15:31:03 น. | |
| | |
| --- | --- |
| โดย: ino (yumegokochi ) วันที่: 21 เมษายน 2549 เวลา:21:34:32 น. | |
| | |
| --- | --- |
| โดย: โจเซฟิน วันที่: 22 เมษายน 2549 เวลา:19:43:11 น. | |
| | |
| --- | --- |
| โดย: >^)Pla< IP: 202.133.154.157 วันที่: 24 เมษายน 2549 เวลา:0:32:59 น. | |
| | |
| --- | --- |
| โดย: ino IP: 202.172.242.86 วันที่: 24 เมษายน 2549 เวลา:15:09:08 น. | |
Location :
Taipei Taiwan

[ดู Profile ทั้งหมด]

ฝากข้อความหลังไมค์
Rss Feed


Smember


ผู้ติดตามบล็อก : 1 คน [?]