1
2
3
4
5
6
7
8
9
10
11
12
13
14
15
16
17
18
19
20
21
22
23
24
25
26
27
28
29
30
31
Iljimae 일지매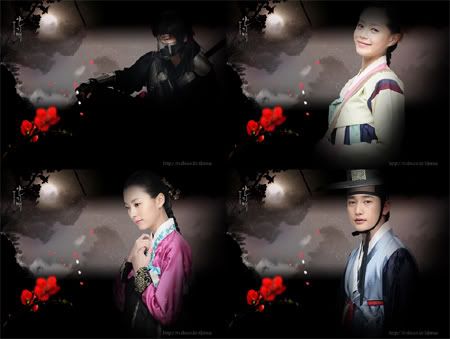 Recently I am crazily chasing after a 20-episodes Korean drama together with many Koreans. This drama is 일지매 (Iljimae) starring Lee Joon Ki 이준기, Lee Young Ah 이영아, Han Hyo Joo 한효주 & Park Si Hu 박시후.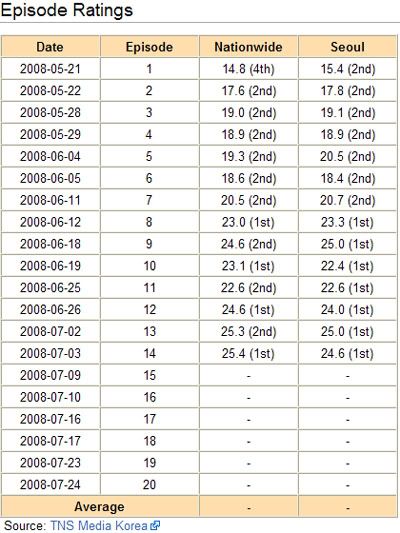 The drama airs every Wednesdays & Thursdays @ 21:55hrs(Korea time) on SBS channel since 21 May 2008. The ratings for this drama has been increasing since it's debut & it's going on strong with ratings increasing in each episodes' telecast. Notable part is that the achieved 25% ratings has already broken the original 23% target ratings that the channel has set for itself, when they debut the show. *applause applause*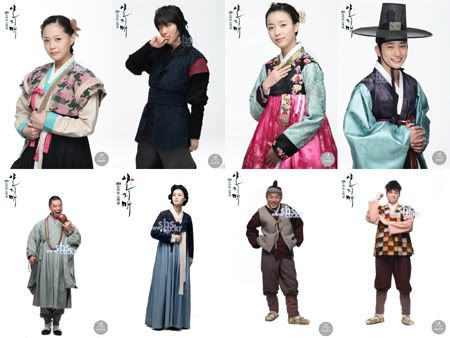 STORYLINE: Set during the Joseon Dynasty, Iljimae acts as a useless gangster in the marketplace by day but at night he is a chivalrous robber who robs corrupt government officials to give to the poor. After each robbery he leaves behind a wooden branch from a plum tree at the site of the robbery to take responsibility for the robbery. Bong Soon is a hilarious girl with good martial art skills and lives as a swindler. She only loves Iljimae and sacrifices her whole life for him. Eun Chan is a doctor's daughter and is good in nature and usually helps miserable people. She meets Iljimae once by chance, and their sweet love story begins. However, her love puts Iljimae in a dangerous situation because an Imperial Guard also loves her.


[credit : SBS 일지매, Iljimae, Drama Wiki, My Daily, Sina Entertainment, 李準基中文繁體論壇]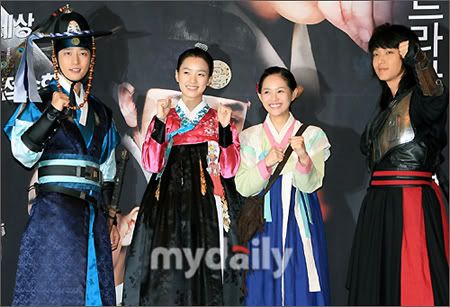 This is the 3rd show from Lee Joon Ki 이준기 that I watched, after his debut in THE KING & THE CLOWN and also, MY GIRL. I think he is still best in period style & cross-dressing. Well~ maybe it's becos of his pair of 'phoenix eyes', very beautiful. *hahaha* Seriously~ I recommend all to watch this drama. C'mon~ it's really good, go give it a try!!

Iljimae 일지매 Preview Trailer 01


Iljimae 일지매 Preview Trailer 02





Previous Entry - 12th June


→ yumegokochi store sale ←







Create Date : 07 กรกฎาคม 2551
Last Update : 7 กรกฎาคม 2551 2:40:35 น.
3 comments
Counter : 2958 Pageviews.
| | |
| --- | --- |
| โดย: ่just jealous IP: 69.180.117.141 วันที่: 7 กรกฎาคม 2551 เวลา:10:11:07 น. | |
| | |
| --- | --- |
| โดย: โจเซฟิน วันที่: 8 กรกฎาคม 2551 เวลา:13:40:26 น. | |
| | |
| --- | --- |
| โดย: Tan IP: 125.25.55.122 วันที่: 9 กรกฎาคม 2551 เวลา:1:20:41 น. | |
Location :
Taipei Taiwan

[ดู Profile ทั้งหมด]

ฝากข้อความหลังไมค์
Rss Feed


Smember


ผู้ติดตามบล็อก : 1 คน [?]