Kangta & Vanness collaboration - SCANDAL
Remember in my previous blog, I talked about MTV Asia Awards 2006? Well~ so did anyone of you managed to watch the show on TV? Hohoho~ I did and I like the stage setup of the event area.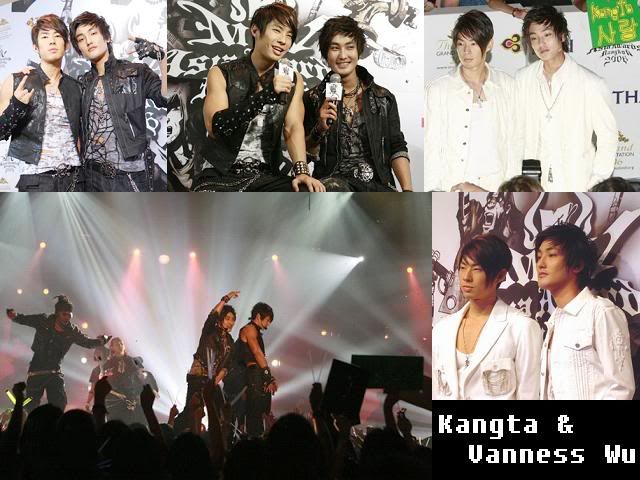 In the show, I like the finale act done by Kanta & Vanness when they debuted the upcoming collaboration work's performance. It's really a very cool song with a upbeat & catchy rhythm, that will get hooked to your mind once you heard it!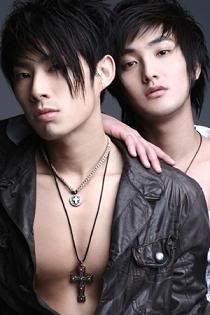 The song name is "Scandal" if I'm not wrong with the information that I got. Today, I finally found the clip available on YouTube.com, so I used the fastest speed that I have and update my blog here to show everyone. *enjoy it*

Kangta & Vanness - Scandal

Note: You'll need to "blast" your speaker volume as the clip's volume is rather soft.




Previous Entry - 7th May







Create Date : 10 พฤษภาคม 2549

6 comments

Last Update : 15 สิงหาคม 2549 0:59:33 น.
Counter : 1090 Pageviews.



| | |
| --- | --- |
| โดย: Xiaoling 11 พฤษภาคม 2549 0:03:59 น. | |



| | |
| --- | --- |
| โดย: โจเซฟิน 11 พฤษภาคม 2549 10:41:56 น. | |



| | |
| --- | --- |
| โดย: Deliver 11 พฤษภาคม 2549 14:00:32 น. | |
Location :
Taipei Taiwan

[ดู Profile ทั้งหมด]

ฝากข้อความหลังไมค์
Rss Feed


Smember


ผู้ติดตามบล็อก : 1 คน [?]