Say Hello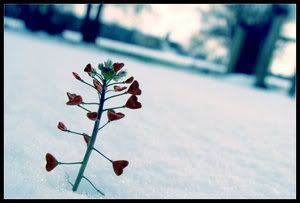 By Rosie Thomas

If I find him
If I just follow
Would he hold me and never let me go
Would he let me borrow his wool winter coat
I don't know, I don't Know

If I see her standing there alone
At the train station, three stops from her home
I have half a mind to say what I'm thinking anyway
But I don't know, I don't know

There's an airplane in the sky
With a banner right behind
"Loneliness is just a crime
look each other in the eye
And say hello-o-o-o-o
and say hello-o-o-o-o"




Create Date : 19 ธันวาคม 2550
Last Update : 10 ตุลาคม 2553 3:14:21 น.
0 comments
Counter : 364 Pageviews.
Location :
Somewhere in Denmark

[ดู Profile ทั้งหมด]

ฝากข้อความหลังไมค์
Rss Feed


Smember


ผู้ติดตามบล็อก : 5 คน [?]








"I am not in this world to live up to other people's expectations, nor do I feel that the world must live up to mine."
- By Fritz Perls

!! คำเตือน !!
"สงวนลิขสิทธิ์ตามพระราชบัญญัติลิขสิทธิ์ พ.ศ. 2539 ห้ามผู้ใดละเมิด ไม่ว่าการลอกเลียน หรือนำส่วนหนึ่งส่วนใดของข้อความหรือรูปภาพที่เป็นผลงานส่วนตัวใน blog แห่งนี้ไปใช้ ทั้งโดยเผยแพร่และเพื่อการอ้างอิง โดยไม่ได้รับอนุญาตเป็นลายลักษณ์อักษรจากเจ้าของบล็อก"


guest(s) on the page