Grill Lobster With Garlic Butter Sauce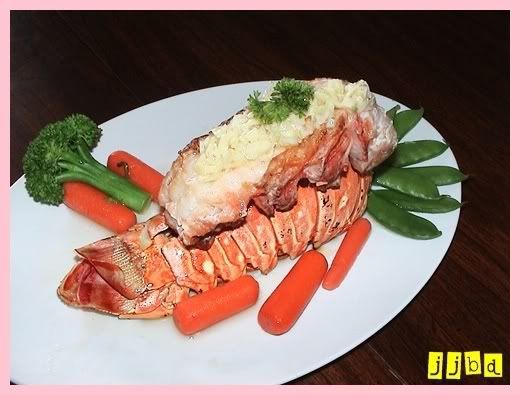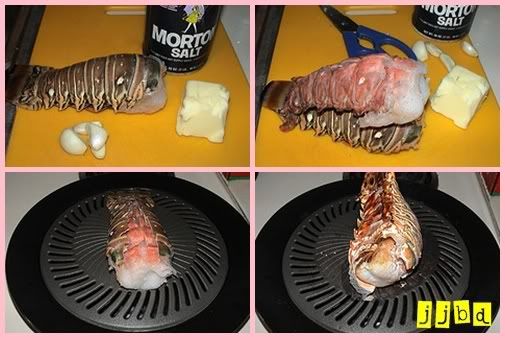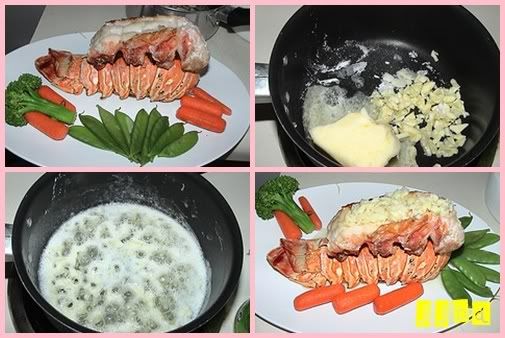 Lobster tails are wonderful when grilled, and very easy to make. Florida, Caribbean or rock lobster tails are the best to grill (they are all the same thing with different names depending on your location), but Maine lobster also works well. Rock lobsters don't have the large, meaty front claws that Maine lobsters do, so there is no waste to grill only the tail.

เครื่องปรุง
ล็อปสเตอร์ 2 ตัว
กระเทียม 1 ช้อนโต๊ะ
เนย 1/2 ถ้วย
เกลือ 1/2 ช้อนชา

วิธีทำแสนงายดาย

1. If you start with live lobsters, you must kill them first by boiling for at least seven minutes. Bring a large pot of salted water to a full rolling boil and submerge lobsters, head first. Let boil, drain and cool before proceeding. Remove the heads and claws. If using Maine lobsters, save the claws for another use.
2. If using frozen lobster tails (my recommendation for its relative ease!), thaw them completely. Many experts recommend par-boiling frozen tails for three minutes before grilling, but that is up to you. I have cooked raw, fresh-from-the-sea rock lobster tails on the grill only hours after they were caught and had no problems.
3. Whichever type you use, place the lobster, shell side down, on a cutting board (on its back).
4. Cut the softer undershell straight up the middle. Kitchen shears are the best tool for this.
5. Cut into the meat partially to butterfly it. Do not cut all the way through.
6. Thread a skewer through the meat to keep it flat on the grill. 7. Otherwise, the lobsters curl just like shrimp do. If the skewers are wooden, soak them in water 30 minutes before threading.
7. Pack seasoned butter into the cut opening. For four 6 ounce tails, use one stick of butter, blended in a food processor with one tablespoon of lemon juice, a pinch of salt, several grinds of fresh pepper, two cloves of garlic and a tablespoon of either fresh flat-leaf parsley, Old Bay Seasoning, Cajun seasoning or fresh dill. A dash or two of hot pepper sauce (Frank's Red Hot or Tabasco) is good for spice lovers.
8. Wrap the tails in aluminum foil.
9. Preheat the grill to medium-high.
10. Grill until the meat is completely opaque and the lobsters are cooked, about 10 minutes. Turn occasionally.
11. Cool five minutes before serving.
12. Alternative preparation: follow steps 1 to 5. Instead of packing the cut with seasoned butter, sprinkle the lobster meat with a little dry seasoning from the list above, or simply salt and pepper.
Grill tails directly over medium heat for 10 minutes, drizzle with melted or clarified butter (with or without lemon, to taste) and let cool as above before serving.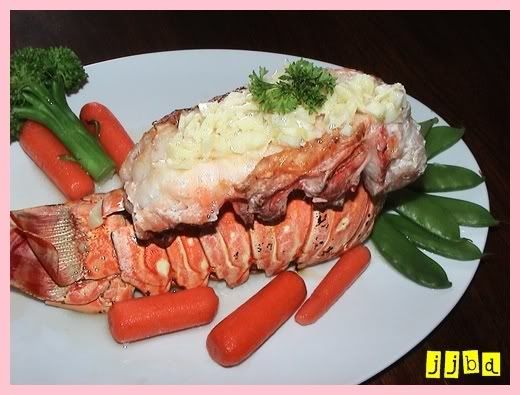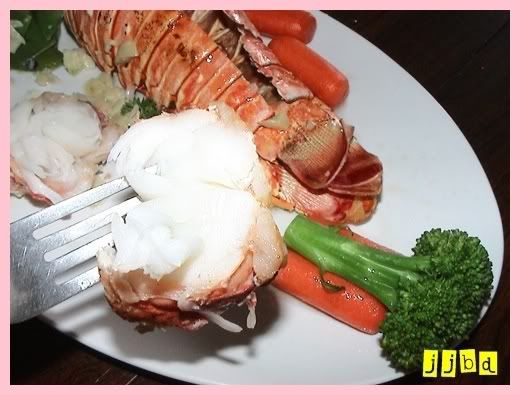 Create Date : 13 กรกฎาคม 2551

6 comments

Last Update : 13 กรกฎาคม 2551 6:38:42 น.
Counter : 1579 Pageviews.