Merry Xmas and Happy New Year!!
In order to create a happy atmosphere during this festive season, I want to add the video that showed Michael's laugh. You know, this man has the best laugh in the world. Whenever I saw him laughed, it always put huge smiles on my face. It is really contagious! <3333
Another video is a song from the Jackson5's christmas album. Young Michael's voice is soooooo cute and beautiful. Such a child prodigy he was!
I also want to add the pictures of Christmas decorations (via MJJLegion) that fans made for Michael and placed them at Holly Terrace and Neverland. It is such a beautiful decorations!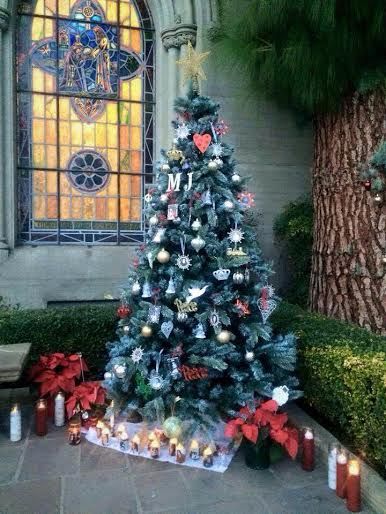 With love and best wishes to all!