Oh I made it! - Coconut Chiffon Cake

Baked a Coconut Chiffon Cake the second time. I think it looked better than the last one.

I have no idea why it turned out better. 

It's a mystery!




Don't know why I have never ever made my cake rise properly. 

I guess it's an oven problem .. heheee .. put the blame on the oven :P

Well, it's ancient after all! -_-'




Fortunately, photography can trick you eyes :P

The pictures of my cake look more beautiful than the reality ;)



Whipped the cream is another issue. Hardly, get it right.Who should I blame then? :P
This time, I whipped the cream till my electric mixer stopped by itself!
What's going on? What had I done wrong? Why did the mixer stop? Death! 
But hey, it was good though. The cream seemed to be perfect for decorating.
It made my decoration much easier and it looked much smoother as well. (In my opinion any way)
Thanks to the mixer to stop beating at the right time. :)
Best of all, the cake was so delicious! Got all the thumbs up from my colleagues.
Pity, it wasn't enough for everybody.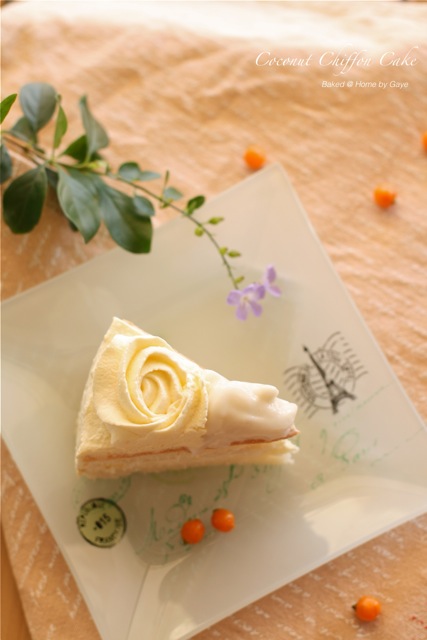 Thanks for the recipe from my lovely friend. 
I could only copy her recipe but never ever copy her ability to make a perfect cake though.:P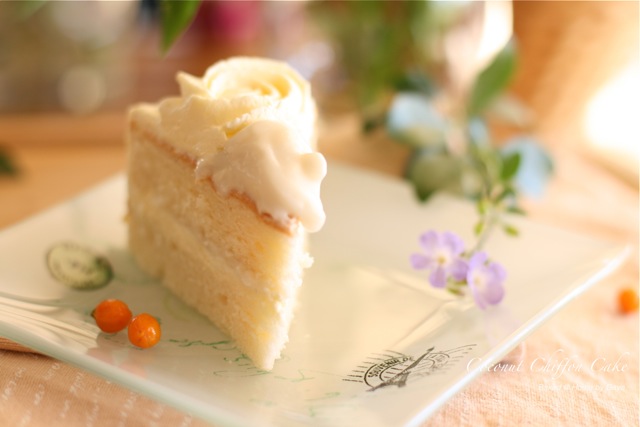 Soft & Moist Chiffon Cake
It's a great delight to bake
With yummy young coconut cream
Never have enough, it seems
---
Canon 400D with EF 100mm f 2.8

and EF 50mm f1.4







Create Date : 23 มิถุนายน 2555
Last Update : 27 มิถุนายน 2555 15:16:04 น.
0 comments
Counter : 1256 Pageviews.