Story of My Macarons
Last week was my first time baking Macarons.
Personally, I don't like sweet stuff, but I couldn't resist the cutie look of this little thing.
I followed Mae Poo's recipe for Lemon curd Macarons.
It seemed pretty easy. 
As I have mentioned that I don't like sweet, so I didn't add any sugar in the lemon curd, 
with the hope that the sourness of the filling would neutralise the sweetness of Macarons.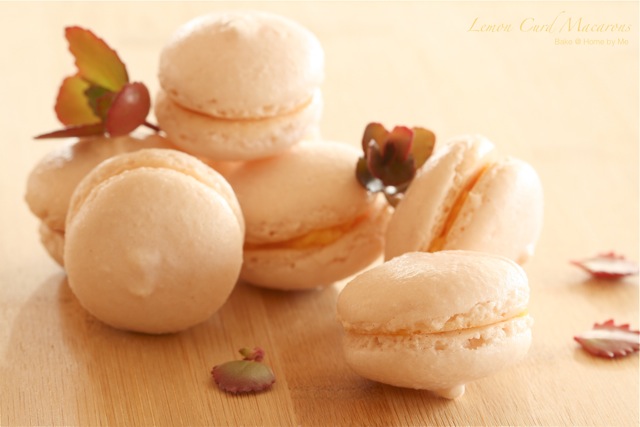 Well .. well .. well..
I had overestimated my ability .. :P
My Macarons didn't turn up quite right. 
I don't know how to explain, but they just didn't look like ..
.. 'Normal Macarons'!
Most of my Macarons were cracked on top, only a few that looked not too bad. 
They were not as pretty as they were supposed to be, but I was quite happy with the result. 
It was my first time anyway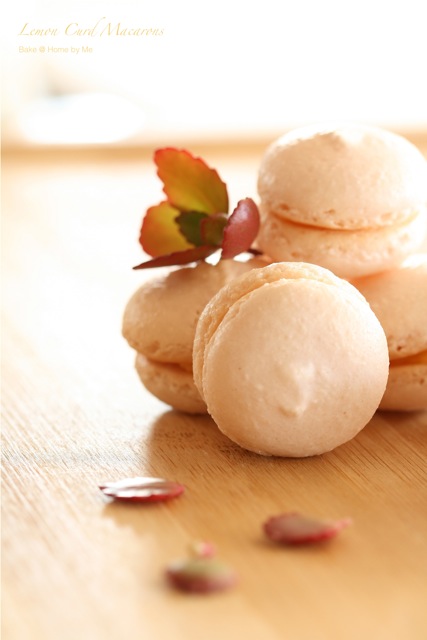 Fortunately, they tasted nice though.
With a cup of tea or coffee
Plus pleasure of its beauty
---
canon 400d with 100mm f2.8 macro
Create Date : 19 มิถุนายน 2555
Last Update : 19 มิถุนายน 2555 19:38:18 น.
0 comments
Counter : 1200 Pageviews.