Drama with Macarons
No..no! I'm not going to bake these little things again! .. EVER!
Ha ha .. that what I said last time, but ..
With lots of encouragement and support from friends, I've decided not to give up (yet) with Macarons.
This time I've got a recipe from K.PangPond's blog.
Green Tea Macorons.. sounds very interesting.
I had planed many days in advance.
Separated egge white from the yolk three days earlier as per the recipe.
Moreover, yesterday was an auspicious day,it seemed.
As the sun was shining. 
No rain, no damp, perfect for Macarons Day ;)
I wasn't sure if I should mix the green tea powder with the egg white, or with the almond meals though.
I decided to put it with the almond meals. Am I right?
I ended up with more batter to be piped than the space on the tray.
As a result, I piped some tiny blobs in between.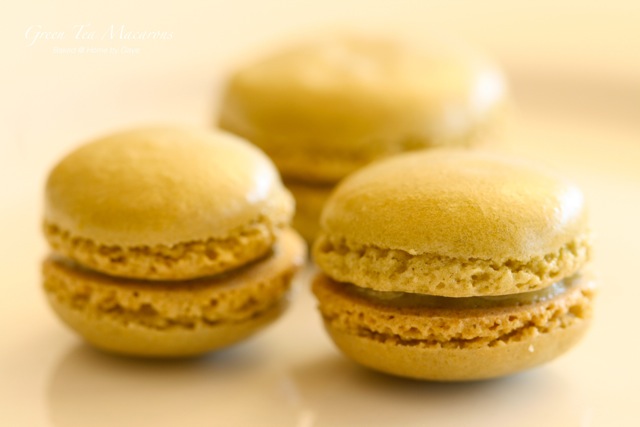 It turned out that the tiny ones looked nearly perfect.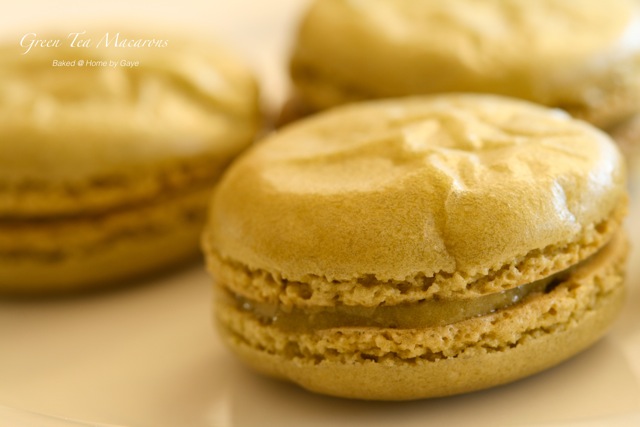 But, the normal size ones looked ugly wrinkled!
I wonder why?!?
Love the taste very much though.
Macarons .. macarons .. hooray!
Perfect as it's a sunny day
In advance, I've been prepared
But the result make me despaired
---
Canon 400D with 50mm f1.4 & 100mm f2.8










Create Date : 02 กรกฎาคม 2555
Last Update : 3 กรกฎาคม 2555 11:03:32 น.
0 comments
Counter : 1419 Pageviews.