Meeting in Houston TX

It have been forever since I updated my last blog.Actually I've been travelling a lot cuz seems like economy is recovering and everyone wanna do business now.

During this time I wont beable to type in Thai cuz my computer is broken T_T so please forgive me for my broken English naka

Me and my hubby we went to Houston to meet up with some client.They are one of the biggest gas and oil company in the US and around the world it's such an honor that they want to do business with us .

On the way there it was so horrible cuz I have to worked from 8 am-5pm and our flight is at 6.45 pm !!!! We got so stress and thought about " How about if we don't make it ?" " What gonna happen if we miss this meeting ?" but luckily we made it yeyeyeyeye

We arrive Houston arond 10pm Goshhhh I was so tired and wanna throw up :(

We didnt book a hotel cuz we were planing to crash our friends place for a night.We got to her house around midnight i was really want to sleep but my friends wanna chat hahaha so we talked until 2 am then I took a shower and went to bed...thx my godness..

We woke up at 7 am get dress drove to downtown.My hubby went in for a meeting so I had to wait out side.I decided to go shopping ( of course,what else I gonna do ? )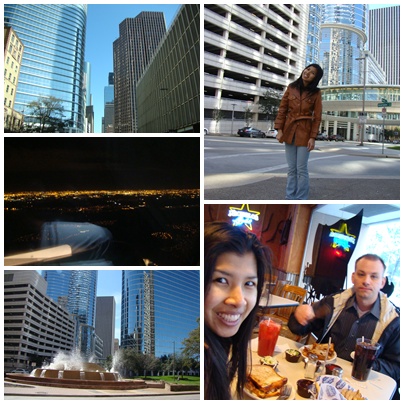 Our flight back to Denver was at 6 PM so we had a little more time to do some sight seeing in Houston.We went to the Galleria mall it is awesome I wish we have have that mall here in Colorado !! There are a lots of brand that I like including ZARA and Gilly Hicks



Once we done shopping we rushed to the airport and have some food.Then back to Denver.

When we got to Denver we drove to the plant in Grand junction ( 4.30 hours drive ) OMG it was heavy snow and a lot of idiot didn't wanna chain up their truck !!!

Finally we got there safely and fall right of to sleep when I laid down in bed .....





Create Date : 24 มีนาคม 2553
Last Update : 25 มีนาคม 2553 22:26:09 น.
0 comments
Counter : 419 Pageviews.