1
2
3
4
5
6
7
8
9
10
11
12
13
14
15
16
17
18
19
20
21
22
23
24
25
26
27
28
29
30
31
My scrap pages part 1
These are some scrapbook pages I finished from last week kha

Happily ever after.

I bought a die cut paper by Basic grey from Archiver's and got some really cute rub-on that give you a defination of different words.

Rub - on is a little bit hard to put on the paper.





Carifest Edmonton Canada

I looked thru all the pictures on my computer and found a picture when I attended Carifest in Edmonton. It was a fun colorful festival.

I used color button that I got from hobby lobby by paperstudio. I also use Martha Stewart glue tape for adhesive it worked awesome !!!!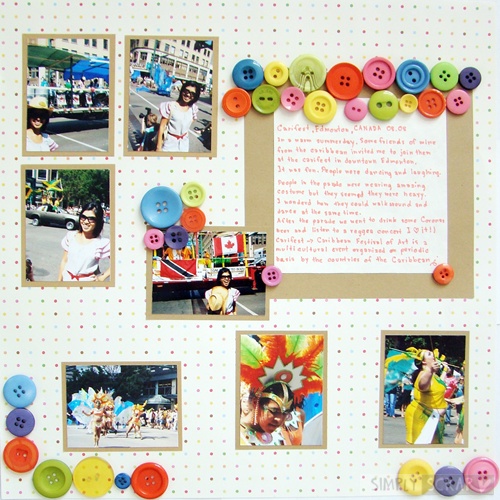 Joe's crab shack

I saw a very cute seafood dimension sticker set from Martha Stewart and it reminded me of the time that Todd and I went to Joe's crab shack so I make a scrap page for that dinner.

I used Bassils card stock in red and pattern paper from Michaels

Write a little journal in a piece of paper that I got from Walmart 1lb for $3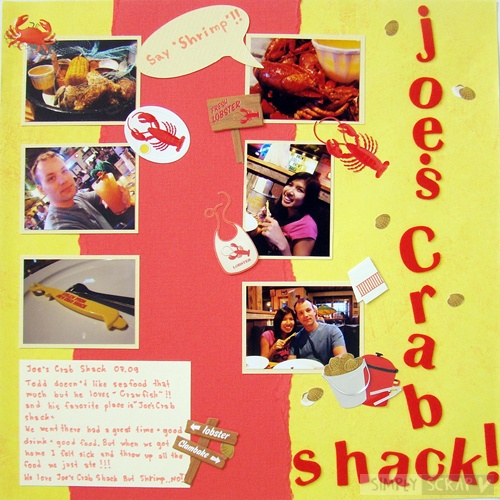 Create Date : 13 พฤษภาคม 2553

0 comments

Last Update : 13 พฤษภาคม 2553 8:05:52 น.
Counter : 456 Pageviews.