My bags in UK
Hello, everyone, just mention to you that my hobby primarily is shopping so today, for killing time whilst I'm finding a job,and each bag has my own memory, I would like to write down for reminding me about all my beloved belongings, I will post my bags that I brought them from Thailand, hope everyone will enjoy it!!!
1.Fendi - I bought it last year in Thailand. Actually I would like to buy another bag of Fendi but it sold out on VIP special sales. The leather is very soft, It matches with my business casual wear, so I always use it on Friday.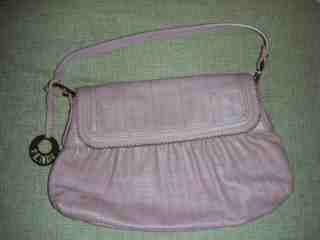 2.Celine – bought at Harrods last year, my husband picked this one for me as he believed that I could use it for the long term and its style is very classic. The price is cheaper than what I bought in Thailand. I went to Gaysorn and ask this style,the approximately cost is 20,000 baht, but I bought here £200 pounds ( 13,200 baht).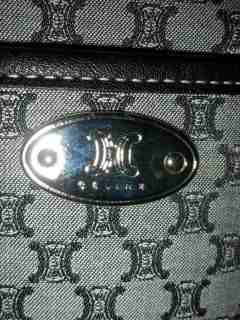 3.Louis Vuitton – Monogram Canvas Lockit Vertical, I bought last year from my aunt, her friend went to France and bought the wrong model and style from what she ordered so she sold it to me, the approximately cost is 28,000 baht. I like this bag very much. It is very practical and useful when I have business trip and overseas meeting as it can keep all my documents, my cardigan and etc..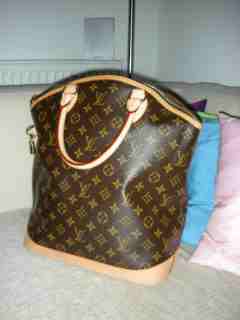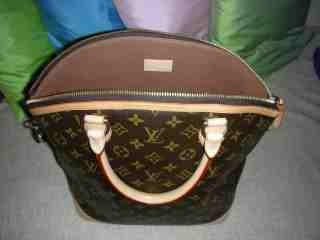 4.Louis Vuitton – Monogram Cavas Saumur, bought at Geneva three years ago, actually I didn't plan to buy this one as I thought it was too big for me and my height is only 155 cm and very slim, but when I carry it, it fit me so, deal!!!! bought it!!! ( Actually mom pay this bag for me, whenever and wherever I have business trip, she will buy me one bag, my mom is my angel)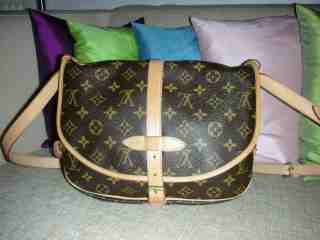 5.Louis Vuitton – Monogram Canvas Speedy 30, bought at Geneva as well, it looks very old now as I use it often. More importantly, when I have no idea which bag should I carry, I always use Speedy 30.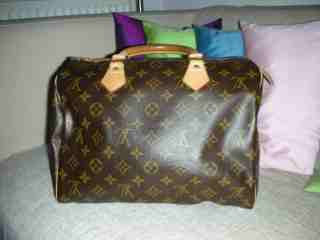 6.Loewe – Amazona, I bought it from my friend, she works in the Airport and can get discount. I love this bag very much, it's worth every penny!!! As my position and brand, I have to wear black suits or dresses for working, it matches !!! and sometimes when we have meeting, this bag is able to contain lot of stuff. The leather is fabulous, look elegant and glamorous every time when I use it.The approximately cost is 40,000 baht after discounted!!!!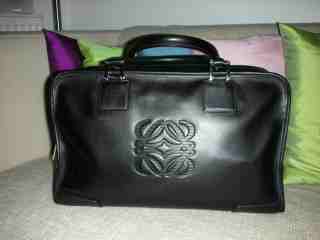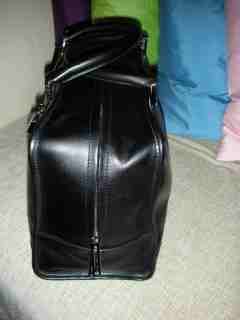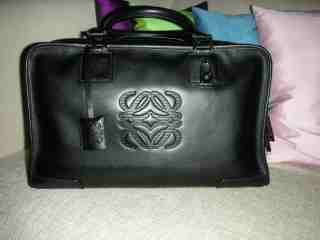 7.Acquascutum bag – bulky bag, very good for picnic, I can put rug, food containers, thermal bottle, books, pillow and ready to picnic at Kew. Actually I didn't know this brand before, but my husband loves this brand as it produced in England only, very good quality product especially overcoat. The approximately cost is12,000 baht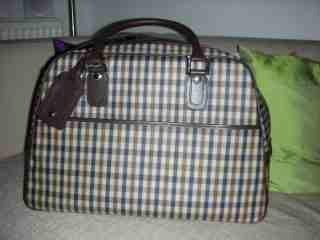 8.Anna Sui – bought at Kinza, Japan, four years ago. Very very cute bag but I rarely use it as I always forget that I have it!!!!! ha ha ha, approximately cost 6,000 baht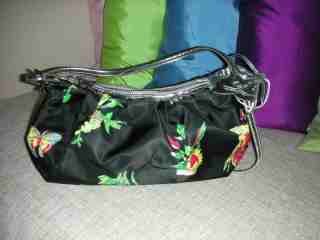 9.Rebecca Taylor, bought at Kinza, Japan as well. Very very sweet but I couldn't find an opportunity to use it. The approximately cost is 4,000 baht


10.Ferragamo – Very lovely clutch, good leather but too small, I always use it when I wear pink dress for wedding. The approximately cost is 9,000 baht.



11.Celine – very good clutch but it's too small, it is able to contain only little wallet and mobile. Rarely use it... The approximately cost is 8,000 baht.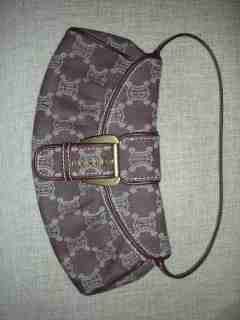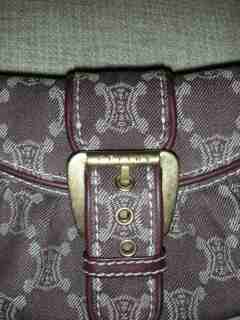 12.Coach – The first and only Coach bag that I have, it's pretty.When I was studying in the USA, I never bought it as it looked passe. But Coach have been changed its image and strategy wisely and abruptly since 6-7 years ago, Coach now can change to untraditional and futuristic way. For my bag, the golden brown with the pink adjustable shoulder strap, it looks gorgeous... The approximately cost is 15,000 baht.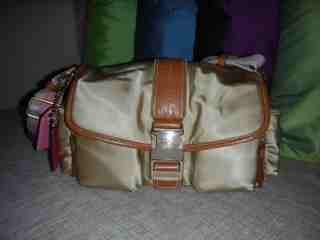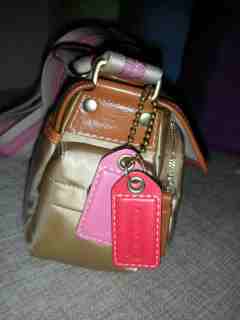 13.Celine – Pochette belt, sorry never use it, still new, I bought with clutch. The approximately cost is 8,000 baht.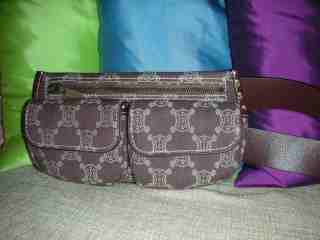 14.Prada – my lovely sister bought this one twelve years ago at Isetan in Thailand, she gave it to me. What I believe, it's contemporary bag, it doesn't look out of date at all whenever I use it.. I will keep it like antique products. Approximately cost is 16,000 baht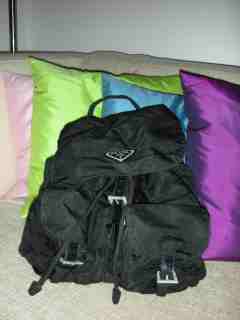 15.Prada – my own bag, bought fifteen years ago, ha ha, all of you know my age now. Didn't use it anymore, I am still surprised why I bring it to uk instead of keeping at Bangkok. The approximately cost is 12,000 baht.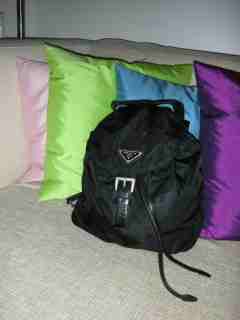 16.Anya Hindmarch clutch – bought two years ago in the UK. The definition of this bags- chic, stylish, qood quality!!!!! The approximately cost is 12,000 baht.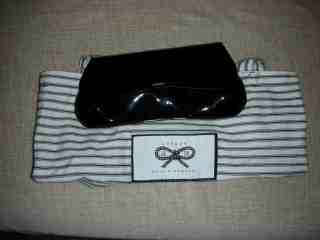 17.1.Flowery little bag – bought at Vietnam, very very lovely, very outstanding bag and very very cheap. The approximately cost is 2000 baht.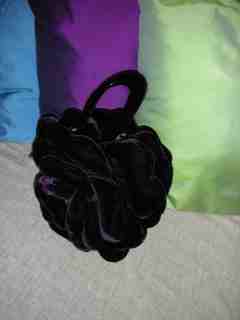 18.Japanese bag – bought in the Japanese temple at Tokyo. Lovely and nice but no chance to use it.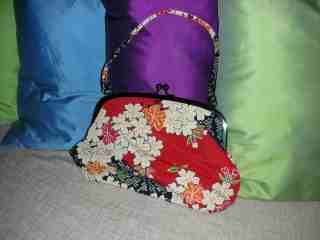 19. Last but not least, Longchamp – very very practical for using it at overseas, especially in the tube. Sometimes it became my eco bag- contain all my supermarket stuff.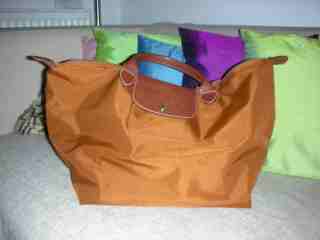 Hope everyone enjoys my bags, I will review more when I go back to Thailand and bring it here.





Create Date : 02 กรกฎาคม 2551

9 comments

Last Update : 3 กรกฎาคม 2551 2:25:15 น.
Counter : 753 Pageviews.