Thai Cooking Lesson

Thai Cooking classes




Hello , My name is O. I recently came here from my home Thailand. Here in the US, everyone seems to love in Thai food, but doesn't really know How to cook real, authentic Thai-food . I would like to help you cook wonderful Thai meals at home that you can really do in your own kitchen.





For 5 years I was a Thai culinary instructor in the city of Chiang Mai.I taught people from all over the world how to cook Thai food .It doesn't matter who they are. They can be a chef or can be even a person who doesn't know how to cook well, but they love Thai food. Everyone can learn because Thai food is so easy to cook. When they were in my class we had a lot of fun and enjoyed ourselves. After my class they cook for their friends and family. Everyone enjoyed the incredible Thai meal even though the cook was not Thai. When my students are happy I'm happy too That is my mission




Now I am bringing my craft to Charleston. I offer in home hands-on instruction in the art of preparing Thai food, and I available to teach my classes in kitchens of interested individuals. Depending on the items the student selects, the class costs between 30 - 50 $ per/person including recipe book and Thai sweet tea or Herbal drinks. classes are about 3-5 Hrs. long , depending on the size of the kitchen.





---------------------------------------------------------------------

--


Appetizers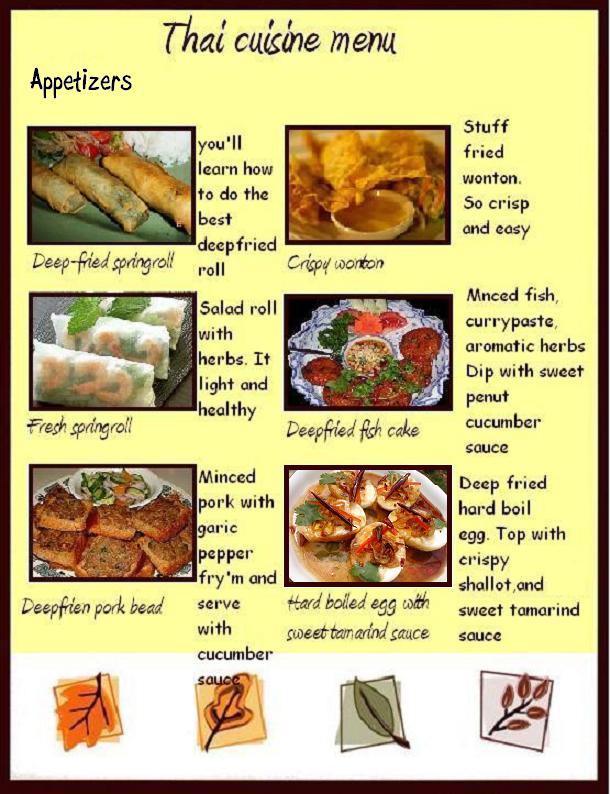 Soups
Salads
Curries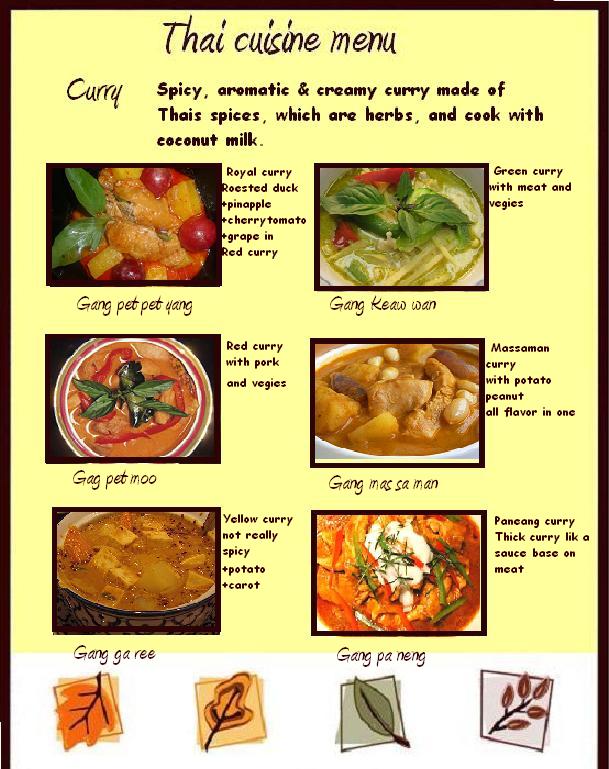 Stir- fried
Noodles & Rice
Desserts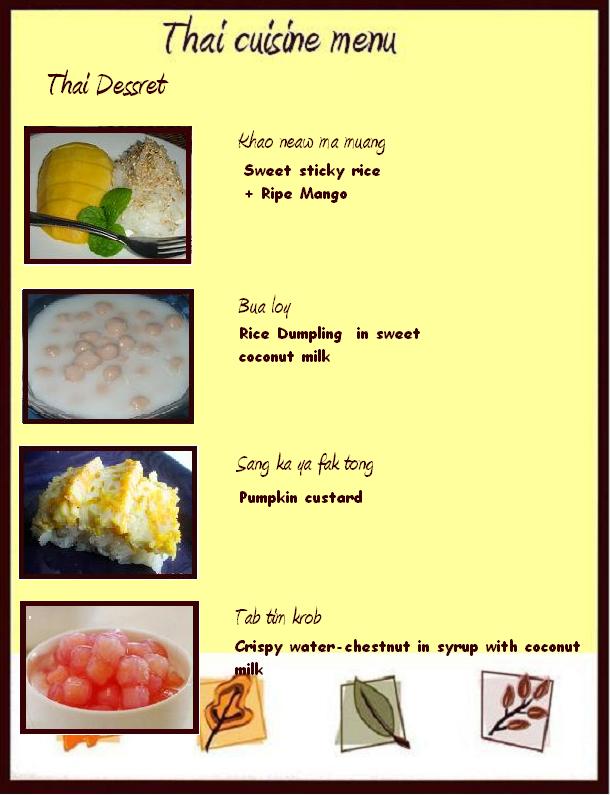 The cooking classes is available for anyone who has kitchen in Mt. Pleasant or near by.
Contact your Thai cooking instructor by E-mail : spicy99chilly@hotmail.com By
843-2162921
The school address : your or your friend's kitchen
Please call me or e-mail me for more informations
Create Date : 22 เมษายน 2552
Last Update : 24 เมษายน 2552 9:01:24 น.
Counter : 87 Pageviews.