[DUC] 2 Look ใน 1 วัน
So... in the morning, I had to dress formal (ish) to be ready to appear on TV program, as a translator for Japanese artist, Kyary Pamyu Pamyu. But that evening I had to go to the venue to make sure the setting and everything's done; therefore, I should ditch my suit and put on something comfy... hence the hoodie look.
คือ... ตอนเช้า Aki ต้องแต่งตัวดูเป็นทางการ (นิดหน่อย) เพื่อเป็นล่ามให้ศิลปินญี่ปุ่น Kyary Pamyu Pamyuในรายการทีวีอะคะ แต่เย็นวันนั้นก็ต้องไปสถานที่จัดงานเพื่อดูความเรียบร้อย Akiเลยทิ้งสูทและเปลี่ยนเป็น Hoodie ... สบายกว่าเยอะ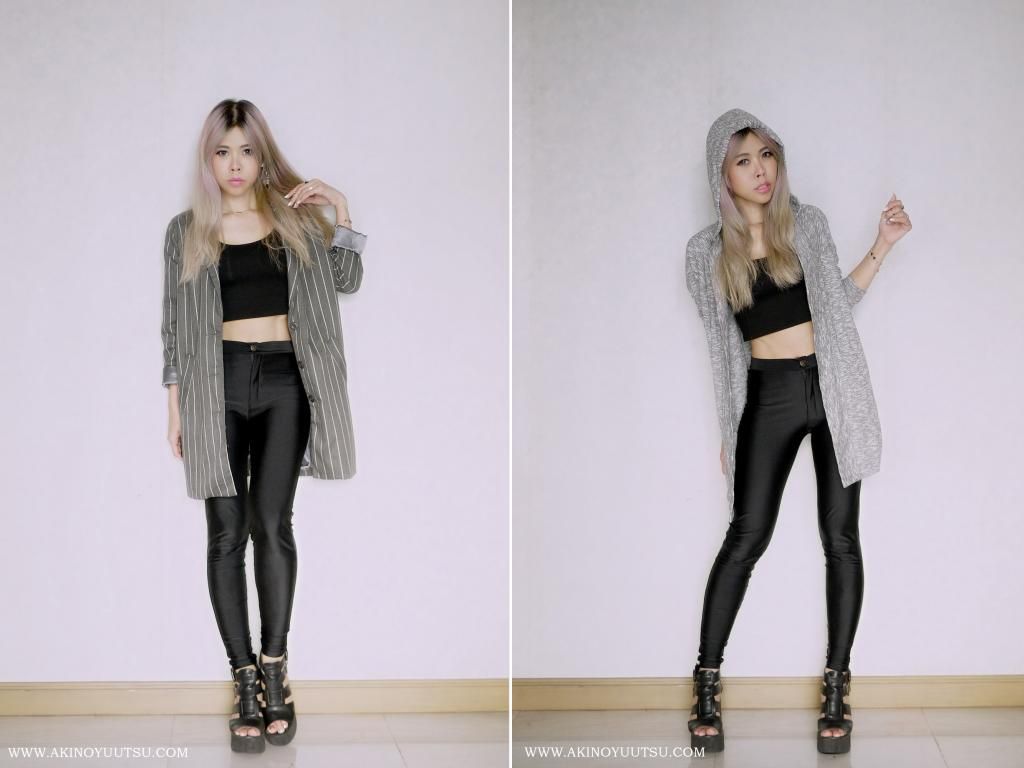 Create Date : 01 ธันวาคม 2557
Last Update : 1 ธันวาคม 2557 22:51:28 น.
0 comments
Counter : 789 Pageviews.
Location :
กรุงเทพ Thailand

[Profile ทั้งหมด]

ฝากข้อความหลังไมค์
Rss Feed


Smember


ผู้ติดตามบล็อก : 11 คน [?]







About Me:
My Name is Aki.
I'm half Japanese and Thai. Currently living in Thailand. I blog about fashion mostly, also beauty and anything fun. I love fashion, drawing, singing, swimming, eating, shopping, cycling, writing songs, blah blah blah...many more. I'm a God fearing person.

アキです。
日本人とタイ人のハーフです。今はタイでバンドやってます。最近はカナリマジメにブログ書いてます。書くことはファッションやオシャレのコト。あとはコスメやトレンディーな事も書きます。趣味は絵を描くこと、歌うこと、泳ぐこと、食べること、ショッピングすること、サイクリング、歌詞を書くこと、あといっぱいあるな。そして神を信じています。

อากิค่ะ
เป็นลูกครึ่งไทยญี่ปุ่น
เขียนบล็อกเกี่ยวกับแฟชั่น เครื่องสำอาง และสอื่นๆ เกี่ยวกับเทรนด์
ชอบวาดรูป ร้องเพลง ว่ายน้ำ กิน ช้อปปิ้ง การขี่จักรยาน เขียนเพลง และอิกมากมาย
เป็นคนเชื่อในพระเจ้า
(กำลังพยายามหัดเขียนภาษาไทยอยู่
ถ้าเขียนผิดก็บอกด้วยนะ)

Akino Nariko Yamaguchi

Create Your Badge