Cats?...WHY?
I love animals, dog, cat, bird, fish, snake, tiger, panda.... any kind! But why do I keep cats? Actually, I has experiences with dogs, fishes and birds but never (ever) thought about keeping any cat.

My (and my cats') love story began when I was in university and had to go to Wat Pho for homework (kind of). I got there with my sister and younger brother.... while we were walking around... we reached the giant Pho (the Bodhi Tree) and found 2 kittens.



Without any word came out from us.... we decided to take them home!!! I put them in my back-pack and run away.... (no idea why I had to run! no one would catch me from taking some cat)

When we were home... mommy ordered us to take them back. Surely we didn't do.

Nowaday, Mommy.... who has ever asked us to take them bact to the temple is the one who named them, she is only one who buy them special foods and say to us "Don't eat it, it for the cats!!!"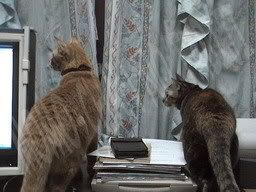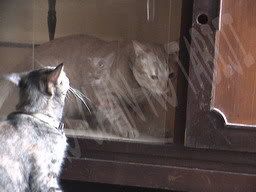 I have been away far from home for over 2 years, every time I call home, mom'll tell me about them : how they're doing, what they like to eat now, what their feedback about my present --- they seem to like the new collar I sent them very much and.....

I do miss them so much, really wanna pat their belly

Create Date : 28 มกราคม 2551
Last Update : 20 พฤศจิกายน 2552 9:25:07 น.
Counter : 111 Pageviews.
Fug-Thong (Pumpkin)
Fug-Thong is a male indoors cat who love eatting and sleeping in my bed. He has his private time on afternoon and late night, the others.... he loves to stay with us, asks for hugs and kisses. His favorite dish is steamed mackerels, Essence of chicken and canned spicy cockle.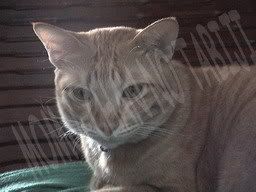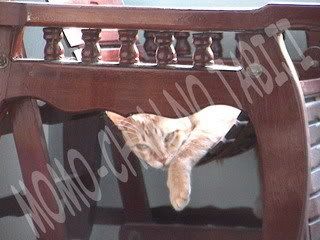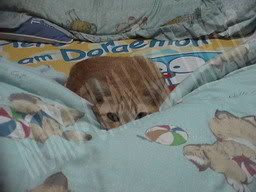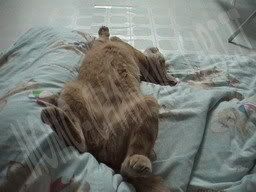 Create Date : 28 มกราคม 2551
Last Update : 29 มกราคม 2551 8:32:48 น.
Counter : 129 Pageviews.
Tang-thai (Cantaloup)
Tang-thai is a female indoors cat. Even She has her own world always, but she loves greeting and touching. She seldom comes in my room to survey and take a nap. Her favorite dish is steamed mackerel and Essence of chicken. She doesn't like any dish that is spicy, too sweet or salt.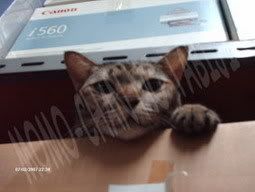 Create Date : 28 มกราคม 2551
Last Update : 29 มกราคม 2551 8:33:36 น.
Counter : 155 Pageviews.
Location :
NJ, United States

[Profile ทั้งหมด]

ฝากข้อความหลังไมค์
Rss Feed

ผู้ติดตามบล็อก : 1 คน [?]







Hi! All lovely stray sheeps who come into Momo's world. If you hope to get something good or so useful I can't guarantee since here's my own wonder world where I put all things I figure out and think they're good for myself...so SORRY but Enjoy with my non-sense stuffs, the poor sheeps(*v*)//