ตัวอย่าง Professional Line Cleanser
- C-ESTA® Cleansing Gel (size 6 oz, $60)
Suitable for All Skin Types, also removes eye makeup.

C-ESTA Cleansing Gel produces a luxurious lather (foam) that is suitable for any skin type, from oily to dry or extremely sensitive. C-ESTA Cleansing Gel also encourages a noticeably softer, smoother more refined skin texture. Also removes eye makeup.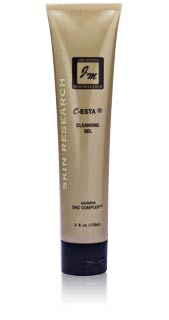 Create Date : 25 สิงหาคม 2550
Last Update : 25 สิงหาคม 2550 1:50:41 น.
Counter : 220 Pageviews.
ตัวอย่าง Professional Line Cleanser
- Bioglycolic® Oily Skin Cleansing Gel by Jan Marini (size: 8 oz, $45)
สําหรับผู้ที่มีผิวมันมาก และ มีสิว บ่อยๆ

Bioglycolic Oily Skin Cleansing Gel is a deep pore cleansing agent that provides extra benefits for extremely oily/problem-prone skin.
Specially developed for oilier skins, this gel-based formula lathers well and leaves skin feeling super clean and soft. With continued use, you will notice that your skin appears less oily with a smoother more refined texture.
It's recommended to use alternately with other cleanser that has no BHA or AHA in it's ingredients to avoid drying the skin. for example, you may use Bioclycolic Oily Skin Cleansing Gel on every Monday, Wednesday, Friday, and the rest of the days using C-ESTA® Cleansing Gel

Active Ingredient:
Glycolic Acid (the smallest molecule of AHA; Alpha Hydroxy Acids)- improve the skin's appearance and texture. It may reduce wrinkles, acne scarring, hyperpigmentation and improve many other skin conditions. Dissolves dead skin layer to promote a healthier, smoother, brighter-looking skin.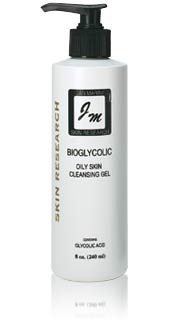 Create Date : 25 สิงหาคม 2550
Last Update : 25 สิงหาคม 2550 1:50:17 น.
Counter : 228 Pageviews.
ตัวอย่าง Professional Line Cleanser
- Citrus Herbal Cleanser by Epicuren (Size: 2.0 oz, $27 or 4.0 oz $45)
A foaming cleanser with fresh natural citrus oils, best for normal, combination, or sensitive skin.

Active Ingredients
Apricots – antioxidant, moisturizer, revitalize and hydrate.
Walnut – exfoliant. Remove dead skin cells naturally and gently.
Cucumber extract – revitalizes, tones and shrinks skin pores while purifying the skin.


Create Date : 25 สิงหาคม 2550
Last Update : 25 สิงหาคม 2550 1:49:46 น.
Counter : 191 Pageviews.
ตัวอย่าง Professional Line Cleanser
- Stone Crop gel wash by Eminence 4.2oz ($46):
Suitable for all skin type including sensitive skin. It's free from Sodium Lauryl Sulphate (detergent) so it will not irritate the skin. It will leave your skin clean, soft, hydrate, smooth, bright, and clear of complexion.

Active Ingredients:
Stone Crop juice and Pulp - lightens, heals, hydrates
Soap Base (free of Sodium Lauryl Sulphate; detergent) - cleanse and soften
Shea Butter – antiseptic, calming, and restorative agent

Fact about Sodium Lauryl Sulphate:
Sodium laureth sulfate, or sodium lauryl ether sulfate (SLES), is a detergent and surfactant found in many personal care products (soaps, shampoos, toothpaste etc.). It is an inexpensive and very effective foamer. Some evidence and research suggest that it can also cause irritation after extended exposure.

Create Date : 25 สิงหาคม 2550
Last Update : 25 สิงหาคม 2550 9:46:18 น.
Counter : 210 Pageviews.
CONTINUED---Facial cleanser - face wash (1st step to a more beautiful and healthier skin)
This is continued from the 6 essential steps to a beautiful, healthy, and glowing skin.

Today I would like to talk about the first kind of cleanser first and followed by some good cleansers that I love.


FACE WASH – It is a detergent-type foaming cleanser with a neutral or slightly acidic pH. It's good for oily, combination and normal skin type. It rinses off completely, leaving the skin feeling clean. But if you have a "squeaky clean" feeling after cleanse that may not be good for you. It means whatever ingredients in that particular cleanser is too harsh (strong) on your skin and it's stripping off the natural oil which is very important for your skin leaving your skin feeling a little tight. You might want to change to a different cleanser that has more gentle, natural foaming agent. Because we need to keep the water/oil content in balance in order to have a healthy skin. The sweat glands produce water to keep skin hydrated and the oil glands produce oil to protect skin from environmental damage and aging (fine line & wrinkles). Too much oil = oily skin, not enough oil = dry skin, if you have both = combination skin, if not enough water = dehydrated skin (this could happens in all akin type).

Since I live in the US and work in Skin Care Profession, I choose all my skin care products from the professional lines instead of Over The Counter line (OTC). OTC line could be found in department store or supermarket. And of course, before I went to skin care school, I used OTC products because I didn't know the difference between OTC and profession line yet and since I live nearby the department store so it's even more convenient to buy OTC products such as Shishedo, Lancome, Estee, Clinique, Prescriptive, Chanel, La Prairie or even Issa Knox (Korean) or Pola (Japan), etc. The professional lines are harder to buy because they don't advertise in the magazine and you will not find over the counter in the shopping mall. They are only available at the skin spa, day spa or medical spa and will be used by and recommended by esthetician (skin care therapist) to clients and available to purchase to use at home. I will talk more about the difference between Professional skin care line VS. Over The Counter line later.


Create Date : 24 สิงหาคม 2550
Last Update : 25 สิงหาคม 2550 1:42:57 น.
Counter : 227 Pageviews.
Location :
California United States

[Profile ทั้งหมด]

ฝากข้อความหลังไมค์
Rss Feed

ผู้ติดตามบล็อก : 1 คน [?]







Hello from Santa Monica, CA.

Hi everyone, needless to say how glad I am to be a part of bloggang community. I miss Thailand so much and to be here made me feel like home. I have been living in California for 13 years after I graduated from Thailand. The weather here is very nice but I still miss thailand a bunch; people & food, similan island and Pai :)
I started my life in Los Angeles working in restaurants, retail stores, graphic design, before my passion of body, mind & spirit lead me to the spa industry. I have been working as a skin care therapist since 1999. I have been working on over a thousand faces and have seen all different skin types, conditions and problems. I just want to share the info about skin care and some really good products that being used in the professional level to improve the health of our skin including my long time favorite organic skin care line "Eminence" from Hungary.
Thank you for stopping by :)