มาสบายๆคลายเครียดกับหนัง Night at the Museum: Battle of the Smithsonian (2009)!!
I just came back from watching a hilarious movie!!! (not sure I found it hilarious because I was really stress - -" but every one in the theatre did laugh though:P) Well, its pretty much similar to the 1st part, where the exhibits came alive but I really enjoyed the dialogues!! The actors/actresses acted good, even the expression and the sound of the animals or sculptures were amazing!! But if you ask me who I like best, I would have to say "Hank Azaria", the Kahmunrah...his accent was superb!!! Overall, I never thought I would enjoy this much!!


Summary of the movie

When the Museum of Natural History is closed for upgrades and renovations, the museum pieces are moved into federal storage at the famous Washington Museums. The centerpiece of the film will be bringing to life the Smithsonian Institution, which houses the world's largest museum complex with more than 136 million items in its collections, including Amelia Earhart (Amy Adams) who flew on her non-stop solo flight across.
With a forwarded resume, Larry (Ben Stiller) becomes another caretaker at the Smithsonian, where Kahmunrah, an evil Pharaoh will come to life with the reestablishing of a tablet as a magical force in the museum bringing the old exhibits (Such as Theodore Roosevelt and Dexter) and new exhibits (like General Custer and Al Capone) back to life, and in conflict with each other. Larry enlists the help of Amelia Earheart, who he develops a romantic interest in, and together they try to put everything back in order


Some casts

Ben Stiller ... Larry Daley

Amy Adams ... Amelia Earhart

Owen Wilson ... Jedediah Smith

Hank Azaria ... Kahmunrah / The Thinker / Abe Lincoln

Robin Williams ... Teddy Roosevelt



Trailer




Pictures --> from google

Hank Azaria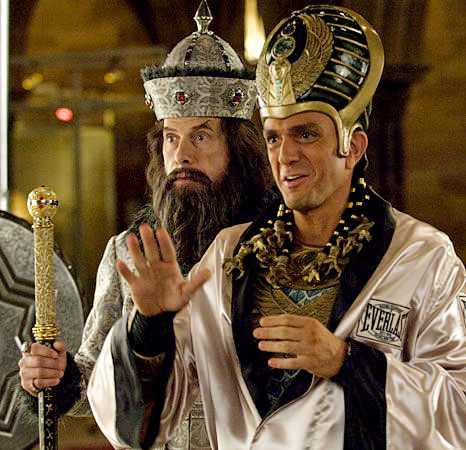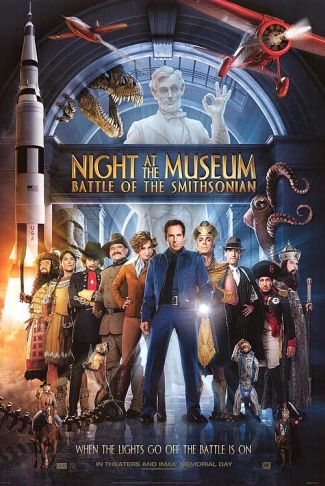 Night at the Museum: Battle of the Smithsonian (2009) Website

You are welcome to share your opinions!!!



Thank you for visiting my blog

Create Date : 04 มิถุนายน 2552

15 comments

Last Update : 4 มิถุนายน 2552 5:56:02 น.
Counter : 649 Pageviews.