Letter from Barrow
I just received my husband's letter from Barrow yesterday. I enjoyed reading it a lot. I also got pictures from his exploration site. Surprisingly that site he stays has everything even it is in the middle of nowhere. I can talk with him by phone and i can email him everyday. It makes me feel we are not so far away.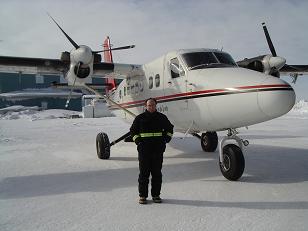 4/11/06 5PM

It was snowing a lot alot at Prudoe Bay. The runway we land on at Aklaq is a frozen pond.It looks different than Lake Hood ( near our apartment). Here you can see frozen blue ice. On Lake Hood, it is just white snow on top. Here you can see blue. The tundra is so white everywhere, and no trees at all. There are no trees this north on earth. Trees can not survive here. I saw some carribou while we were flying. It is easy to see because it is the only moving thing on the tundra and the color is not white. They dig below the snow and eat the tundra.

The tempurature is about M22C. It is not so cold normally at that temp. But it is the wind that is a big problem, it hurts your skin alot and you have to cover everything.

In The airplane we carry everything. Sometimes oil workers, sometimes groceries, sometimes heavy machinery, cargo and pipe , etc.i>
Create Date : 17 เมษายน 2549
Last Update : 17 เมษายน 2549 3:25:20 น.
Counter : 398 Pageviews.
Flying - Anchorage to Homer
เมื่อไม่กี่วันมานี้ได้มีโอกาสตามสามีไปบิน (โดยเป็นผู้โดยสาร )ไฟล์ทที่ไปก็ไม่ได้ไกลมากแค่ 50 นาทีเอง ผู้โดยสารมี 10 กว่าคน เครื่องบินลำนี้จุคนได้แค่ 18 คนรวมที่นั่งนักบินด้วยก็ 20 พอดี ไม่เคยไป Homer มาก่อน เค้าว่าตอนหน้าร้อนสวยมาก ตอนหน้าหนาวอากาศก็ไม่ค่อยจะหนาวเท่าไหร่ อุ่นกว่า Anchorage มากทีเดียว

เสียดายที่พอไปถึง Homer ปุ๊ปก็ต้องกลับปั๊บเพราะเครื่องบินลำนี้รับคนทั้งไปและกลับ และก็เป็นเที่ยวสุดท้ายแล้ว

แต่ก็เป็นที่สนุกสนานทีเดียวเพราะได้ sightseeing ไปในตัวถึงแม้ว่าเสียงเครื่องบินจะหนวกหูเอาการ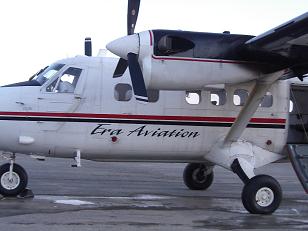 ตอนนี้เครื่องบินอยู่เหนือ Anchorage ดูอึมทึมเพราะยังมีหิมะอยู่และต้นไม้ก็ยังไม่ผลิใบ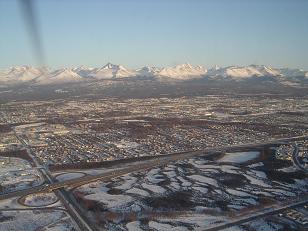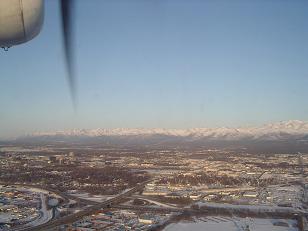 อีก 10 นาทีต่อมาก็ผ่าน inlet ผิวน้ำเบื่องล่างเป็นคราบน้ำแข็งเป็นหย่อมๆ




Homer เป็นเมื่องติดทะเล ตอนหน้าร้อนนักท่องเที่ยวจำนวนมากนิยมไปตกปลา เครื่องบินของเราบินเรียบชายฝั่งมองเห็นเมืองอยู่ไกลริบๆ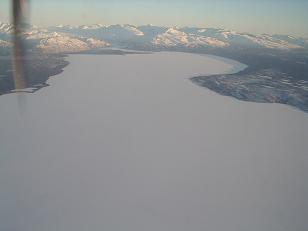 ในที่สุดก็มาถึง Homer อากาศดูสลัวๆ ไม่มีแดดเลย เห็นพระจันทร์ดวงใหญ่มากขึ้นแต่วัน ยังไงจะหาโอกาสมาตอนหน้าร้อนให้ได้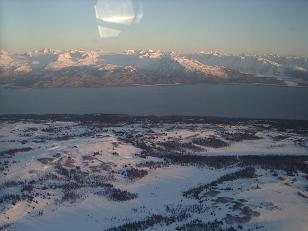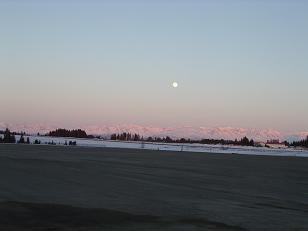 Create Date : 12 เมษายน 2549
Last Update : 12 เมษายน 2549 14:45:37 น.
Counter : 393 Pageviews.
Winter in Florida
ห่างหายจากบล็อคไปนานเลยคะ เพาะว่าไม่สบายและยุ่งกับงานประจำที่เพิ่งจะเริ่ม มีโอกาสเดินทางท่องเที่ยวหลายที่ตอน winter ก็เก็บสะสมเรื่องและรูปไว้ก่อนคิดว่าจะเริ่มทยอยลงเรื่อยๆ ตอนนี้ก็เข้าสู่ Spring สำหรับหลายๆที่ แต่สำหรับที่อลาสกายังเป็น winterอยู่คะ ยังมี snow อยู่ พอ winter ใกล้จะจากไปก็เริ่มคิดถึงเพราะว่าจะไม่มี snow ให้เล่น cross country ski เพิ่งเริ่มหัดเล่น สนุกมากๆ แต่ก็ล้มลุกคลุกคลานอยู่หลายหนกว่าจะเริ่มทรงตัวได้



ทริป Florida ที่ไปนี้เป็นทริปสั้นๆคะแค่ 3 วันเองที่ไปเที่ยวก็มีแต่ทะเล แล้วก็ ทะเล คะ

Winter in Florida is so warm , temperature is just like Thailand in December and January. Lot of sunshine and everything is green.

We spent our first day in Miami .It is 1 hour drive from Boca Ratan where we stayed. Miami is the thing that i can think of in Florida besides Disney world and Nip/Tuck. It is unique place, I was not sure when i first arrived that i was in USA or in South America. People seem to speak Spanish everywhere.

Our destination of first day tour was Miami beach.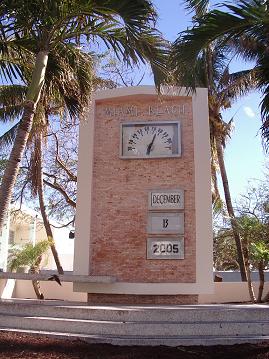 It was a little bit cold in the morning and it was not crowded at all at beach area. I enjoyed it a lot because all the beach that i experienced were crowded and i didn't feel i had privacy. We made the right decision to visit beaches in winter !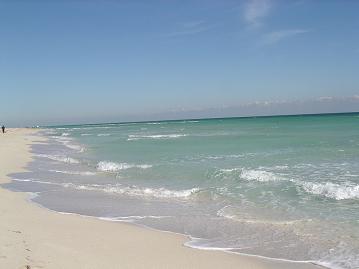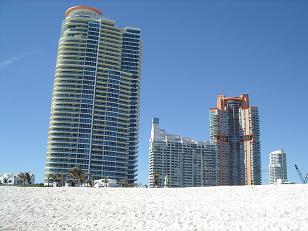 The road along the beach has many nice small hotels. I like the style and color of hotel building, each hotel has its own style. The coffee shop outside the hotel seems nice too. People can drink coffee or eat breakfast and enjoy the beach and sea breeze at the same time.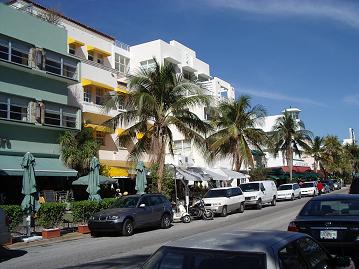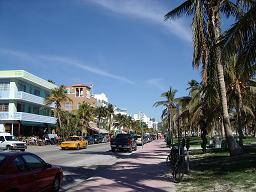 Florida has so many beaches and the famous one is South beach but we didnt visit. We visited Deerfield beach instead in our second day. This beach was very near grandma and grandpa's house and it's more lively because there were many people hang out there. I felt this beach is for family not for tourists. Many people excercised, jogged and fishing.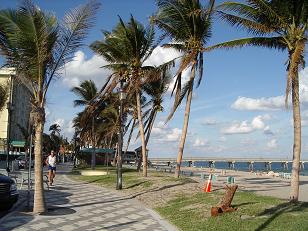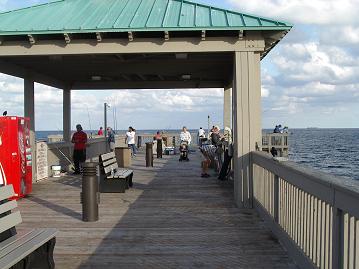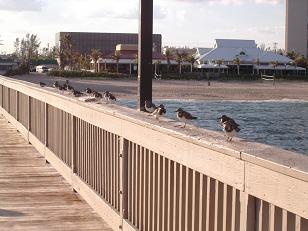 Our last day in Florida we spent time with family and did some shoping. It was our last day in Florida but i didnt feel sad that i had to go home at all. In opposite way I wanted to go home a lot and this was like a sign for something. The day we had to go home , at Miami airport, it seemed that nothing was smooth for us since at check in counter. I felt relief after we were done with those headache process .We were finally on board and we would be home in 10 hours. But it seemed that we had no luck becuase after our airplane taxi in runway few minutes, captain said the engine had problem and he needed to take airplane back to the gate. We waited for 1 hour in airplane and we saw no hope that we could leave Miami by tonight. All passenger got out of airplane and had to stay overnight in Miami. We had no where to go , Boca Ratan seemed to far for us to go back. Only thing we could do was stayed overnight at hotel in Miami and catched the flight in the next morning.
Create Date : 30 มีนาคม 2549
Last Update : 30 มีนาคม 2549 23:02:07 น.
Counter : 336 Pageviews.
Snow is Here
We started to have snow since October 30 , it changed very quickly from Fall to Winter.


In Kincad Park , begining of October.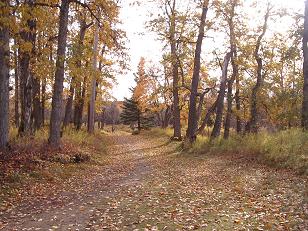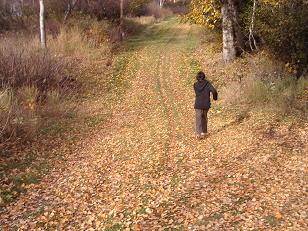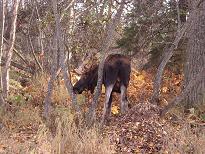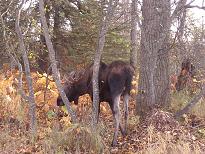 Around where I live , mid of October.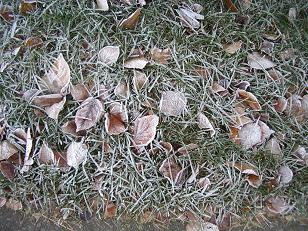 First day of snow , Oct 30.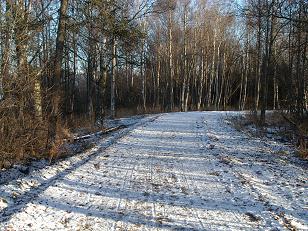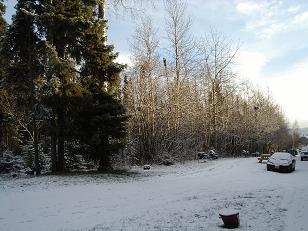 Sunset looks different than Summer.. the sky is more colorful.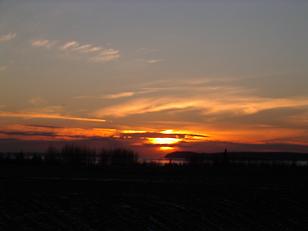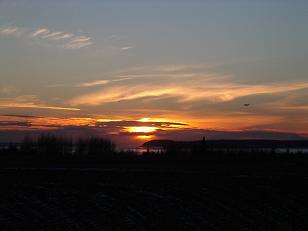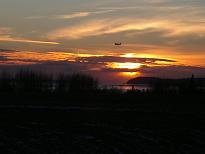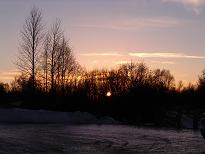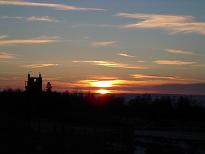 It seems in winter we have electric light than in Summer.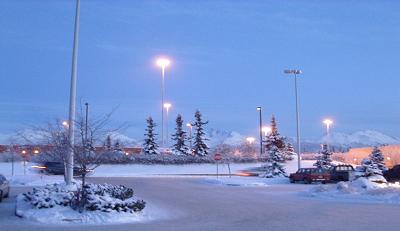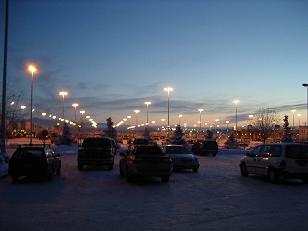 White trees ...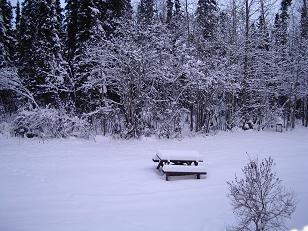 Create Date : 04 ธันวาคม 2548
Last Update : 4 ธันวาคม 2548 10:33:11 น.
Counter : 317 Pageviews.
Seattle , Washington
We spent 2 days before Thanksgiving in Seattle, Washington.It is my first time to visit Seattle. I like city a lot. It was a little warmer than Alaska and we were lucky that no rain during our first 2 days.We stayed with my husband's uncle at his apartment in University of Washington campus.I like University area a lot.

First day we spent time in many places becoz our flight arrived very early ( 7 am ) so we had the whole day for sightseeing. We first stopped at Pike Market as my husband's uncle said its a cool place that we shouldnt miss. It was not crowded at all becoz it was very early. Seafood was so fresh.. All King crabs were from Alaska.. I didnt see much King crab in Anchorage super market but it was a lot in here.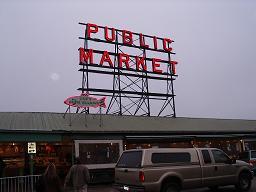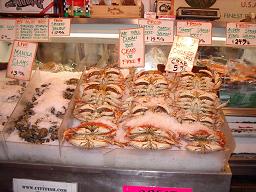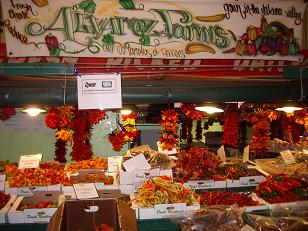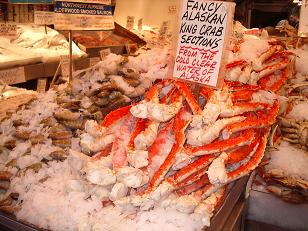 The second stop was outside city.. we drove about 30 minutes to pier. I can not remember the name but there are many people fishing. They said sometimes they got Salmon here but today i saw they got only small size squids. The opposit side of the pier we can see Seattle downtown with space needle far away behind tall buildings. Space needle is considered the highlight of Seattle that tourists should not miss.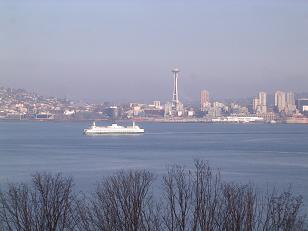 In the afternoon we drove back to downtown to visit Space needle becoz now the weather is clear incase we want to go up to the top we can see the whole city.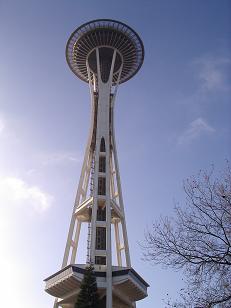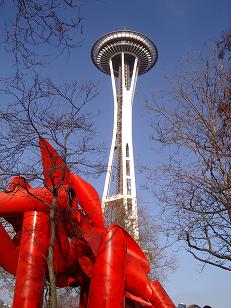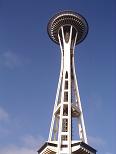 Not far from Space needle is Experience Music Projects ( EMP ). The building style is very unique and modern for me and between building has a Sky train trail get through.

Experience Music Project (EMP) is an interactive music museum featuring American popular music and rock 'n' roll. It is one of Seattle's newer attractions. EMP is the brainchild of Paul Allen, Microsoft-cofounder and well-known figure in the Pacific Northwest. You can get the idea about the roots and future of American music. It is the cool place that people who come to Seattle should not miss. I bought magnet as souvenir from there.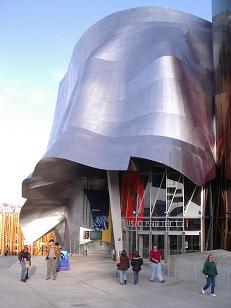 Our second day, we went to Boeing in Everett. It was about 30 minutes driving. We got lost many times becoz the sign was wrong and fog was very thick. It was thick enough to hide the whole Boeing factory. It was sad that we were not allowed to bring camera inside. For me i expected that they would show lot of processes but it was not much at all. I just saw the wings of Boeing 747 lied down on the floor and other side was the air plane body that need to put together with other panels. At least it was worth $5 for the fee.


The last of our trip was on Thannksgiving. The city was so quiet and lot of business closed that day. We bought a lot of grocery from China town, 1 box of dried food, 1 box of fruits and 1 box of vegetable..The owner was very nice, he packed and load in the car for us. The price in Alaska is double for all grocery in Seattle..That's the reason why we bought from there :)

The rest of our day we drove around city and had Vietnamese sandwich for lunch.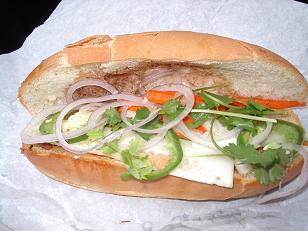 There are some pictures of city of our last day below before we take flight at 5.30 pm back to Alaska.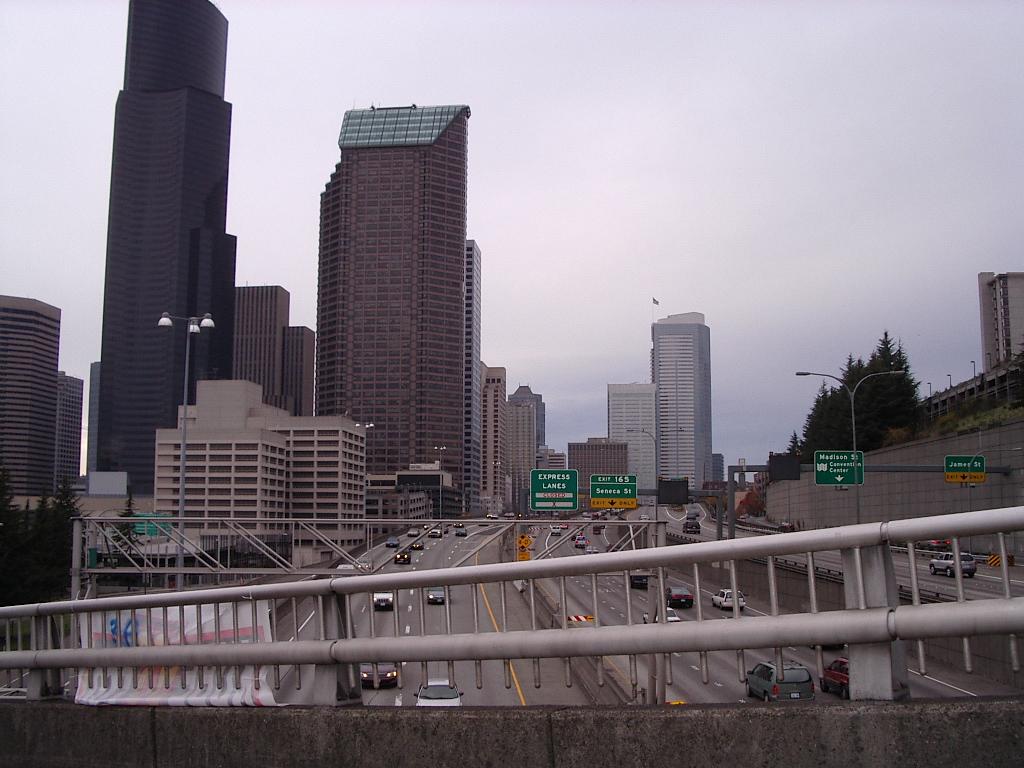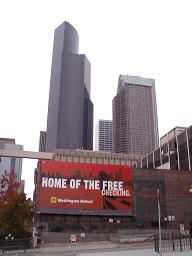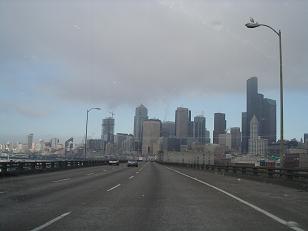 Sky on the way back to Alaska.. this flight we were served Turkey sandwich with wine. The whole flight had 30 passengers including us :)


Create Date : 28 พฤศจิกายน 2548
Last Update : 28 พฤศจิกายน 2548 14:56:30 น.
Counter : 419 Pageviews.