La Jolla , San Diego, CA
Today is the first day that we have snow . It is less cold than before snowing.Temperature is -6 and i hope it will not be going down than this. I like new snow because it is puffy and light, have to wait to see in few days when temperature goes up and it is getting melt..it became wet and dirty.

During cold day, i think of sea and sunshine in California especiaoly La Jolla in San Diego. We went there in winter last year..it is just a different world than here :(

We drove from La to San Diego, it took about 3 hours...let's see some pictures .

Beautiful road and town where millionair live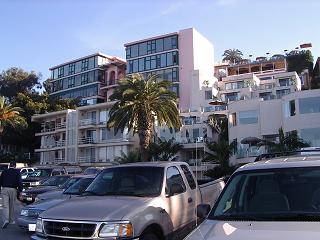 My favourite green yard along the road near La Jolla beach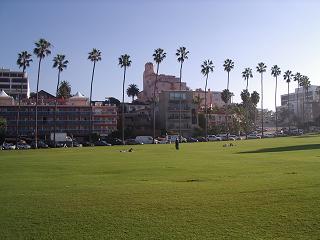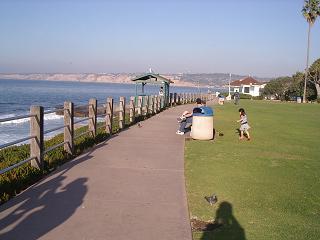 Cliff here has many sea birds and everywhere has signs not to feed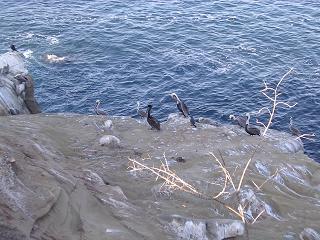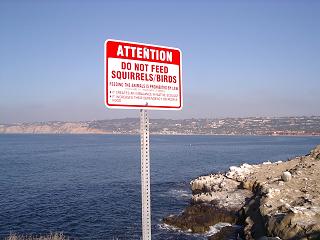 There's a bridge to the beach below and there we can see many seals having sunbathing .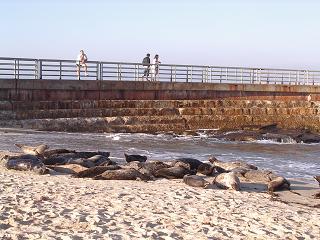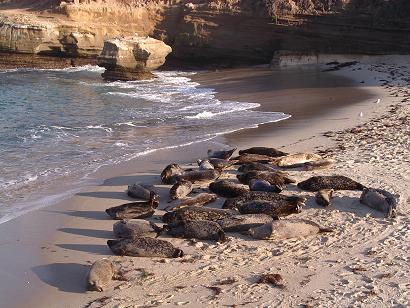 Pacific ocean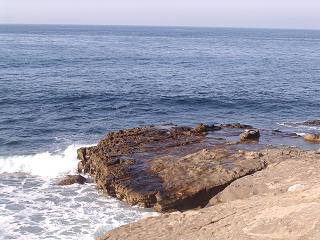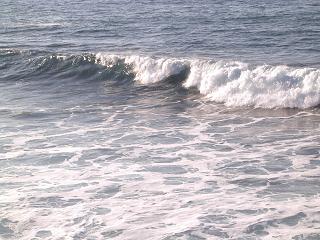 Me and artist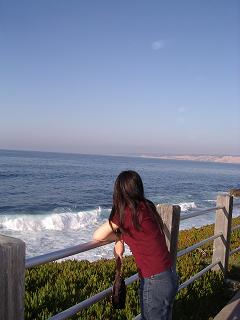 Far away lighthouse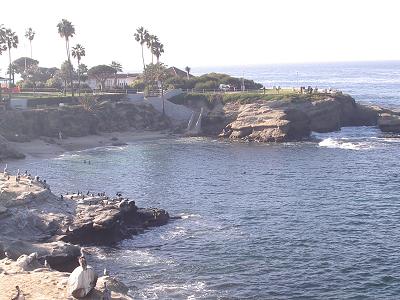 Create Date : 31 ตุลาคม 2548
Last Update : 3 พฤศจิกายน 2548 4:39:16 น.
Counter : 215 Pageviews.
Disneyland, CA
This trip was since last year, we had lot of fun and it brought back of our childhood memory. It was my second time to USA and first time to California. We rent a car and drove to many places.

ทริปนี้ตั้งแต่ปีที่แล้วนะคะ แบบว่าช่วงนี้ไม่ได้ไปไหนเลย เนื่องจากว่าแฟนยุ่งมาก ได้แต่กลับไป Valdez อีกหน แต่ก็ไม่มีนักท่องเที่ยวเลย เพราะเข้าฤดูใบไม้ร่วงแล้ว อากาศก็หนาวด้วย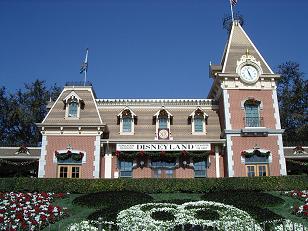 Visiting disney land , you have to make sure that you have enough time . For me , i think 1 day is not enough because there are so many theme parks and each stop takes at least 30 minutes. We are lucky that we go there on working day so the line is not so long.

เครื่องเล่นที่เริ่มอันแรกคือเจ้านี่ละคะ ทั้งสนุกทั้งหวาดเสียว




แวะซื้อของที่ระลึกกันหน่อยคะ น่ารักทั้งนันเลย ตัดใจซื้อลำบาก ราคาแพงมาก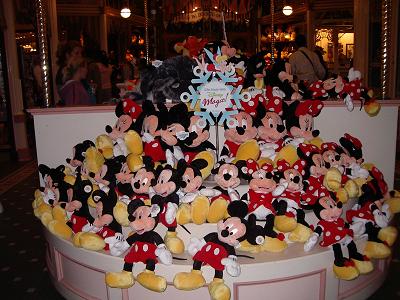 เห็นดอกไม้เป็นไม่ได้คะ ต้องถ่ายรูป แต่ไม่รู้จักชื่อหรอกนะคะ มีอยู่ทุกที่ในดิสนีย์แลนด์ เค้าปลูกได้สวยมาก ดอกโต แล้วก็แดงมากๆ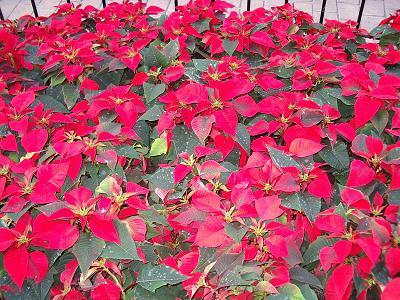 บรรยากาศภายใน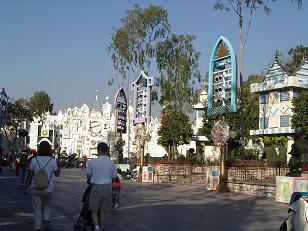 เห็นเค้าถ่ายรูปกับคุณ goofy ก็ไปเข้าคิวกับเค้าด้วย รอนานมากๆ เลย รูปออกมาไม่ค่อยสวยเท่าไหร่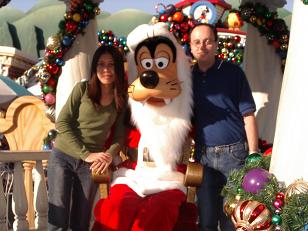 After that we go to Micky and Minnie's houses. Inside has studio room for taking photo. The line is very long. We take photo with Micky mouse and i also get his autograph.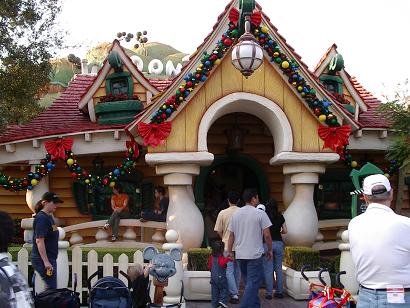 ที่นี่มีเด็กเยอะมากคะจนต้องมีที่จอดรถเข็นโดยเฉพาะ แล้วก็ยังมีแบบให้เช่าด้วย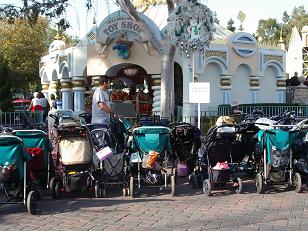 ที่ประทับใจอีกที่คือได้ล่องเรือ Mark Twain ใช้เวลาประมาณ 30 นาทีคะ เรือใหญ่มาก มี 3 ชั้น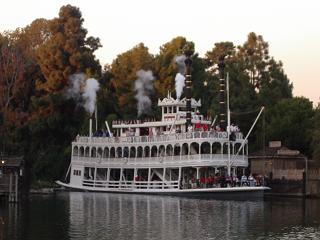 ส่งท้ายกับบ้านผีสิงคะ ข้างในไฮเทคดี ๆไม่น่ากลัวอย่างที่คิด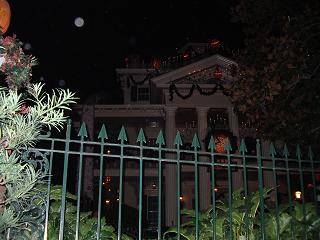 กว่าจะออกจากดิสนีย์แลนดก็เกือบทุ่มแล้ว เลยได้เห็นแสงสีสวยๆ แบบนี้ละคะ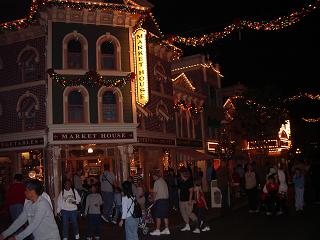 Create Date : 18 ตุลาคม 2548
Last Update : 18 ตุลาคม 2548 23:24:33 น.
Counter : 348 Pageviews.
New York
In August , 05 I had a chance to visit my husband's parents in New York..Its short trip but fun and memorable .

Time Square :)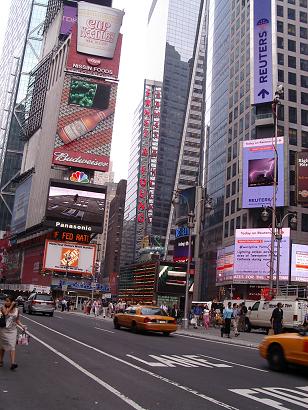 Food stand..we can see every corner of Manhattan




Today show at Rockefeller






Empire State... we didnt go up to the top of building..i am just afraid of high building




China Town, There's lot of good food and not expensive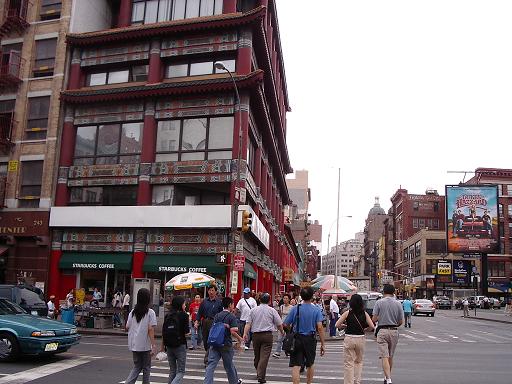 Ferry to Statue Liberty.. so crowded and weather is so hot.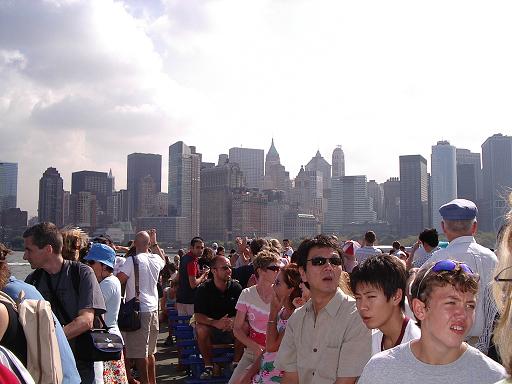 View of Manhattan from ferry...





We almost arrive statue island...the statue of Liberty is so bigggg.




Ellis island.. the island for immigrants in the old days..the building is so beautiful. Our ferry stop there but we don't get off from the ferry. So tired and very hot.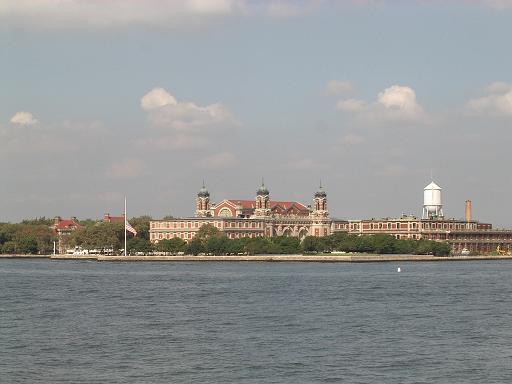 Create Date : 06 ตุลาคม 2548
Last Update : 18 ตุลาคม 2548 4:28:59 น.
Counter : 205 Pageviews.
Valdez, Alaska
We went to Valdez on my Birthday, August 22. It is very beautiful day in Valdez. Normally it is rare that Valdez has a sunshine day. The weather is unpredictable, sometimes its raining many days in a row and sometimes it has no rain but very foggy.I have heard that sometimes tourists visited Valdez 1 week and the whole week it was raining.So nothing is better than staying at hotel. For us,We are very lucky that arrived on a beautiful day !!

We almost missed the airplane because we arrived at airport only 30 minutes before the flight departure and we didnt buy ticket in advance. Luckily that everything went smoothly and we got tickets .

It took 45 minutes from Anchorage to Valdez but 7 hours for driving. The captains hovered airplane very low and we could see the mountains and glaciers very close.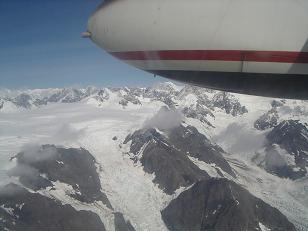 Valdez is famous city for tourism in Alaska, there are many activities that you can do both in Summer and Winter. The flight we took, most passenger are tourists.The popular activity that people like to do there is fishing. August is the season of Silver Salmon and Halibut.Also people who doesnt like fishing can rent Kayak to explore glacier or taking a cruise .The price for cruise is quite expensive so its not in our plan.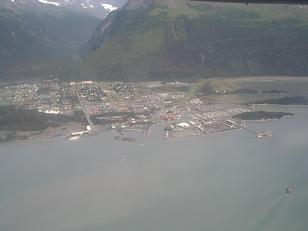 We arrived Airport 12.50 pm, the weather was so nice. Valdez is considered as a very small city , the whole city has only 4,ooo people. No bus, no traffic light, no mall.

We decided to walk to downtown because we understood that it would take only 20 minutes walking but actually it took 2 hours !!. For me it is good excercise because we had no rush.When we got the downtown in a late afternoon, we spent the rest of the day walking around the pier, seeing people cutting Salmon and Halibut.People who caught lot of fish can hang them and took photo.


The biggest Halibut that i saw in the record is around 350 lbs..and for Salmon is around 20 lbs. I wish i could get that size of Halibut and Salmon so i can cook for whole winter.

Like i said the downtown is very small so we just walked around the pier and smell fishy in the air then we called Taxi to pick us up to Airport .

Its very crowded that day , after checked in we waited for the seat confirmation..Its almost the time of flight departure, people at checkin counter told us that there's no seat for us..No choice we have to stay overnight in Valdez and take the next flight tomorrow afternoon.

There the adventure begined .....





Create Date : 10 กันยายน 2548
Last Update : 21 พฤศจิกายน 2548 15:44:43 น.
Counter : 296 Pageviews.