Shopping at platinum mall 06-07

Welcome you all...

I create this blog special for friends who live oversea. That's nothing much just want to make all of you jealous....



As you already knew that Bangkok is one of the best place for shopping in the world (in my opinion) but you must not look for brand name stuffs.

Only few places for shoppng in BKK were known by foreniger but the fact is..

there are much more to visit as well as much more to see...so let's get going..



ARE YOU READY??





ARE YOU READY??





LET'S GO!!



The first place that I strongly recomment is Platinum Mall..

it's the best place for shopping fashion.. both for guy and girl.

Here you don't need to bagain a lot coz everything there are already cheap...

Most of all, you don't have to worry about raining or the heat outside.

The operation time for this mall is quite short,open from 10am til 6pm only. I would recommend you to shop with friends because if you buy anything up to 3 pieces you can get a whole sale price. Not bad right...!!



Beside over hundred shops in the building, this place also provide you a quality food court. You can find not only thaifood at this food court but also india, japanese and chinese. (Look so yummy)

Wanna know what I get??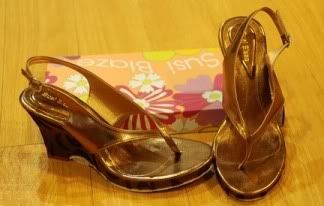 This is only one shoes that I bought there.. well, it's differ from what I normally pick.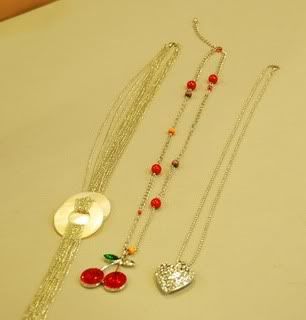 All above that you're seeing.. this price is less than 500 bahts. can you believe?


Above pic is also amazing cheap.. you can see all rings on your left. it's only 35 bahts each.. Wow, it's cost only $1...



You can also find lot of hair assesories here... in very resonable price.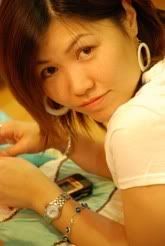 It's me and my stuffs..



There are much more that I got on that day.. Thus, if you like to see more.. let's check on other pages..

Create Date : 16 กรกฎาคม 2550
Last Update : 20 กรกฎาคม 2550 21:14:44 น.
1 comments
Counter : 267 Pageviews.
Location :


[ดู Profile ทั้งหมด]

ฝากข้อความหลังไมค์
Rss Feed

ผู้ติดตามบล็อก : 1 คน [?]







เพนนีเองคะ มือใหม่หัดทำเวปประสบการณ์ไม่ค่อยจะมี แต่ว่าใจรักการเม้าท์ เหตุผลหลักๆเลยที่มาเสนอตัวแบบนี้เพราะว่าเพนนีเป็นคนไม่ชอบอยู่เฉย และความสนใจเปลี่ยนไปเรื่อยๆ เพราะงั้นอยากเก็บมันไว้เผื่อวันนึงได้ย้อนกลับมาดู ย้อนกลับมาหาความทรงจำ และที่สำคัญที่สุดเพื่อนๆ พี่ๆ น้องๆ ที่อยู่ทั้งเมืองไทยและเมืองนอก ได้ update ไปกับเพนนี ก็ขอให้สนุก และยังไงช่วยติชมมาด้วยนะคะ ขอบคุณมั๊กๆ คะ