Get Thru and Winner Attitude
Today, I have a bit problem with my eating habit na...
Try to skip dinner na... but turn to be "Refrigerator Ghost" after mid-nite a'.... ha ha ha .... that will never happen again...ever ever ever......

Last few weeks, I feel like staying in deep shit coz the diet competition at office... however, get thru it and be the winner is my only attitude that I can think of... yes!!! Finally, i am the winner with result of 12% weight loss.... wowow owowowo .... do you think that it's that easy? nope..... It not that difficult,,,,, that what I said..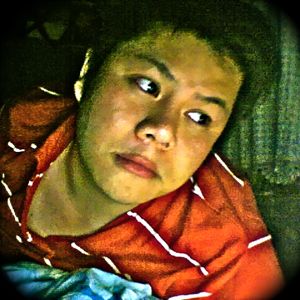 I know I know.... my English is so stupid as I am (always).... but with my broken English (also) makes any trouble situation become better with laughter..

I like to think as the winner, it's the only chance to have a good time with yourself and set your own direction to see and found what you dreaming of..
However, you will never know how life is good unless you were "loser" before.... btw, every time I am one of the choicessss, I will choose to quit or be the winner... You always have only two choices.... and you will always have no second chance too...

What is the next competition ?

What ever will be, I win
Create Date : 06 ธันวาคม 2550

0 comments

Last Update : 7 ธันวาคม 2550 0:02:21 น.
Counter : 562 Pageviews.