"เมื่อคุณรักใครสักคน"
๏~*Sawasdee ka*~๏
I'm still waiting for visa to Australia
hope everything is ok!! I'm so nervous about it


cuase my Paul bear had an operation last Tuesday
Although I know he is ok but I still worry about him
it should be the best if I was there with him right now
but I can't cause of my study and my visa stuff...boo hoo



it's hurt'n'sad when someone who you're really love get sick
but him or her so far apart and you can't help them


like me although I send sms and ring him as much as I can
but it can't help me feel better untill I'm there to look after him

my mind is not here but my body is here
seems like crazy girl..I try to concentrate in my life
but it so hard for me...so hard


I walk and do many things with out my mind
Have you ever feel like me? I'm so confused
crying,sad and hope I can fly or close my eyes
then I was there although I can't help him that much

all this stuffs remind me how much I love him


he never let me down in other side he always pull me up
and teach me to be a big and strong girl
when I cry I always think about the way he talk to me
it make me smile and strong more and more
in your life you might have many guys come to your life
but how many guy can make you smile?
and How many guy always share and help you?
Thought I found best one...who I wait for long time

~~ he is everything in my life,I love him ~~



Song Title : When you love someone
Alabum Title : Ost Hope Floats
Artis : Bryan Adams




Create Date : 18 เมษายน 2551
Last Update : 16 สิงหาคม 2551 8:51:04 น.
Counter : 157 Pageviews.
ขอเวลาไปเบรคหน่อยนะคะ...เหนื่อยๆๆๆจังเย้ยๆๆๆ
๏~*Sawasdee ka*~๏
๏~*English Version...Click here*~
นานมากๆๆเล้ยค่ะที่ไม่ได้มาปัดกวาดเช็ดถูบ้านหลังนี้
เป็นยังไงกันบ้างคะ? สบายกันดีไหมเอ่ย???
แบมบูก็อยู่หน้าคอมทุกวันแต่ไม่ได้มีเวลาเข้ามาเล้ย
นั่นก็เพราะรู้ตัวดีว่าถ้ามาขีดๆๆเขียนๆๆอะไรแถวนี้
แล้วจะหยุดเขียนไม่ได้ตะหาก...ติด blog มากอะดิ


ช่วงนี้ทางเหนือก็อากาศน้าว หนาวจ้าๆๆๆ
ยิ่งตอนเช้าๆหนาวจนมือแข็งพิมพ์อะไรไม่ได้เลย


เอาหล่ะยังไงเพื่อนๆก็รักษาสุขภาพกันด้วยนะคะ



วันนี้มีเรื่องบอก"หมีพอล"ของแบมบูกำลังจะมาค่ะ
ประมาณวันพุธหน้าก็มาถึงแล้วดีใจจังเล้ย..เย้ๆๆๆ
ไม่ได้เจอกันประมาณ 4 เดือนได้ค่ะ..เศร้า


ตอนนี้แบมบูตื่นเต้นจนออกหน้าออกตา..อะนะ


ถึงเวลาไปเบรกแล้วล่ะค่ะ..เรากะว่าจะไปเยี่ยมพี่จอห์น
พี่ชายของหมีพอลที่ภูเก็ตสัก 3-4 คืน ไป พี พี ด้วย
และไปสมุย 3 คืน และซื้อ Day Trip ไปเกาะนางยวน
ดีใจจังเล้ยๆๆๆค่ะ..แต่แบมบูต้องบินไปภูเก็ต
ส่วนหมีพอลก็จะบินจากออสเตรเลียไปเจอกันภูเก็ต



เอาล่ะวันนี้แบมบูมาบอกข่าวให้เพื่อนๆๆแค่นี้นะคะ
อย่าอิจฉาเค้านะตะเอง..หุหุหุ
เอาไว้แบมบูจะเก็บรูปสวยๆๆๆมาฝากกันเยอะๆๆเล้ย
สัญญาค่ะ..สัญญา..เอาเป็นว่าเค้าฝากบ้านหน่อยนะคะ

Create Date : 30 พฤศจิกายน 2550
Last Update : 16 สิงหาคม 2551 9:00:50 น.
Counter : 209 Pageviews.
You Rise Me Up Although We 're so far apart
You Rise Me Up Although We 're so far apart
I can't imagine how many Master Degree students
in Thailand used to feel stress like me?


Last Friday I was feel very bad about my situation
Although I keep trying and do everything to fix my Thesis
it was a nightmare and take such a long time to finish it
Paul Bear is not here and he has his own problems
My Mum worried about me cause I didn't have dinner
I was Stay in my room and didn't talk with anybody...
I just need someone to listening my problem
I wanted to scream and get out of this crap
cried like crazy and many question in my brain
"Why I'm not sucess in my life yet?"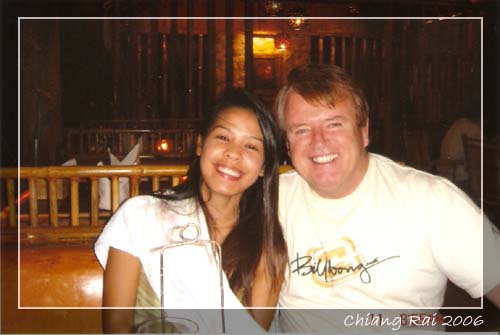 Only one guy who I really want is my boyfriend
but we 're so far apart when I have problem
He has lots ofproblems.We fighted although we know
we should support each other " not fighting "
I was feel bad but nothing I can do just pray
for him and myself to get out of this situation
Finally when we 're cool down
we talk and discuss about everything
I feel better and strong more than I never do
I did cry and I don't know what to do
if I break up with Paul Bear who I really love
"Thanks" because you forgive me again and again
"Thanks" for your love which you giving to me
...Love you always Babe...

Bamboocrossing

Create Date : 05 กันยายน 2550
Last Update : 16 สิงหาคม 2551 9:06:49 น.
Counter : 185 Pageviews.
~Let's Celebrate Our Love~
For The First Anniversary
Same day Last year was
the first time we met each other
It's hard to believe cuase we far from each other
and so many problem happened in last year
but now you being in my life for 1 year
...That's Great!!...
Honey you're the only one
who love and care about me
although I act like a child and silly
I don't know How to say
and what's the best words
to tell you"How much I love you"
Thank you for your love Baby!!

วันนี้เมื่อปีแล้วแบมบูเพิ่งได้พบกับหมีพอลเป็นครั้งแรก
จากคนแปลกหน้าที่กลายมาเป็นคนรู้ใจ 1 ปีแล้วเหรอเนี่ยะๆๆ
ปีที่ผ่านมาหมีพอลมอบความรักและเป็นกำลังใจให้แบมบูเสมอ
ทั้งๆที่แบมบูก็ทำนิสัยเด็กชวนทะเลาะข้ามประเทศอยู่เนื่องๆ

Bamboocorssing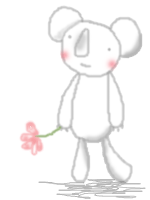 Title Song : When I fall in love
Artis : Susan Wong
Alblum : A Night At The Movie
Create Date : 19 สิงหาคม 2550
Last Update : 16 สิงหาคม 2551 9:08:05 น.
Counter : 148 Pageviews.
~*- -*~mY PaUL BeaR Story Part II~*- -*~
My Paul Bear stories Part II
Sawasdee Ka...

It was long time I didn't up date my blog
I'm still alive..Yeepee!!



I just finished my terrible thesis..boohoo..


Now I understand Why so many people said
"Doing Master Degree in Thailand
more difficult than others countries"
Beause no rule or limit
When students will be finish
it 's depend on our advisors



Sure!! this is My Paul Bear blog
it must be about his stories and his funny things
It's nearly one year Anniversary


that we met each other
I thought I might used his blog to tell him
How much I care about him



It's hard to keep long distance relationship
especially when someone who you love
far apart from you 7,000 miles
and you see each other just only 4 times a year
...Nobody's perfect as our relationship...
meanwhile I live in Thailand and he was there
We always keep in touch often as long as we can
When I tried to fix my thesis many things happened
I was depressed and serious about it
I was very mean to my Paul bear many times
but he always beside me and cheer up!!
It's make me relized
How lucky I am



I want to say"Thank you" to My Paul Bear
Thanks for great time that we were together
in Australia, Thailand and Vietnam
and I want to Thanks for his love
Which make me feel warm and strong
...Thanks for everthing he did for me...


And this is my second story of My Paul Bear




Bamboocrossing



Create Date : 26 เมษายน 2550
Last Update : 16 สิงหาคม 2551 9:08:47 น.
Counter : 199 Pageviews.
Location :
เชียงใหม่ Australia

[Profile ทั้งหมด]

ฝากข้อความหลังไมค์
Rss Feed


Smember


ผู้ติดตามบล็อก : 1 คน [?]













Life is Like a box of chocolate




You never know




what are you going to get

















ChiAngmAi ThaiLand














GoLd Coast AuStraLia













Be togetheR aGain