Chicco Music 'N Play Table
Chicco Music 'n Play Table Your little baby's imagination and creativity grows larger with every passing day. Help to expand their horizons with the award-winning Chicco Music 'n Play Table. Why your child will love this item: Music 'n Play Table is a 2 in 1 table with fun activities and sounds. There is a piano that consists of large colorful keys, flashing lights, and fun melodies. This helps to develop a baby's coordination, visual observation, and musical interest. The piano can also be attached to their crib for more fun! When turned upside down, the table top becomes an amusing construction base. With a bit of imagination and the blocks provided by Chicco, there are no limits to what can be created. Awarded "Toy of the Year" by American Baby Magazine, "Seal of Approval" by National Parenting Center, and "Amazing Toy Award" by Babyzone.com, your baby's imaginations will soar. Order the Chicco Music 'n Play Table Today!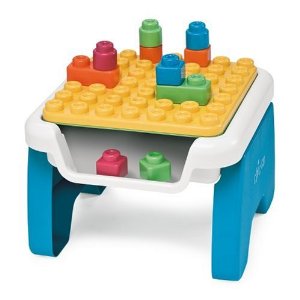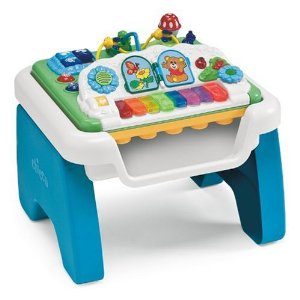 Create Date : 18 กันยายน 2553

1 comments

Last Update : 18 กันยายน 2553 19:19:08 น.
Counter : 97 Pageviews.