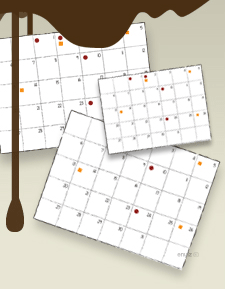 งานที่โรงกลั่นน้ำมันระยอง และงานวิศวกรอื่นๆ แถบภาคตะวันออก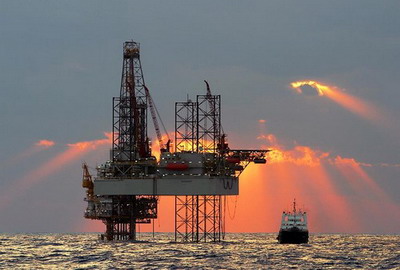 ถ้าสนใจกรุณาติดต่อ คุณ วาที มูนอินต๊ะ
Senior Consultant
Contract & Temporary Services
Manpower
131/56 Moo 9. T.Nong-prue,
A.Banglamung, Chonburi 20150
T: 66 38 378 222 ext. 304
F: 66 38 378 211
Mobile : 66 86 999 7905

Watee.moonintah@manpower.th.com





งานที่โรงกลั่นน้ำมันระยอง



Our client is found in 1992, the company is a joint venture between Chevron and PTT Public Company limited that has land-marked itself as one of the most modern complex refineries in Asian Region with 150,000 bpd production capacity, the company produces a wide range of quality and environmental friendly petroleum products

1. สัญญาจ้าง 1 ปี
-Safety Officer 4-5 Positions
-Civil/Construction (Mechanical, Civil Degree) 2 Positions
-Field Supervisor (Mechanical) 1 Position

2. Warehouse Supervisor 1 Position
3. Warehouse Assistant 1 Position
ผู้สมัครควรมีประสบการณ์ด้าน
1. IR inspector - piping experience on-site, off-site and in the workshop
2. IR inspector - vessel fabrication and painting experience
3. Mechanical Engineer - construction experience related to code vessel fabrication, exchangers, pipe installation. Depending on experience level and background, may be able to eliminate one of the above IR inspector requirements.
4. Electrical Engineer - Design and construction / inspection experience
5. Instrument Engineer - Design and construction / inspection experience

(* IR = Integrity Reliability)**********************************************





SAP FI/CO Consultant – One Year Contract (Rayong)



Our Client was created from the sale of GE Advanced Materials to Apollo Management, L.P. in December 2006. It is the world's second-largest producer of silicones and silicone derivatives and a global leader in the development and manufacture of products derived from quartz and advanced ceramics. Silicones are a multi-functional family of materials used in thousands of products and serve as a critical ingredient in many construction, transportation, personal care, electronic, consumer and agricultural uses. Silicones are generally used as an additive to a wide variety of end-use products in order to provide or enhance certain of their attributes, such as resistance (heat, ultraviolet light and chemical), lubrication, adhesion or viscosity. Some of the most well-known end-use product applications include bath and shower caulk, pressure sensitive adhesive labels, foam products, cosmetics and tires. Our Quartz division manufactures quartz, advanced ceramics and crystal products for use in a number of high-technology industries, which typically require products made to precise specifications.
These materials solutions are used as springboards for innovation in hundreds of consumer and industrial applications ranging from car engines to biomedical devices to integrated circuits. Industries served include aerospace, agriculture, appliances, automotive, construction, electronics, furniture and furnishings, healthcare, home care, industrial, lighting, packaging, personal care, plastics, semiconductor, telecommunications, tire, transportation, and water purification.


Job description:
1. Join some projects related to Finance area.
- Implementation of SEM-BCS
- Implementation of Treasury and Cash system - Sungard
- Integration test for new companies and plants

2. Support Thailand and Singapore Finance users onsite.
- Daily operation support from system side
- Delivery trainings

Qualifications:

1. More than 2 years experiences in SAP FI/CO implementation/enhancement projects.
2. Professional knowledge in GL, AP, AR, FI-AA, Cost Center
3. Knowledge of overview in MM module, SD module, PS module, Profitability Analysis, and Product Costing, SEM-BCS
4. Knowledge of overview in Accounting
5. English communication ability

Salary Package
-Basic Salary 80,000 -90,000 baht
-Transportation Allowance –Negotiable

***************************************************

T&I Warehouse Assistance (Contract one year)
Qualifications :
• Bachelor degree or diploma of Logistics Management, Engineering, or other relevant.
• Minimum of 5 years experience in the area of warehouse operations, Inventory Control and materials handling in construction project of industry.
• Good knowledge of materials used in refinery.
• Good knowledge of materials preservation and techniques.
• Good in English both verbal and writing

Job Description :
- To assist warehouse supervisor for warehouse operation during major shutdown i.e. materials handing, bonding, reporting.
- Co-operation with T&I materials coordinator in order to make sure the T&I materials has been properly received and kept.*******************************************

Our Client's company provides Design and Custom Build Industrial Elevators that are
* Permanently Installed
* Explosion-proof (optional) Machines can be economically designed and manufactured to fully meet clients specific requirements.Our client designs and manufacture to British Standard DD 222 Specification for Rack and Pinion Lifts, BS: 2573, 7212, 436, 4465. Code variances are made to meet specific country requirements. Materials used comply with BS, ASTM, JIS, CNS codes.50 or 60hz operation with voltages to suit country of operation. Explosion proof area equipment available as an additional feature. Full automatic floor selection or manual car operation, Car and landing doors lock electrically prior to car movement. Twin disc brakes on drive motor, Automatic Independent over speed – anti fall brake system, Soft Start / Soft Stop at floors using frequency inverter controlled variable speed motors.

1. Structural Steel and Mechanical Designer

Responsibility:

Job to design the structural and mechanical elements of elevators for
multiple countries around the world where environmental conditions change
i.e. to suit earthquake or typhoon winds

Requirements:
• Degree in Mechanical Engineering (design)
• Fully experienced in Finite Element Software steel design ( preferably ROBOT graphical FE Software).
• Ability to design Structural Steelwork to USA and BS standards ( AISC, UBC, BS)
• Experienced in earthquake and high wind loads
• Some knowledge of AutoCAD
• Some English skills

2. Electrical Engineer

Responsibility:

Job to install the PLC Elevator & Lift Computer Systems, to maintenance the control system, to check work system, report of work progress and implement of the system

Requirements:
• Degree in Electrical Engineer
• Experienced in Elevator and Lift installation works
• Experienced in invertors and PLC elevator/Lift computer control systems
• Experienced in 3 phase electricity works/ cablings / panel installation
• Some overseas experience is preferable
• Some English Skills

Notes:
• Well paid salary (Negotiable)
• 3 months maximum overseas installation trips
• Payment will be Thailand based with Overseas supplement
• Annual Bonus
• Health insurance
• Accident insurance
• 30 days leave per year

3. ELECTRICAL DESIGN ENGINEER.

Degree qualified engineer who is up to date with modern equipment for control systems, particularly PLC/Logic controllers, inverters, IP65 equipment, 3 phase equipment to design and control manufacture of industrial elevator electrical control equipment.

Experience in 50 and 60 Hz and voltages from 380 – 480 would be an advantage as the elevators are purpose designed for clients around the world and not within Thailand.

Reporting to the managing director you would be responsible to innovate new designs, arrange and manage manufacture.

Salary/yearly bonus / health insurance and other benefits


4. STRUCTURAL DESIGN ENGINEER / METAL DESIGN ENGINEER ( full or part time)

Degree qualified engineer with experience in structural steelwork design using finite element software in earthquake and high wind load areas of the world to design the structural elements of elevators in tall structures ( up to 250 meters ). Some metal architecture knowledge would be an advantage to add flair to the designs.
Knowledge of UBC BS USA codes essential.

Position can be full or part time. FE software (robot) will be provided together with previous examples.

Based in Bangkok design projects are for worldwide contracts.

Salary/yearly bonus / health insurance and other benefits


5. SALES MANAGER

A sales engineer with electrical or mechanical degree background to market OVERSEAS industrial rack and pinion driven elevators which are made in Thailand.
Essential the candidate has track record of sales into the Middle East, Asia, and rest of the world and is able to establish Agents and overseas sales representatives worldwide.

Job is Bangkok based but will involve traveling after establishing worldwide agents and customers.

Salary + commission of 1%.








Create Date : 29 มกราคม 2551

0 comments

Last Update : 29 มกราคม 2551 22:04:09 น.
Counter : 3137 Pageviews.
CEOTHAI42