Soi Doa Mt and my farm, Chanthaburi
My parent is running a fruit farm since before i was born. They love their work so much, will never change to something else.

Our farm locate in A. Soidao, Chanthaburi, the highest mountain in East of Thailand, 70 km from Chanthaburi.

We have Durain, Longgone, Loangan, Mafai, Mangosteen...ect. it is about 300 Rais size.

We have visited them last November 07. The weather was just good, not to hot , never too cold.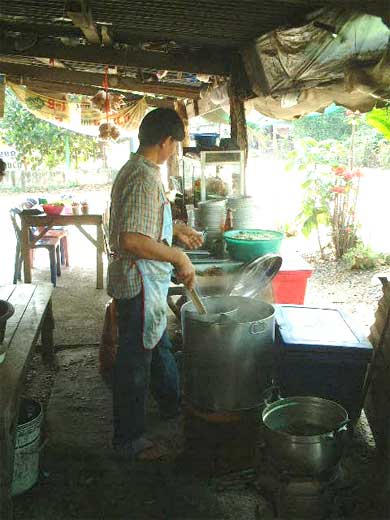 Just stop by at the Noodle shop before arrival. It was just 20 bath/serve.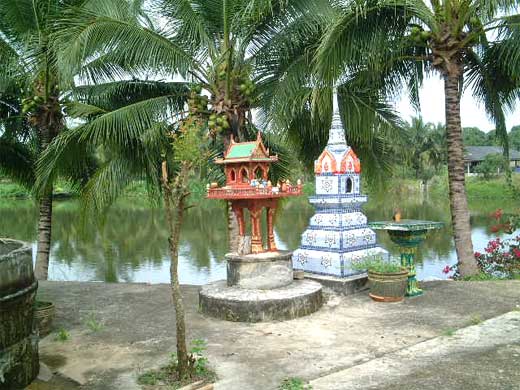 The angle house and Grandparent pagoda next to our house and pond.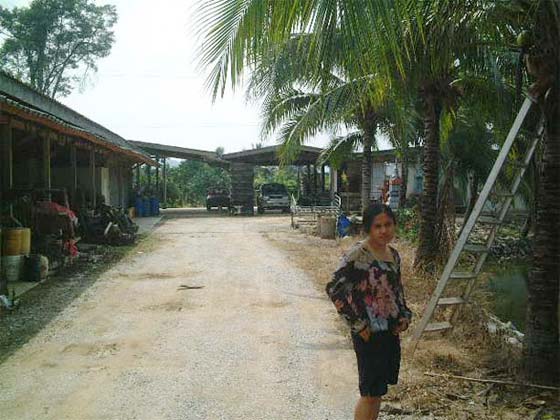 At the back is garage. Left is Dad's storages (rubbishes), right is house.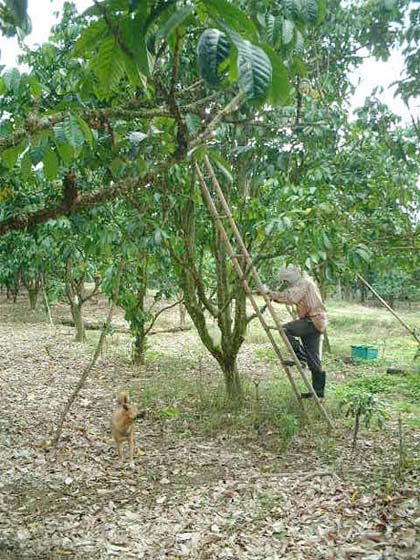 Luckily, Mum just collected the last lot of Long-gone today.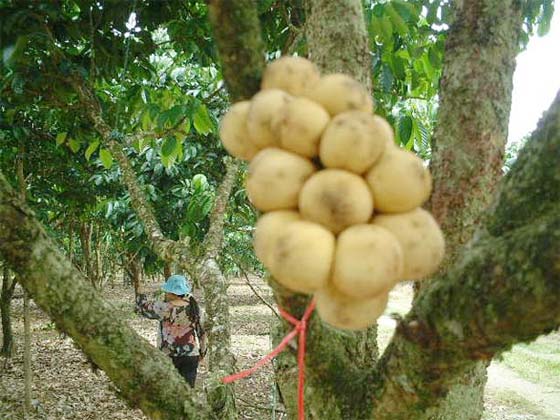 Close look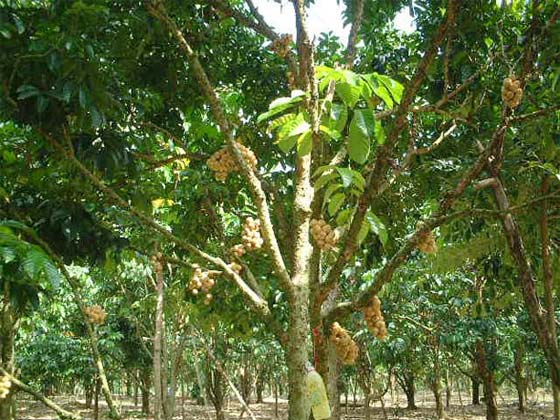 There were not too many left on the tree. The last lot.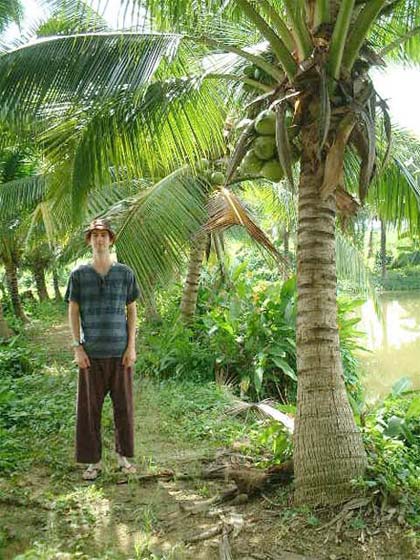 Michael was next to the pond.



Walk to the dam.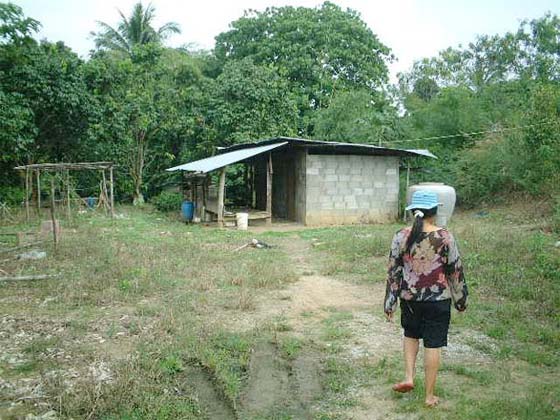 Worker's house next to the dam.



Here is a dam. Lot of water.



We take water from the dam to our ponds for all trees in our land.



Mum little store. Our farm is 3 km to town. So, workers can get some stuffs from Mum's shop. Most of times they buy alcohol. Mum has limited, not to buy more than 1/2 bottle on workday and 1 bottle for no workday.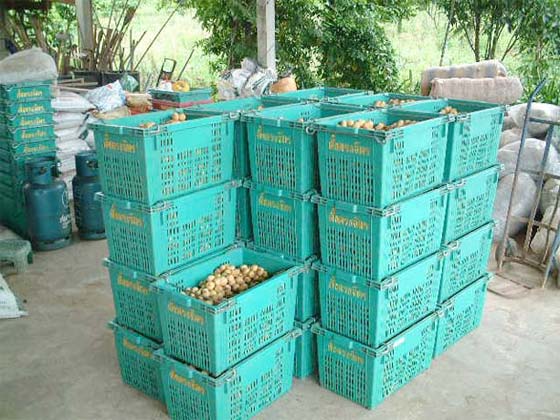 All Long-gones we had on that day. About 400 kg, $800. a dealer bought them from our farm.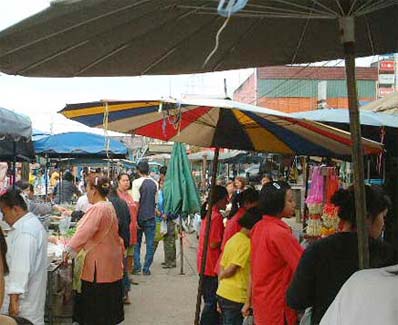 We went to local market finding something for dinner.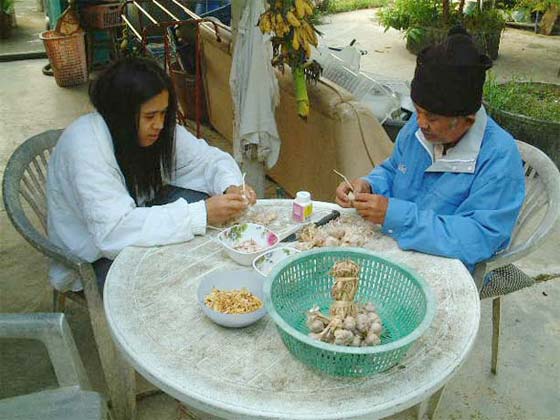 In the morning, it was cold. I was helping my Dad pilling garlic.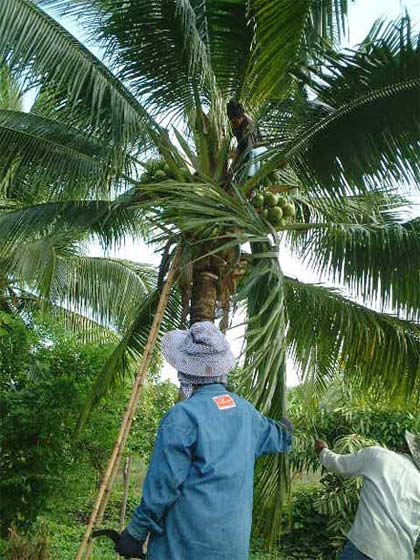 We collect and sell coconuts every fortnight. Then we sell them at Bann Leam, Thai-Cambodia border.

We also have to drive all our Cambodia workers renewing their visa there too. So, we sell coconuts and they renew visa.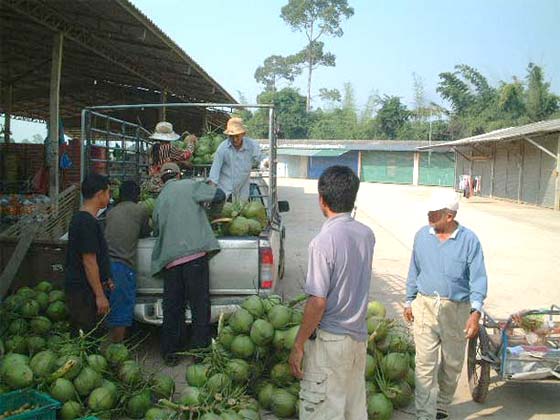 Dad was selling coconuts. 3-5 bath/@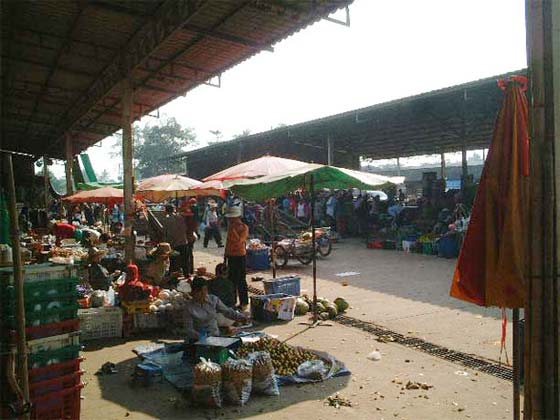 Bann Leam market.



Michael at the border gate. There is a little creek between Thai and Khmer.



Bann Leam market.



Soi Dow national park. Angle tree on the way walk up to waterfall.

I paid 20 bath for the ticket, but for foreigner have to pay 10 times more than Thai. Unbelievable. 200 bth ($7) to get in national park. It is even more expensive than national park in AU, somewhere are free and good facilities. A staff told me that they chart 400 bth at Prew waterfall. Oh... $14.

I have no idea, where is money gone. This is another things that make tourists feel ripping-of. It is too different between Thai and visitor. In Au, locals and visitors pay the same price. Unless you are student or pension. And there are clean toilets and information office for visitors too.

Anyway, they chart Michael half price, 100 bth. A lady staff saw my 50 cent coin, so i gave her for 10 bth. Am i kind?

1$=28 bth last year.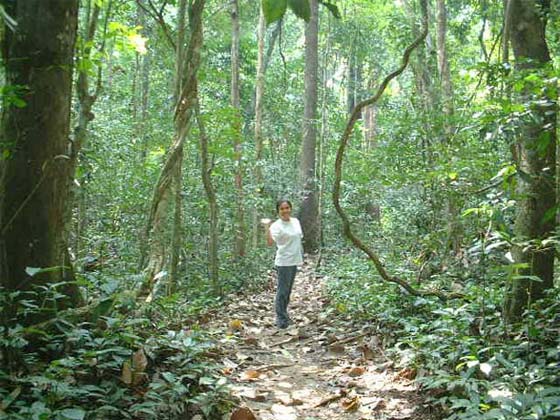 Still on the way. We saw only a few people walk down.



lot of big trees, very dark too.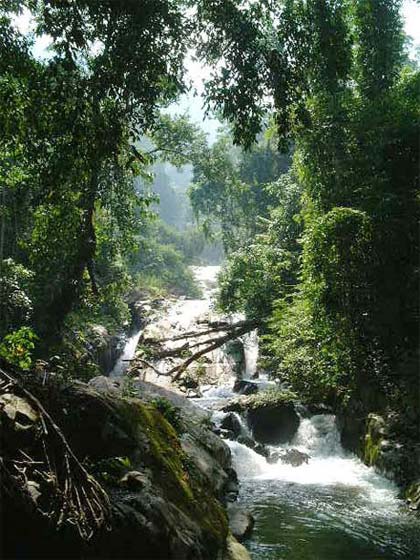 Here we go, waterfall level 4-5 . don't remember.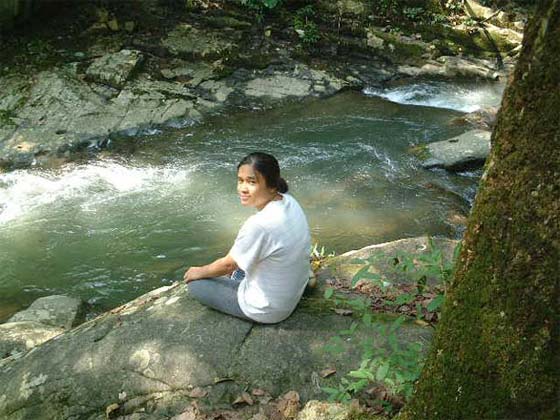 About 45 mins walk up and 15 mins loss. Here i had a seat. There were a foreigner group went up more level with a guide. but we were stop at level 4 or 3.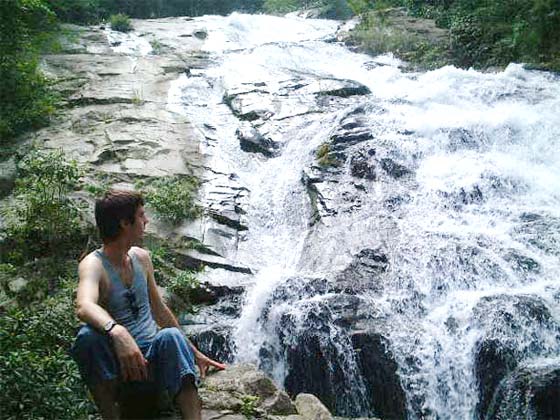 Lot of water, and nobody around. very quiet.




Ok, that's all about my farm and Soi dow. i will there again the end of this year.



Create Date : 23 มิถุนายน 2551
Last Update : 23 มิถุนายน 2551 9:57:44 น.
Counter : 213 Pageviews.
Chanthaburi my hometown
Last November, We went back to Thailand for Neng's wedding. Mum pick us up at the airport and drove back to Chanthaburi straight away.

In the morning, we went to the market finding Michael' Thai silk suite for the wedding.

Nothing changes in Chanthaburi. If it does, just looks the same to me. Markets, local buses, schools, students, foods....they look as the same as before. I think i like it that way.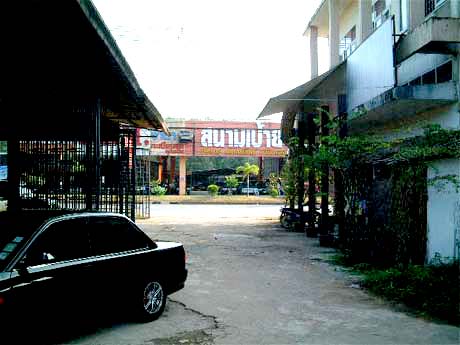 My home is very run down and old. My brother's friend rent downstair doing restaurant at night.
On the left hand side, we rent it out to somebody for smash and repair car service.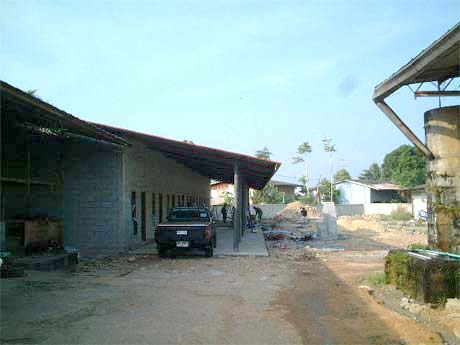 Mum is building bungalows at the back for renting.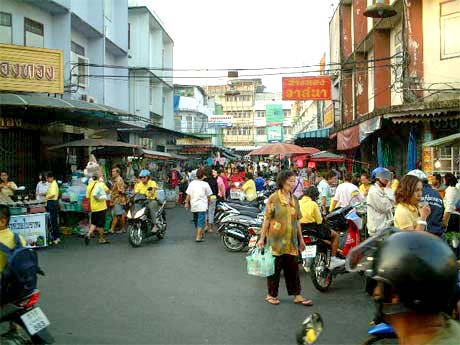 Evening market, my favorite thai old style sweet is on the right hand side. I was in Sydney when Thai people started wearing yellow top. It made me feel a bit awkward, like i 'm not Thai because i don't wear yellow.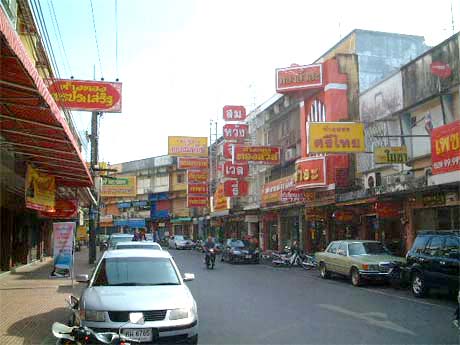 There are so many gold shops in this street. I had bought 1 bath gold bracelet, just for investment. before i went to Sydney, 1 bath gold was 7000 bth, now it is 13000 bth.



This is the best carp noodle in chanthaburi, no shop- just take away. It was about 70-80 bth/kg, i don't know how much now. I had this carp noodle for more than 30 years. It locate in front of the siam cinema (don't know if it closed or still running).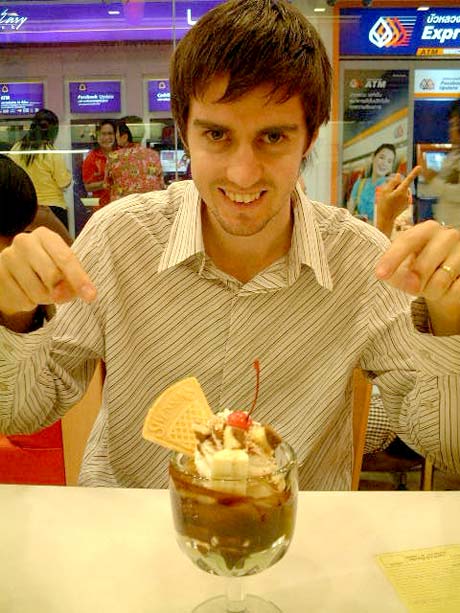 We had some ice-cream at a swensens shop at Robinson Chanthaburi. Michael really love it. We don't have Swensens in Sydney.



Ice-cream like this will cost $14 Au (400 bth) in the passion fruit ice-cream shop, SYD. This one was about $2AU.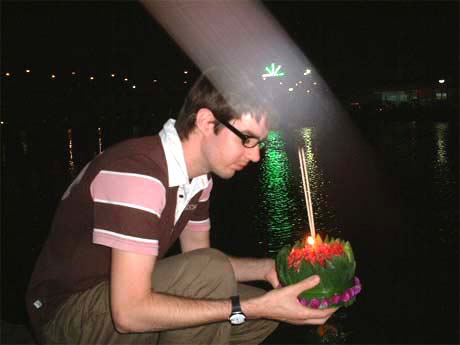 Michael and i join Loy Ka tong festival.




We went to my sister farm nearby Kaw Su Kim temple.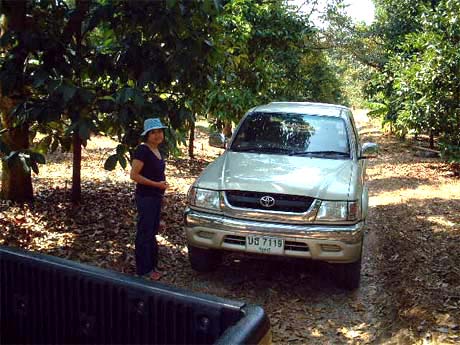 It is my Mum car. I just used it when i was there. Most of Chan people uses ute, especially farmers.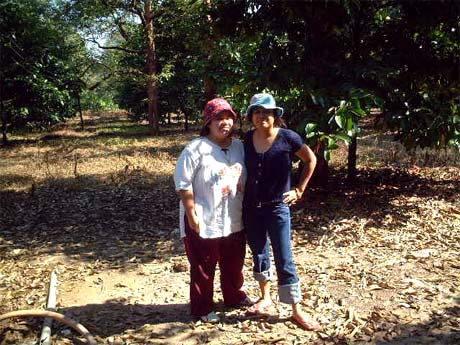 Here is my sister. She is running this farm for My Mum. this farm we call ' Saun Din Kaw', mean ' white soil garden'. There is another one call ' Saun Din Dang', red soil garden.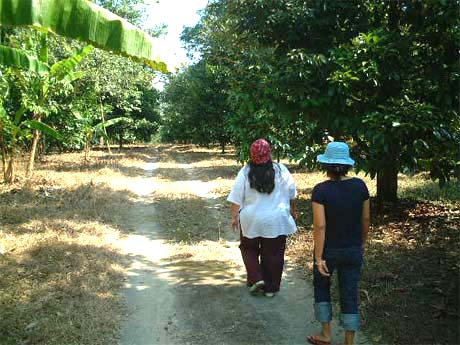 Let's have a look if she dose any good.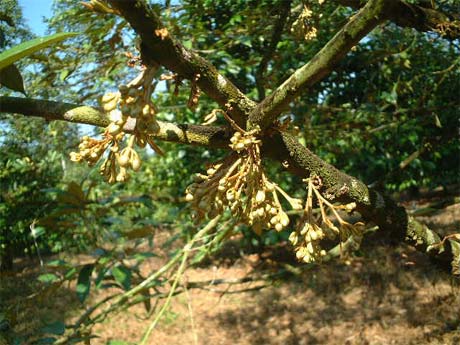 Durain flowers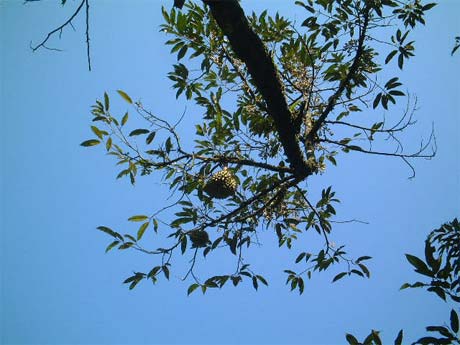 Durain fruits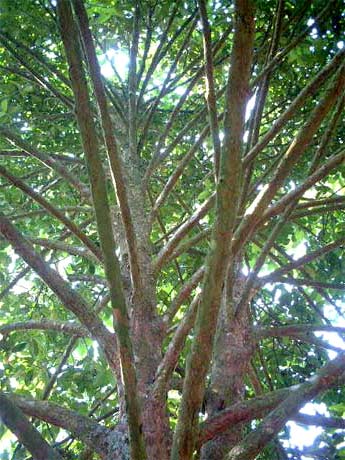 at least 40 year old Mangosteen tree.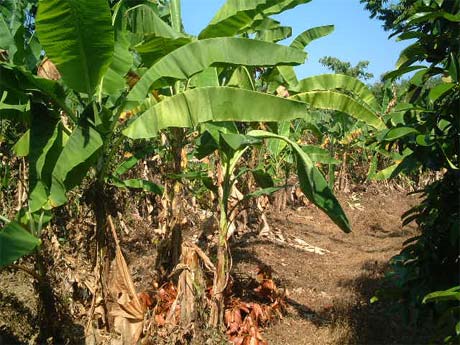 Banana farm. We sell it for 5-6 bth/Kg, but we buy 60-150/kg in Sydney.

Then , We head off to Kao Su Kim temple. There is an official name but people call by the mountain name.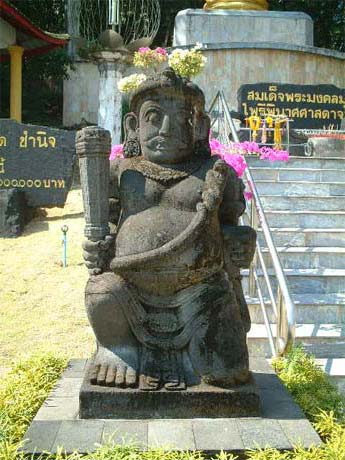 The sculpture at the main entrance up to the mountain.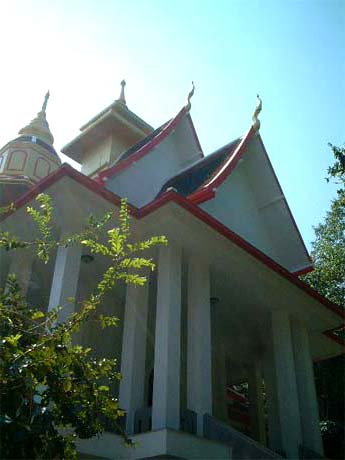 Here is the temple main hall. I don't like it very much. Not really much in detail. Sorry na ka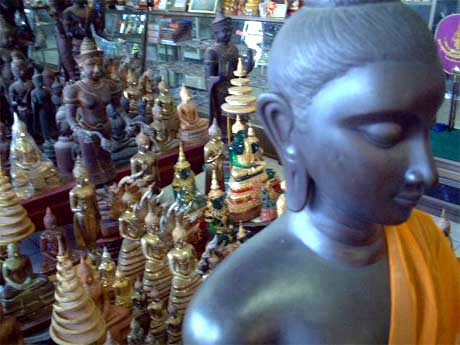 The temple museum, there are so many stuffs that people donate to the temple. Some of them i have seen them since i was a kid.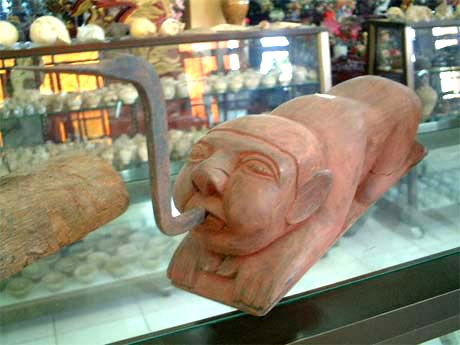 Coconut meat pill. What to say in English?



Mobile revolution, some of them you have to carry its case with you. One of my is in there too.



Michael like these one, boyyyyyy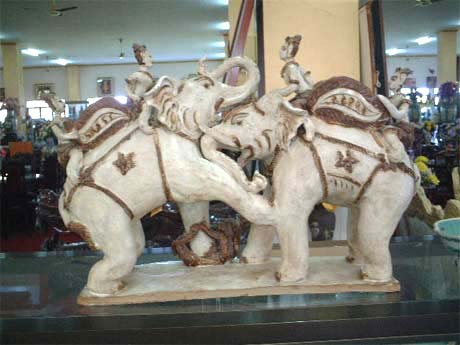 My favorite one, Fighting on elephant _ white clay ceramic.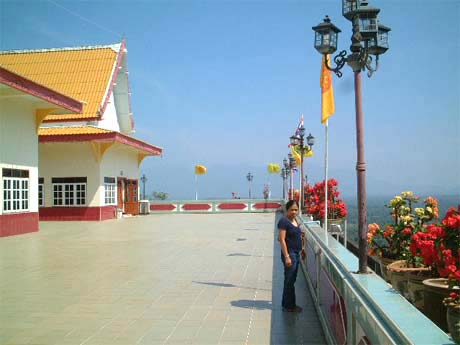 On the top roof



Bird eye view

Well, then we drove to Mum's house in Soi Dow Mt. it was about 70km from chanthaburi. We stay there for a couple day. So, i will post those photos on the next blog na.

Bye



Create Date : 03 มิถุนายน 2551
Last Update : 4 มิถุนายน 2551 9:01:17 น.
Counter : 852 Pageviews.
Blue Mt, Australia
Last August, Michael & I went to Blue Mt- Australia for our 3th Anniversary. We want to celebrate something not too expensive. Blue Mt was our choice, not too far, not too expensive.

We have booked a room at Lurline House, bed & breakfast, 130$/night including breakfast.

On saturday morning, we leave home at 8am heading to blue Mt Via M4. The toll was just 2-3$, but it is much faster than normal highway.

Here we go,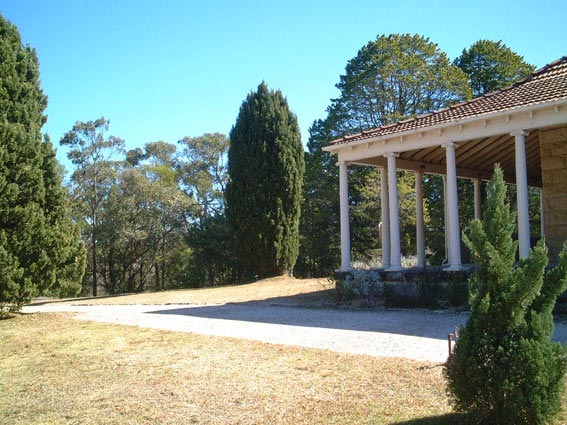 Norman Lindsay Museum. He was a very famous artist in painting and printing. The Museum is in Faulconbridge, just about 20 mins before Katoomba.

Katoomba is a main big town in Blue Mt.
//www.normanlindsay.com.au




The Museum guide was showing around.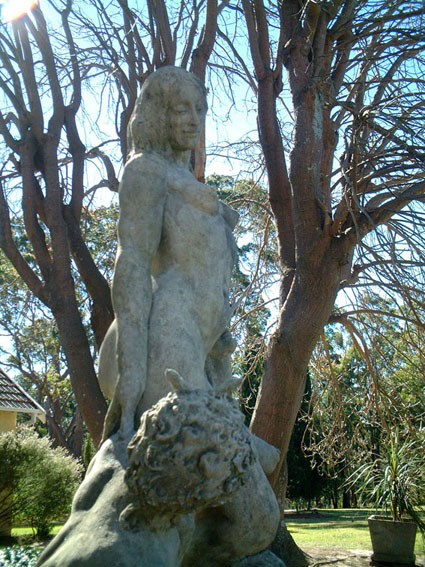 One of his sculpture. He has experimented with cement. I don't think it work well.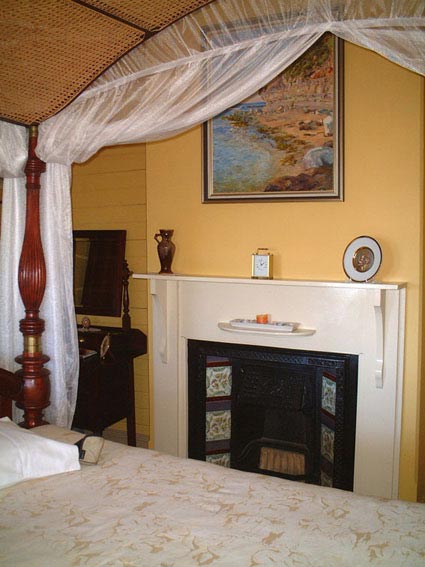 Our room was decorated in colonial style, but bathroom was in modern.




My Husband was in a little conner in our room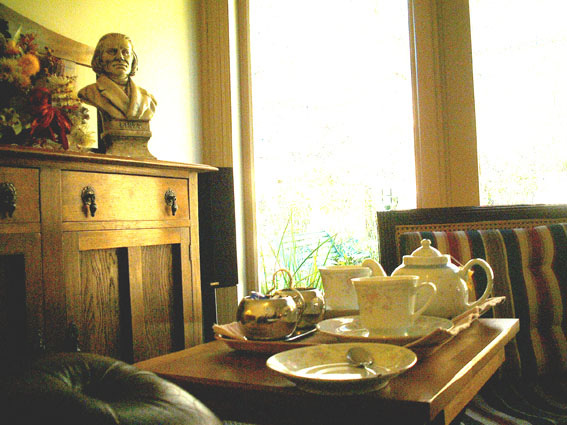 Afternoon Welcome tea, the gentle man who look after everything in the house severed us a very nice cup-pa tea with cake and fruits.

There were some more fruits, snacks in many blows around the house that guests can eat them anytime. Also drink, we can ask for drink anytime as well.



A 3rd honeymoon couple

In the morning, We designed to drive to Janolean Cave. It was about 2-3 Hrs nice drive.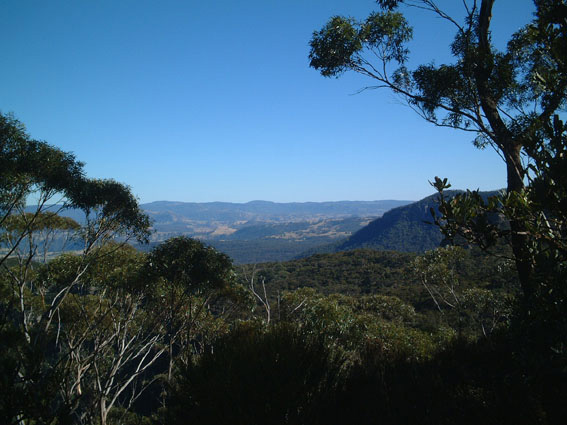 Blue Mt view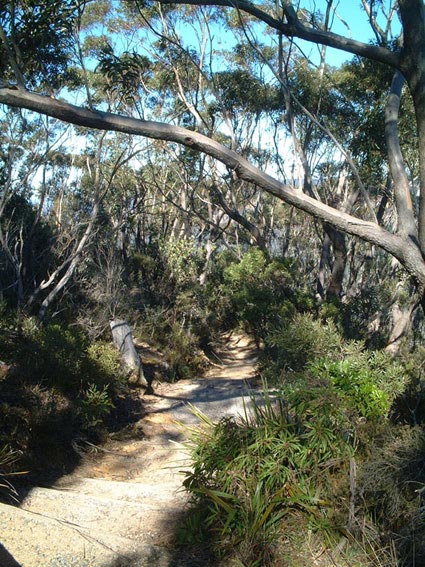 Track walk somewhere in Blue Mt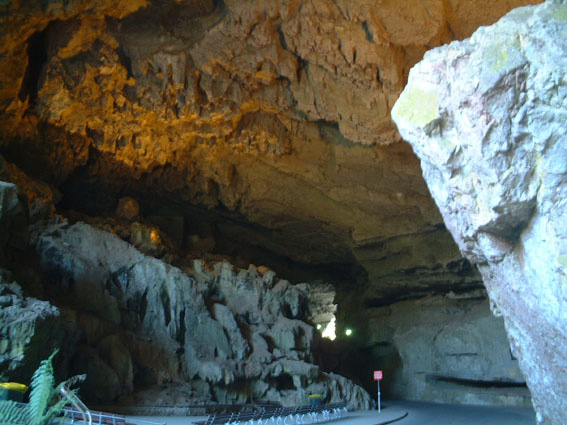 This is the arch of Janolean Cave. We had to drive through the arch and park at another side of the mountain.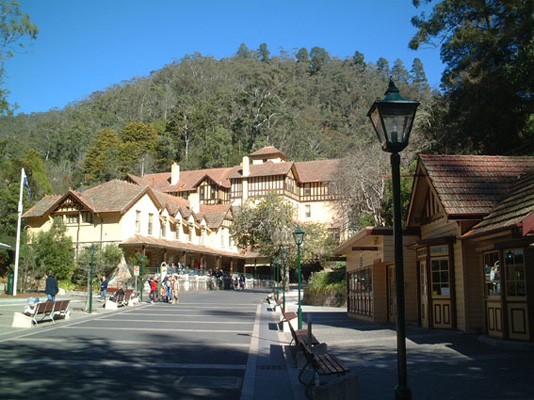 The big building is Janolean Cave Hotel ( my friend said, it was very bad hotel in his entile life, soooo).

On the right hand side is an information office. These little city approached us since we drove through the cave. Very impress.

We bought a ticket each for the cave tour Lucus pass, about 15-16$ (don't remember). It was easy level. I was not well at that time so we took this one. It was about 1hrs trip. There were around 40-50 people in this round, including kids and oldies. if you want to get away from kids, take more difficult level.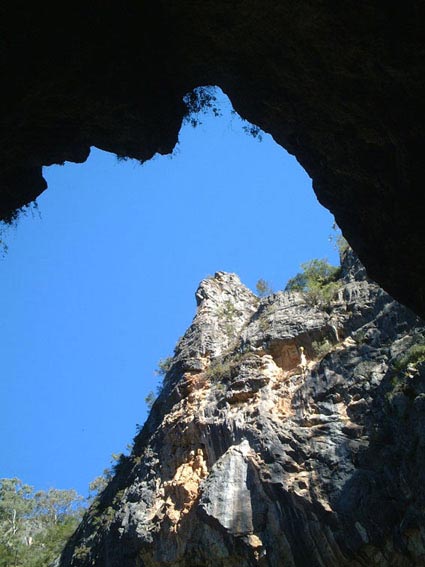 The devil hole or something.



This is self-tour. We just walk around before tour start.



The river that come from the cave. They said that it is kind of mineral water. Just look at the color, so green.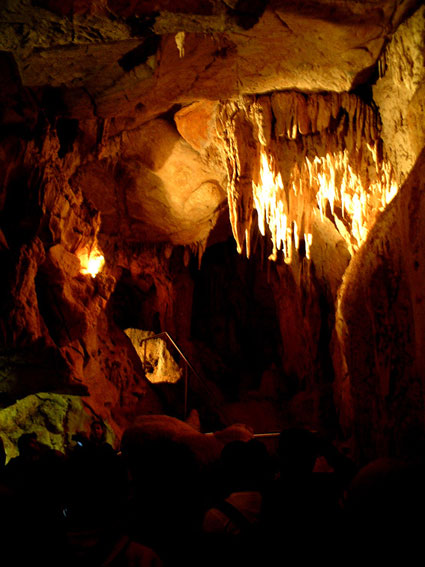 In the cave. The Cave used to decorate with old fashion colorful lighting, green, red, blue ect. Now it is just yellow natural lighting. I don't know if our Chiang Doa in Chiang Mai still use the color light or not.

In Spring or Autum ( don't remember), there will be concert in the cave which is very popular here.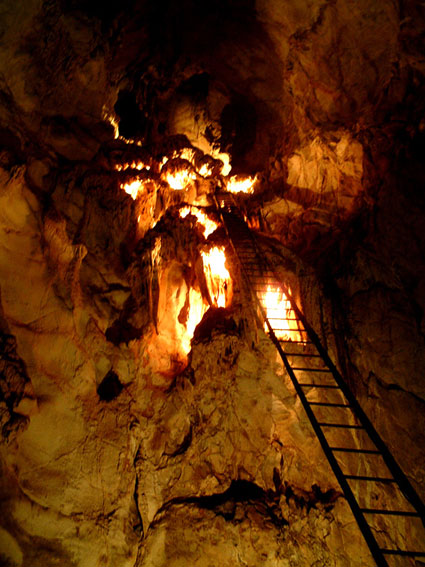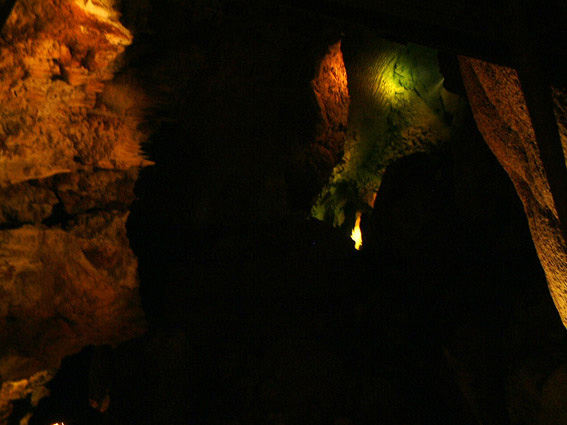 This picture was taken from the bridge in the cave. The green light is the river that go through the cave.

Well, then we went back home in Sydney. It was a very nice trip.

Hopefully, this will help you guys got some idea, if you are just about to go there.



Create Date : 06 กุมภาพันธ์ 2551
Last Update : 6 กรกฎาคม 2553 13:22:16 น.
Counter : 120 Pageviews.