Our Trip >> Chiangmai to Phuket
Day 1-2
G'day mates
๏~*Thai Version..Click here*~๏
First of all I want to apologize you guy
Who come to visit my web blog
I have to write in English cause
Our friends in Australia want to read
and share their thoughts with us
Now I link 2 web blog togther
You just click at"Thai Version"
Then you can see my web blog in Thai...

It was our trip last year
After paul bear met me in Chiangmai
He went to Bangkok to do his stuff
and I was in Chiangmai to fix my thesis problem
He had plan to visit his brother in Phuket
it might be good for me to travel
and visit his bother there

Chaingmai at 08.30 am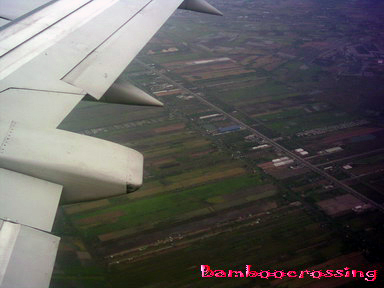 Close to Bangkok
Yep pee!! Phuket



When I arrivaled Paul bear and his brother
were there wait for me about 30 mins
It was raining so that's not good sign


They took me to Thai restaurant before
we went to his brother's house
ioops...forgot to tell you guys
Paul bear's brother's name John
But I call him Pe' John cause he's older than me
He own this house..look great isn't it??

The first night we went toPhuket FantaSea
I never been there it was nice
Thought Pe' John and Paul Bear
might went to see the show many times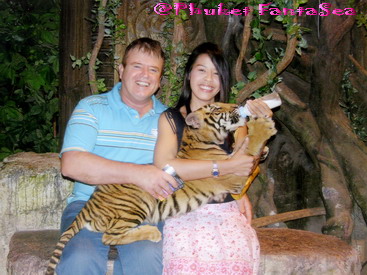 @ Phuket Fantasea

after that we went to some pub
oOps! I can't remember the name
It was good for me cause I worked hard
before I came to see Paul Bear



Next day we ride motorcycle to very nice restaurant
I forgot my camara boo..hoo..


at night time we had BBQ


cause it was Pe' John's birthday
after that me and paul bear ride motorbike
to somewhere for ice-cream
It was my favorite time for me


That night we went to bed early
because we had plan to go to
"...HauHin...Tomorrow"
P_Bear'n'Bamboo
Title Song : Just the Way You Are
Artist : Billy Joel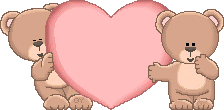 Create Date : 11 ตุลาคม 2550
Last Update : 16 สิงหาคม 2551 15:21:24 น.
1 comments
Counter : 340 Pageviews.
| | |
| --- | --- |
| โดย: มิสเตอร์ฮอง วันที่: 11 ตุลาคม 2550 เวลา:18:35:53 น. | |
Location :
Surfers Paradise Australia

[Profile ทั้งหมด]

ฝากข้อความหลังไมค์
Rss Feed
Smember
ผู้ติดตามบล็อก : 1 คน [?]













"Love"




An inspired from of




Giving, Love breathes




Life into the heart and




Brings "Grace" to the soul

















Gold CoAst AustRalia












ChiagMai ThailAnd












Be togetheR agiaN