Team Based Learning in Pediatric Dept.,Buddhachinaraj Hospital
What is Team based Learning??????????????


Team based learning[TBL]
Team Based Learning [TBL] is a method of large-group teaching incorporating innovations that foster active learning,self-study,advance preparation,and team communication among studentsin the large group.
I had attended the workshop"Using Team Based Learning teaching methods to promote multiple professional competencies" at AMEE2006, Genoa Italy, last September. I was appreciated in this concept of teaching and decided to apply TBL to my students.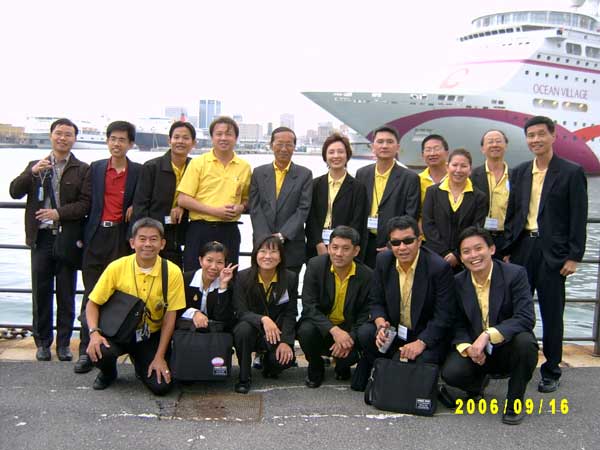 First, I had applied TBL to teach 5th year medical students in the topic "dengue hemorrhagic fever" and found that the results were very good for both improvement of their knowledge and their communication skills. Then I integrated the TBL method in many topics and started from 2nd year medical students to the 6th year medical students.Surprisingly, the results were very good in all topics.
I will show you about TBL teaching in the topic "Abstract Thinking" in my 2nd year med. students.
Phase 1,preclass ,I gave lesson plans to all of my students one week before class.
phase2,in class IRAT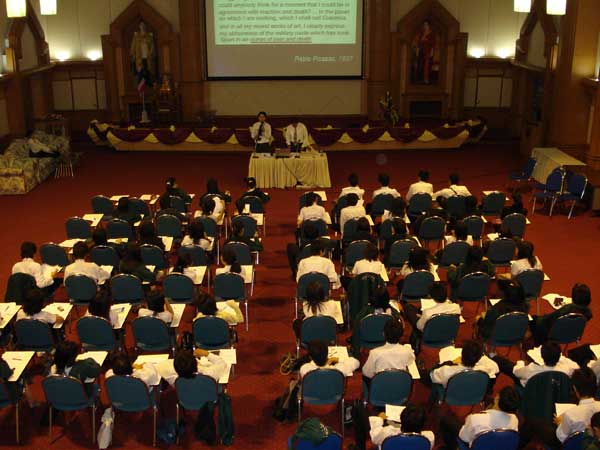 Phase2, in class GRAT, 60 med . students were divided into 10 groups in each group there were 6members.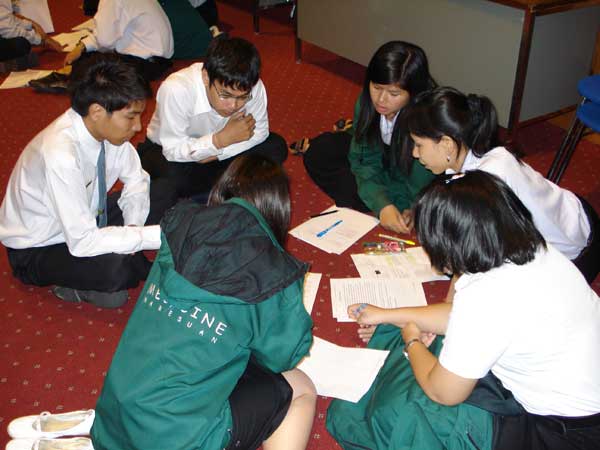 You see,how happily they had learned.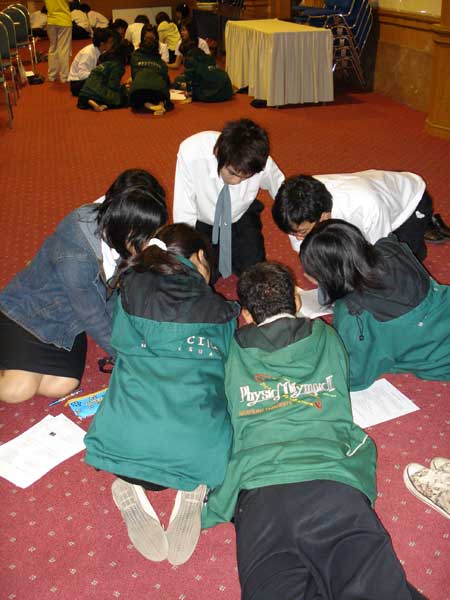 The instructer on his duty.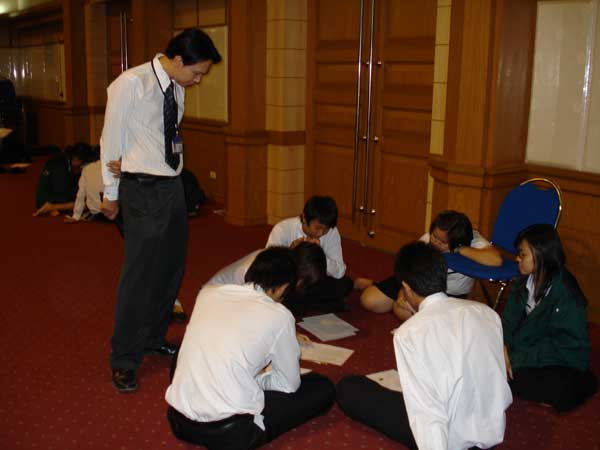 "May I have some questions?"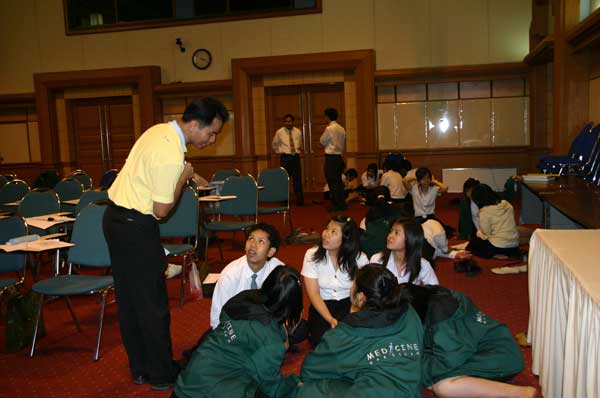 Phase3,in class :Application of concepts ,all groups were assigned to apply the concepts of Abstract thinking to think about patients.


After 3hr. of learning, the TBL of Abstract thinking was completed and all the students had evaluated about TBL. The results were very good. I will show you later, if you want to see this results.
Create Date : 05 กรกฎาคม 2550

0 comments

Last Update : 11 กรกฎาคม 2550 11:58:57 น.
Counter : 485 Pageviews.