Suriyothai-Now and Forever




Suriyothai
Now and forever - Tessa Niles


In a time, when we let our fears define us
In a place, when we fell the ties that bind us
In this time, you lead us through
Now as then, when we face the final choices
You cry out, for the ones who have no voices
In this time, we will find you

* The fire which burned deep in your eyes
The truth you never compromised
You made the perfect sacrifice
To give us freedom, to give us life
Out of a perfect love

** Now and forever, help us stand for what is right
Now and forever, make us strong enough to fight
When the mountain is high, when the river is dry
We are one, you and I
Now and forever, Suriyothai

In a dream, where the darkest force is broken
In a prayer, where the softtest words are spoken
In all of this, you lead us through
In this word, mother of our nation
You are the sun, the moon, the sky, the heavens
In all of this, we will find you.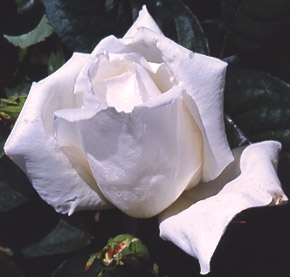 Create Date : 26 พฤษภาคม 2549
Last Update : 26 พฤษภาคม 2549 9:39:32 น.
0 comments
Counter : 387 Pageviews.
Location :
กรุงเทพ Thailand

[ดู Profile ทั้งหมด]

ฝากข้อความหลังไมค์
Rss Feed


Smember


ผู้ติดตามบล็อก : 1 คน [?]








Thanks for being my friend,

And understanding me,

For knowing what I'm going through,

And being here for me.

I know I can always count on you,

And I hope you know,

You can always count on me too,

Whatever you need I'm here for you,

Together we can make it through.

Even though we haven't known,

Each other that long,

We have become very close,

And are best friends now,

And I hope we always will be.

I'm so glad to have a great friend like you,

My world was falling apart,

Until the day I met you,

Then you turned my life around,

And now I no longer frown.

**********