December Trip IV : Nang Yuan Island
๏~*G' day mates*~๏
๏~*Thai Version...Click here*~
The weather seems very strange


cold in the morning, hot during the day
and rain in late noon...boo...hoo
that's seems the way life is
sometime happy sometime sad
not stable..so you guys have to be strong
and keep thinking possitive...ok!!



I'm still waiting for my Paul bear and his parent
they will visit Thailand in March 8..I'm so exciting
so I have to do something to reduce my pressure
that's nice time to review my tirp in December
it's the last place that we visited "Koh Nang Yuan"
I dream about it for 4 years ago
My Paul bear's the only one
who makes my dream comes true
...That's why I love him so much...
we got up early in the morning and had breakfast
the van transfer us to Lomprayah pier at 7.00 AM
many foreigners there especially Japanese and Korean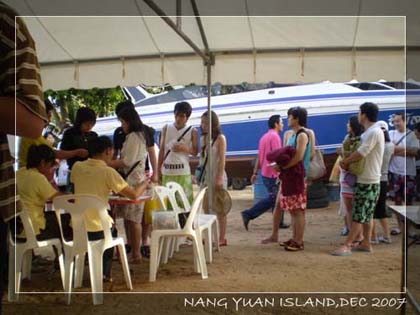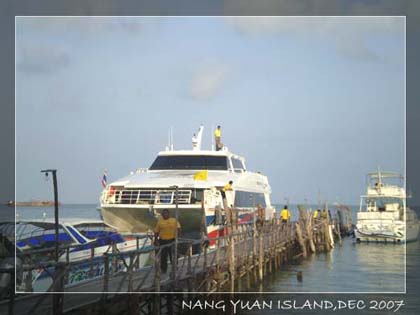 weather was nice sunshine and not wind much
on the way to Koh Nang Yuan we passed Koh Pangan
some passenger got off and got in here
before we straight to Koh Tao and Koh Nang Yuan
we had snorkelling at Koh Tao about 1 hour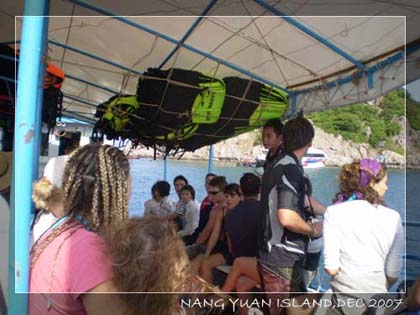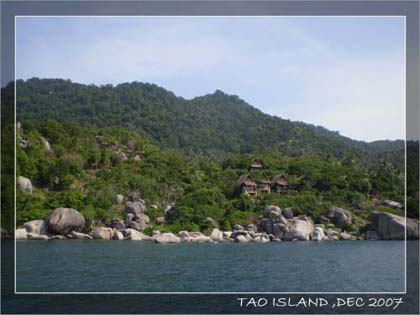 then we had lunch at Koh Nang Yuan
...we're so hungry and ate like pig...


after lunch we had time about 1.30 hours
for snorkelling and walk to the viewpoint
we walked around the island after that snorkelling
both side of the island...it was amazing...cause
under the water so beautiful as I thought
I'm glad I was there with my lovely boyfriend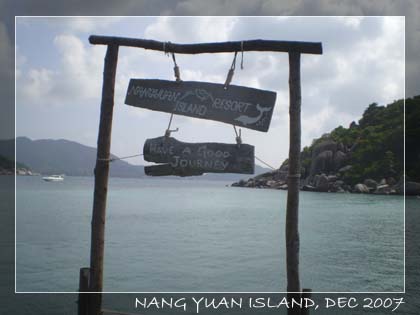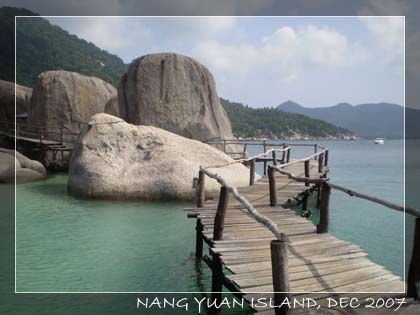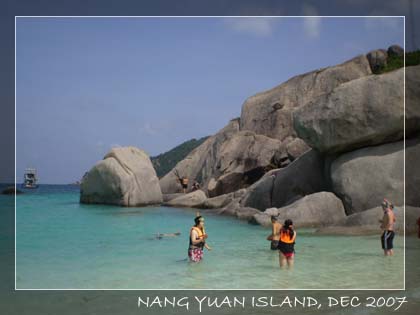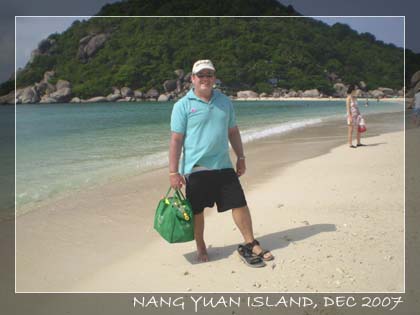 Up high in the mountain so beautiful either
I walked 200 steps to the viewpoint


There are some pics hope you guys enjoy them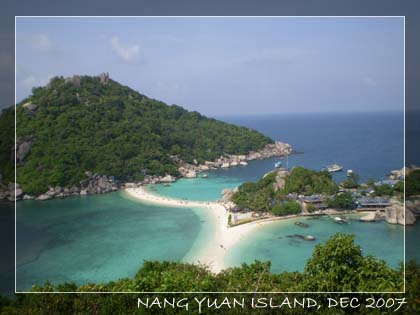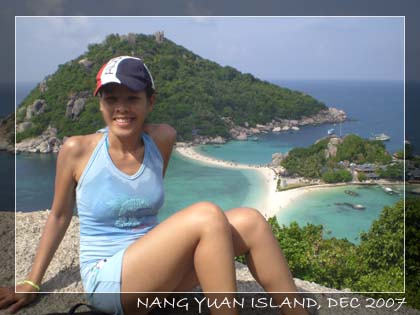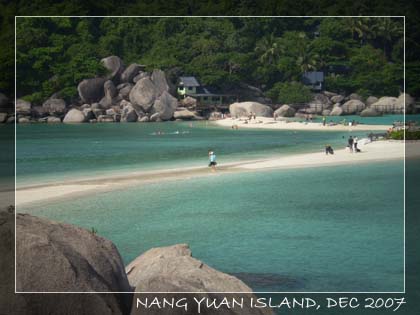 This trip was very nice...I was very happy
although we had just 7 days together
it might be a short time for another
but it was the beautiful time for us

~~ I can't wait to see him ~~
Create Date : 28 กุมภาพันธ์ 2551
Last Update : 16 สิงหาคม 2551 15:15:16 น.
3 comments
Counter : 235 Pageviews.
| | |
| --- | --- |
| โดย: แร่ใยหิน วันที่: 28 กุมภาพันธ์ 2551 เวลา:23:49:38 น. | |
| | |
| --- | --- |
| โดย: BeachBum วันที่: 29 กุมภาพันธ์ 2551 เวลา:18:10:49 น. | |
| | |
| --- | --- |
| โดย: mai (maistyle ) วันที่: 29 กุมภาพันธ์ 2551 เวลา:22:13:07 น. | |
Location :
Surfers Paradise Australia

[Profile ทั้งหมด]

ฝากข้อความหลังไมค์
Rss Feed
Smember
ผู้ติดตามบล็อก : 1 คน [?]













"Love"




An inspired from of




Giving, Love breathes




Life into the heart and




Brings "Grace" to the soul

















Gold CoAst AustRalia












ChiagMai ThailAnd












Be togetheR agiaN