~Australia my second Home~
Sawasdee Ka

Now I'm in my quiet and peacful hometown
in northern Thailand.Many stories to review
but I decide to make this blog before
I concentrate on my thesis and
finish it as fast as I can
because I'm so sick and tired of it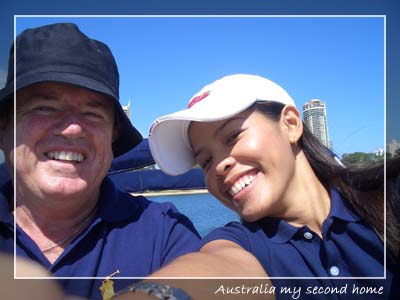 My Paul bear ask me to review in English if I can
That's very important for me to please my guy
Because I never review my blog in English
This is the first blog in English and in my life too!!
Seems like very difficult for real Thai girl
Who never ever study of live in another country
but I know all of you will try to understand
my poor English and Enjoy my blog



After my great journey in Australia
I have ever had a wonderful experience
and many beautiful memories in my heart
First of all I want to say "Thank you"
to my only lovely guy"Paul Bear"
Who gave his love and the great opportunity for me
to visit Australia and show me several places in Gold coast
Eventhough he's so tired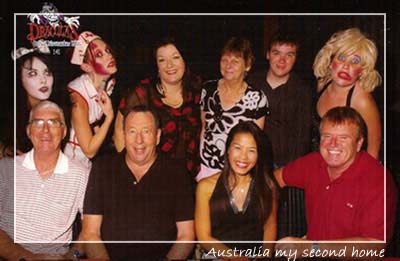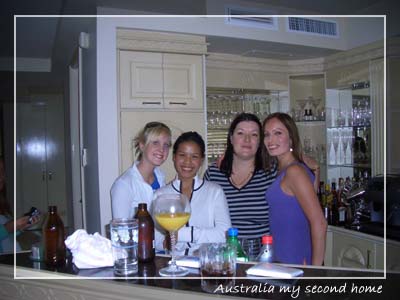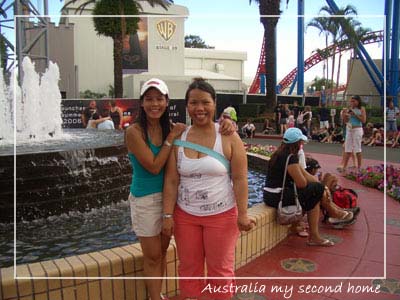 I really enjoy places,food,culture,people out there


Second of all "Thank you" to all friends
who share great time with me When I was there
I never feel I'm far from my country
I can call "Australia is my second home"



"Thank you again and again"
Bamboocrossing

Ps.Please share your thoughts with us
at comment part below..
Just fill your name in the a small blank
and comment at Cute girl &Teddy bear
then submit."ThAnks a lOt"



Song title : I still call Australia home
Artits :The National Boys Choir and The Australian Girls Choir



Create Date : 25 ตุลาคม 2550
Last Update : 16 สิงหาคม 2551 11:29:46 น.
2 comments
Counter : 222 Pageviews.
| | |
| --- | --- |
| โดย: PS-pani วันที่: 26 ตุลาคม 2550 เวลา:1:49:36 น. | |
| | |
| --- | --- |
| โดย: หอมกร วันที่: 26 ตุลาคม 2550 เวลา:7:27:39 น. | |
Location :
Surfers Paradise Australia

[Profile ทั้งหมด]

ฝากข้อความหลังไมค์
Rss Feed
Smember
ผู้ติดตามบล็อก : 1 คน [?]













"Love"




An inspired from of




Giving, Love breathes




Life into the heart and




Brings "Grace" to the soul

















Gold CoAst AustRalia












ChiagMai ThailAnd












Be togetheR agiaN