2 Nights in Brisbane Australia
Let's go to Brisbane
๏~*Thai Version...Click here*~
first of all I want to tell you guys
this is my old trip in Surfers Paradise Australia
I have Thai version for you also just click at
"Thai Version" Then you can read in Thai

I did make my web diary a couple years ago
but never write in English now my Paul Bear
ask me to do that cause our friends in Australia
want to share their thoughts with us
that's the reason why I have to write in English
Although my English is not that good


Hope you guy understand and try to understand
my poor English..just laugh with me ok!



yesterday I did update my blog during wait for my friends
Who Studying master degree in Tasmania South of Australia
I never meet her for 2 years...It was nice to see her agian
We talked talked in living roon and her bed room untill
Paul bear knock at the door..Hey gals time for dinner
Tonight he will take us to Sheraton Hotel for seafood
6.45 PM Winston his friend came we have some drink
and heard back to Sheraton Hotel

Because I'm not finished update my blog
Today I will review my trip in Brisbane for you guys
Brisbane is the capital city of Queensland State
it take 1 hour from Surfers Paradise by car
We stay in Conrad Treasury Brisbane 2 nights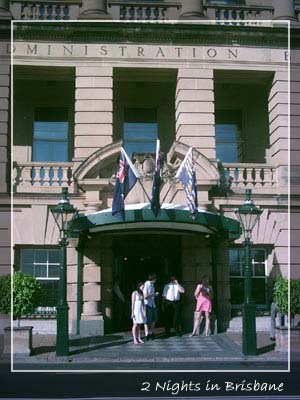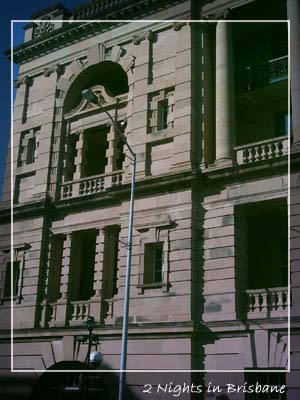 We make plan to visit many places around there
and we will go to Sunshine Coast on Sat and Sun
When we get in there Peter,Paul Bear's friend
come to see us we have some drink then go to dinner
at Sofitel hotel that not to far from Conrad hotel


After that we back to Conrad for drink and dance



Conrad Treasury Brisbane has casino
same Conrad Jupiter in Gold coast
It's ther firs time for me..the first step
I walk into the casino the guard ask me about my ID card


He said you look like 16-17 years old we have to check your ID
Paul Bear laughing at me..thought the guard is wrong



Next day we went to Queens street Mall
look like Center point in Bangkok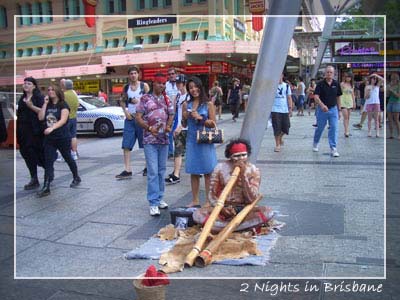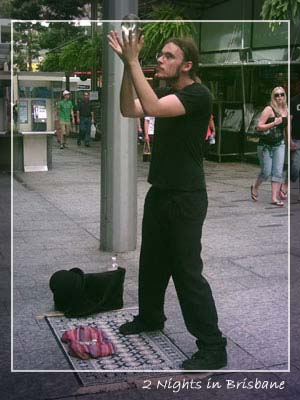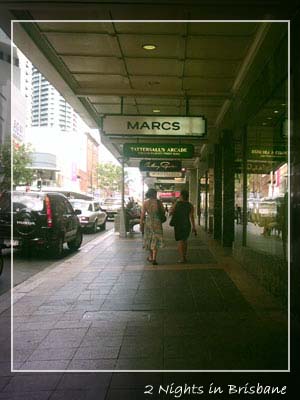 After that we take boat trip in Brisbane River
It was good atmosphear at evening time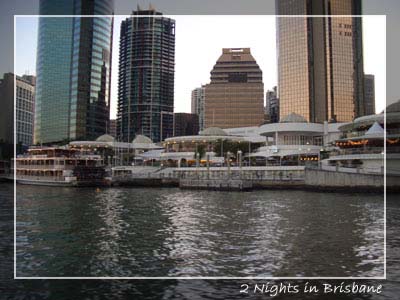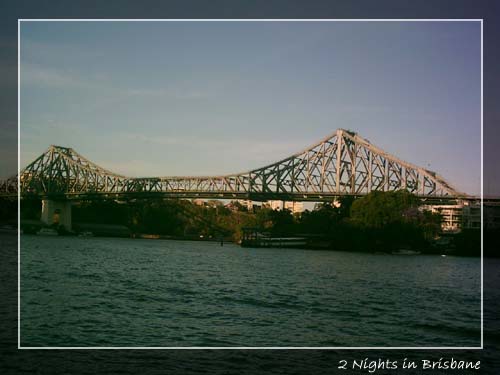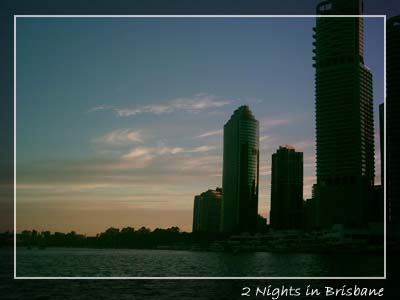 Next day we decided not go Sunshine Coast
Cause it had marathon out there
we changed our plan to Queensland Art Grallery & Museum
We head back to Gold Coast about 6.00 PM
I like Gold Coast more than Brisbane I can tell
problaly cause Gold Coast more relaxing
then big city like Birsbane and I'm up country gal
That's reason why I like quiet places more than big city

P_Bear'n'Bamboo
Create Date : 20 ตุลาคม 2550
Last Update : 16 สิงหาคม 2551 10:34:01 น.
3 comments
Counter : 282 Pageviews.
| | |
| --- | --- |
| โดย: annieake วันที่: 20 ตุลาคม 2550 เวลา:18:21:19 น. | |
| | |
| --- | --- |
| โดย: mai (maistyle ) วันที่: 20 ตุลาคม 2550 เวลา:20:56:21 น. | |
| | |
| --- | --- |
| โดย: หอมกร วันที่: 20 ตุลาคม 2550 เวลา:22:24:36 น. | |
Location :
Surfers Paradise Australia

[Profile ทั้งหมด]

ฝากข้อความหลังไมค์
Rss Feed
Smember
ผู้ติดตามบล็อก : 1 คน [?]













"Love"




An inspired from of




Giving, Love breathes




Life into the heart and




Brings "Grace" to the soul

















Gold CoAst AustRalia












ChiagMai ThailAnd












Be togetheR agiaN